Register to listen
Part of the Wilma HotHouse Shorts Series.
Free with registration. Please consider making a donation to the Wilma to support our HotHouse company and future free programming like this!
This production is recorded and can be heard on demand. 
Clay
Lead Artist & Co-Creator / Performer: Krista Apple
Co-Creators / Performers: Jered McLenigan, Brandon J. Pierce, Brett Ashley Robinson
Sound Designer & Audio Engineer: Twi McCallum
Friday, Feb. 12-Sunday, March 7
CLICK HERE TO REGISTER FOR FREE
Brew a warm cup of tea and listen to these intriguing audio tales, which intertwine to tell the surprisingly poignant story of one everyday object.
LEARN MORE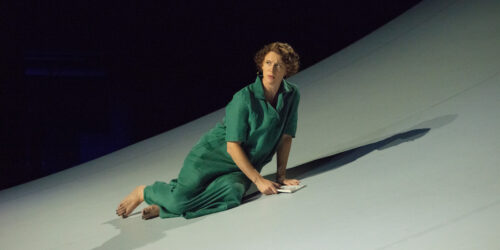 REVIEW: "Perfect for a mid afternoon break" -Brenda on Broad
READ: A Q&A WITH LEAD ARTIST & PERFORMER KRISTA APPLE
LISTEN TO A SNEAK PEAK
MEET THE ARTISTS
This Theatre operates under an agreement between the League of Resident Theatres and Actors' Equity Association, the Union of Professional Actors and Stage Managers in the United States
The Actors and Stage Managers employed in this production are members of Actors' Equity Association, the Union of Professional Actors and Stage Managers in the United States