Welcome to "School Pictures" from Lead Artistic Director Morgan Green
October 31, 2022
I am thrilled to bring my friend Milo Cramer to the Wilma Theater with the world premiere of their solo show, School Pictures. When Milo and I were at Bard College together, soaking up inspiration from our shared mentor, JoAnne Akalaitis, Milo represented everything I was afraid to try on stage. They were brave and vulnerable, excited about performing chance, playing the internet, stirring confessional, and sort of obsessed with the unpredictable liveness of theater. Whenever confronted with the conventional choice, Milo took a left, and the rest of us hurried to catch up. Our senior thesis productions ran in rep together on an all red set with curtains and chandeliers hauled out of storage. I ached with fullness watching their production of María Irene Fornés's adventure-musical, Promenade, which ended with the cast lifting up individual glowing laptops playing YouTube videos of screaming babies harmonizing together in a kind of absurd chorus.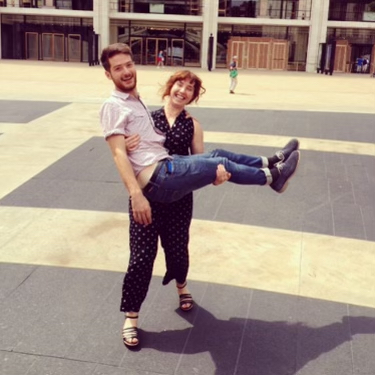 In 2012, Milo and I co-founded New Saloon with our friend Madeline Wise, now a film and TV actor. This "boutique" theater company enjoyed five years of scrappy yet exciting theater making in New York, including two of Milo's full length plays: I'm Miserable but Change Scares Me, and Cute Activist, and eventually the co-creation of Minor Character which found a rebirth last season at the Wilma. Milo is an actor and musician, but most prominently, Milo is a writer, and like most writers, they are deeply introspective and often replay conversations word-for-word in their head. It is a pleasure to regard their natural progression from writing words for other people to writing for themselves. I've always loved Milo as a performer. They are winking without winking; they are bright yellow in the shadows.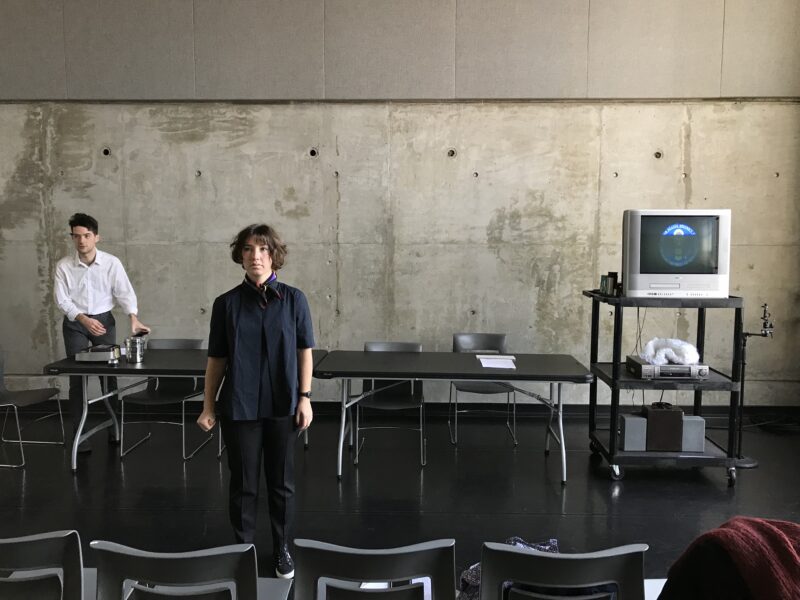 When Milo sent me some of the songs from School Pictures mid-pandemic, I listened to them in my living room and I laughed with my roommate. Somehow these songs were slapstick and heartbreaking at the same time. I marveled at the particularities of these observed portraits. The songs hold so much: Milo wants to be a real teacher, not some hapless tutor, the kind of teacher you remember for years, but each student is a new adventure. Milo identifies cycles of learning and unlearning, institutionalized inequity and reality of being an individual in an enormous and unfair machine. The songs made me think about myself as a teenager, so hungry for experience, and every young person I know just trying, trying to become themselves in an endlessly confusing world. Milo performs the roles of the try-hard tutor, overwhelmed middle schooler, and blasé parent with seamless ease and empathy. The tumbling mixture of despair and hope in these lyrics keeps them knocking at my heart over and over. May we all continue to trust ourselves, constantly interrogate ourselves, and try. Please come see Milo's School Pictures.