See Lighting Foundation: Support for Immigrant Theater Artists
July 28, 2020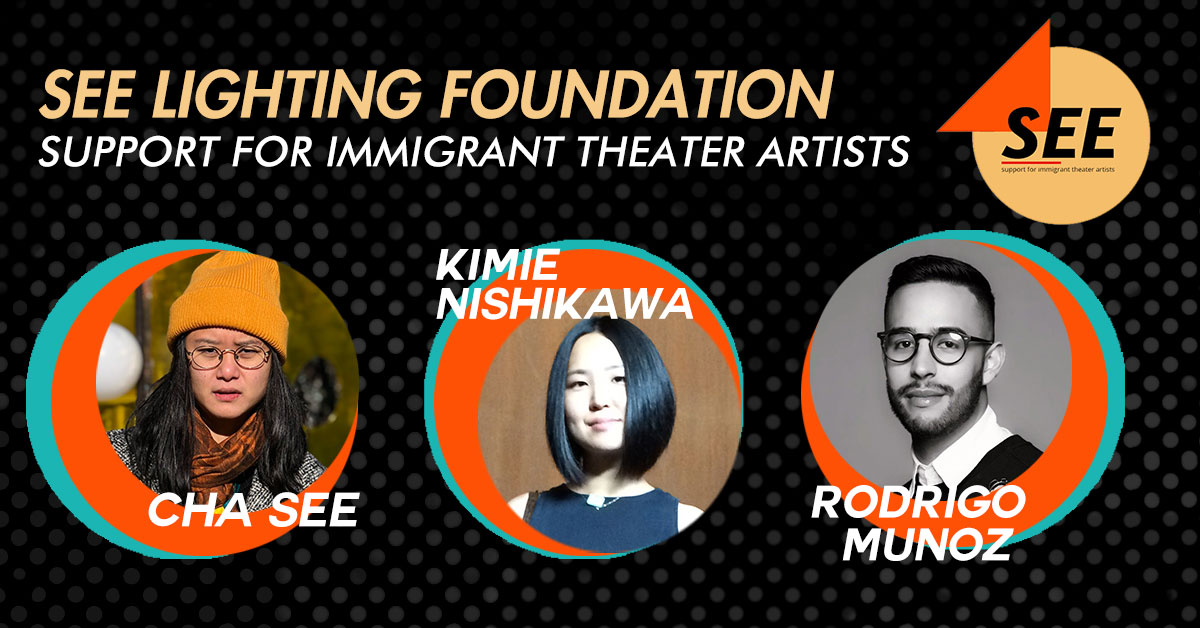 On July 1, the See Lighting Foundation launched a drive for monthly contributions. They are committed to supporting immigrant theater artists during the global pandemic. Please donate if you can.

While live theater is on an indefinite pause, freelance theater artists have cycled through multiple phases of this crisis. It is strange to remember that at the beginning of quarantine, I was actually counting days. That stopped long ago. Theater is an art form, a labor of love, and, for many of us, it is our livelihood. Many of the freelance theater artists in my community are entirely dependent on unemployment insurance right now and dreading the loss of the CARES Act augmented $600 a week. Without this, unemployment is not typically enough to live on. Freelance theater artists are facing the reality that we may not be able to work in theater for quite some time.

Immigrant theater artists are in an even more difficult position. Based on their visa stipulations, applying for unemployment benefits poses a risk for them, in the worst case ending in deportation. On top of that, they are not allowed to work outside of the specific industry specified in their visa. So as long as live theater is on pause, freelance immigrant theater artists are in terrible financial peril. Some are forced to leave. We can't let this happen.

In response to the specific crisis that immigrant theater artists are facing, two artists who I have had the pleasure of collaborating with, Cha See (Filipino lighting designer known for one in two, What to Send Up When It Goes Down) and Kimie Nishikawa (Japanese scenic designer known for The Headlands and Ain't No Mo), along with Rodrigo Muñoz (Costume Designer from Mexico City) founded the See Lighting Foundation, which aims to distribute monthly $500 grants to 60 immigrant theater artists.

For the theater enthusiasts amongst you who have the means, please support immigrant theater artists by committing to a monthly contribution to the See Lighting Foundation. Theater is made by people. It is the people who matter and who need to be sustained during this unprecedented crisis.

The massive influence that immigrant theater artists have had on American theater is widespread, and is immediately evident in the Wilma's own Blanka Zizka and Yury Urnov. Theater is a global art form and a medium in which ideas and aesthetics can be communicated across borders and language. We, as American theatermakers and goers, are incredibly lucky to work with and behold the work of truly brilliant artists from all over the world who have dedicated their lives to this labor of love.

The thing I miss the most about theater is my collaborators. My nostalgia for working with artists such as Cha and Kimie is strong. I miss melding minds in the design process, working on my feet in rehearsal with the actors, and seeing everyone come together in tech…. When it is possible for live theater to safely return, I want my collaborators to still be in this country so we can go back to work.

Thank you for your consideration and support of the See Lighting Foundation.

Morgan Green
Co-Artistic Director, Wilma Theater