Register for Free to Watch
Part of the Wilma HotHouse Shorts Series
Free with registration. Please consider making a donation to the Wilma to support our HotHouse company and future free programming like this!
This production is recorded and can be viewed on demand.
If you have already registered for previous HotHouse Shorts, you will receive the link to view 'Hold Fast' when it becomes available on June 24.
Closed captioning is available.
HOLD FAST
Available beginning Thursday, June 24
Find a cozy spot in the dark and watch this stunning short movie – full of gorgeous music and enchanting dance – that meditates back on our sorrowful year in quarantine … and looks forward to the hopeful but changed new world before us.
Filmed on stage at The Wilma Theater in Philadelphia.
CLICK HERE TO REGISTER FOR FREE
LEARN MORE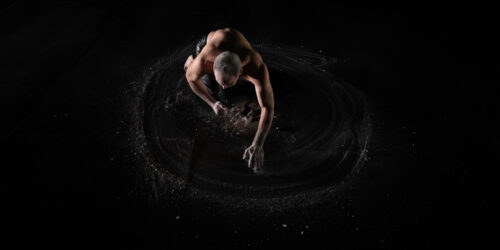 READ: A Q&A WITH CREATOR STEVEN RISHARD
Created by / Sound Design / Creature Construction/ Performer: Steven Rishard*
Camera and Editing: Ben Grinberg
Lighting: John Allerheiligen
Original Music: Alex Bechtel
Costume Consultant: Rebecca Kanach
Photography: Johanna Austin, www.AustinArt.org
*Indicates a member of the Wilma HotHouse Company