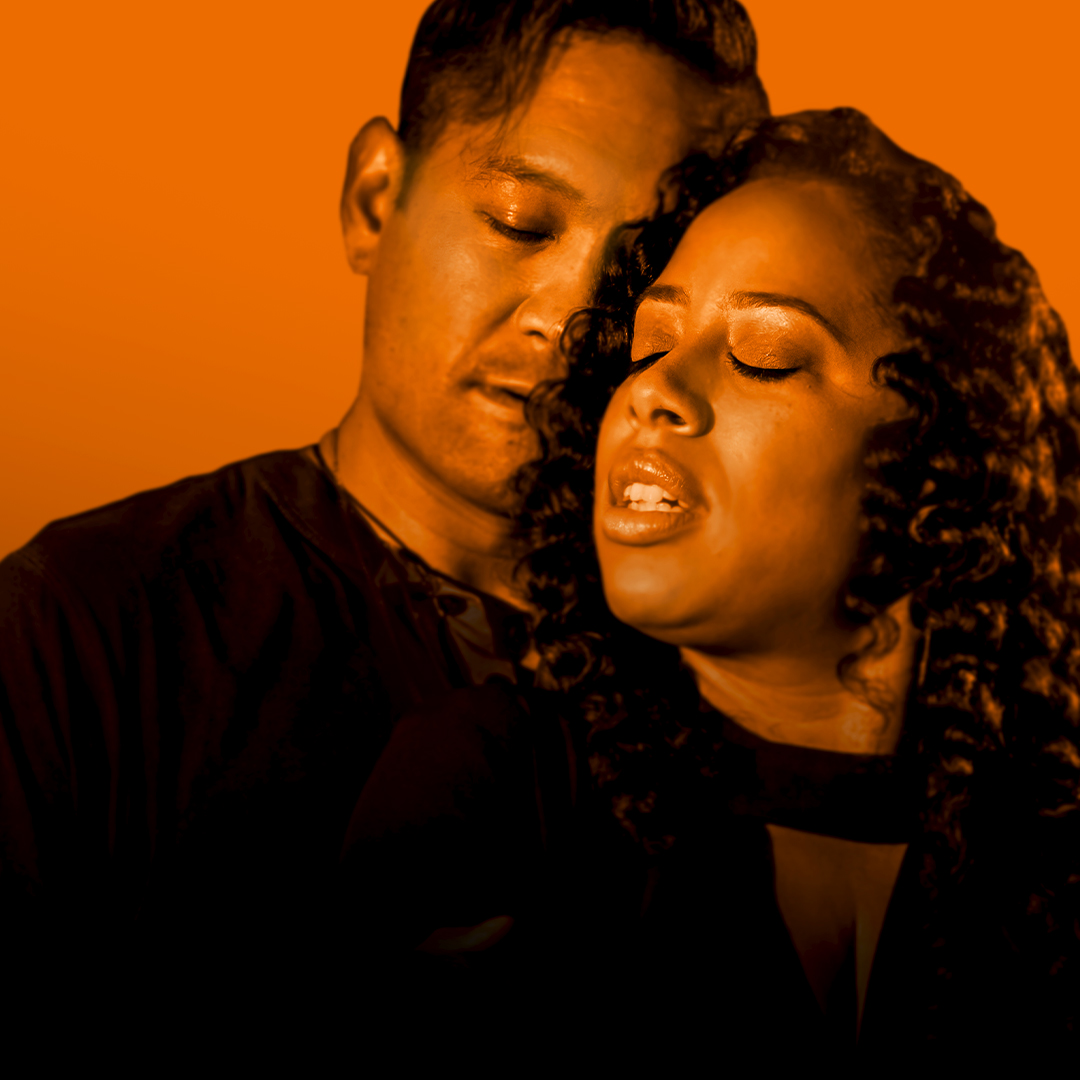 Kiss
January 31 – February 19, 2023
A Note from KISS Director Fadi Skeiker
January 24, 2023
Producing a play that challenges our perception of the "Other" is a fierce task that can happen only on a stage like the Wilma's where bold ideas are presented, performed, and contested.
As a director and applied theatre practitioner, I am compelled to expose the hidden stories of marginalized people who live among us and to invite community members to reflect on their perceptions of these stories. Kiss, which is about a group of Western actors who are trying to stage a Syrian play, allows for both presentation of the marginalized and reflection on the Western gaze. In Kiss, the Western actors are consumed by their preconceived ideas about the Syrian Civil War while they are challenged at the same time to connect the dots and create a narrative about the real lives of the Syrian people. 
The play is of a particular interest for me because I am a Syrian immigrant, and my work in the past has focused on using theatre as a tool to address the social and emotional wellbeing of diasporic communities in general and Syrian refugees in particular. While I consider myself expert on the Syrian narrative in general, I am also an active citizen in the American community and I know exactly how troubled the American perception of Syrian stories can be. I believe that Kiss will trigger a necessary conversation about the Syrian Refugee Crisis and our responsibilities as committed artists to understand all refugee narratives in Philadelphia and beyond.
One of the benefits of working with the Wilma is their commitment to the community and willingness to engage Philadelphians and local organizations like HIAS Pennsylvania, The Nationalities Service Center, and Al-Bustan Seeds of Culture in these conversations. Our mutual goal is to broaden the conversation beyond Syrian trauma to include topics such as the politics of representation, marginalized identities in the public sphere, and relationship between the U.S. and the Global South. I hope you will be as inspired as we are to engage in these discussions. 
-Director Fadi Skeiker