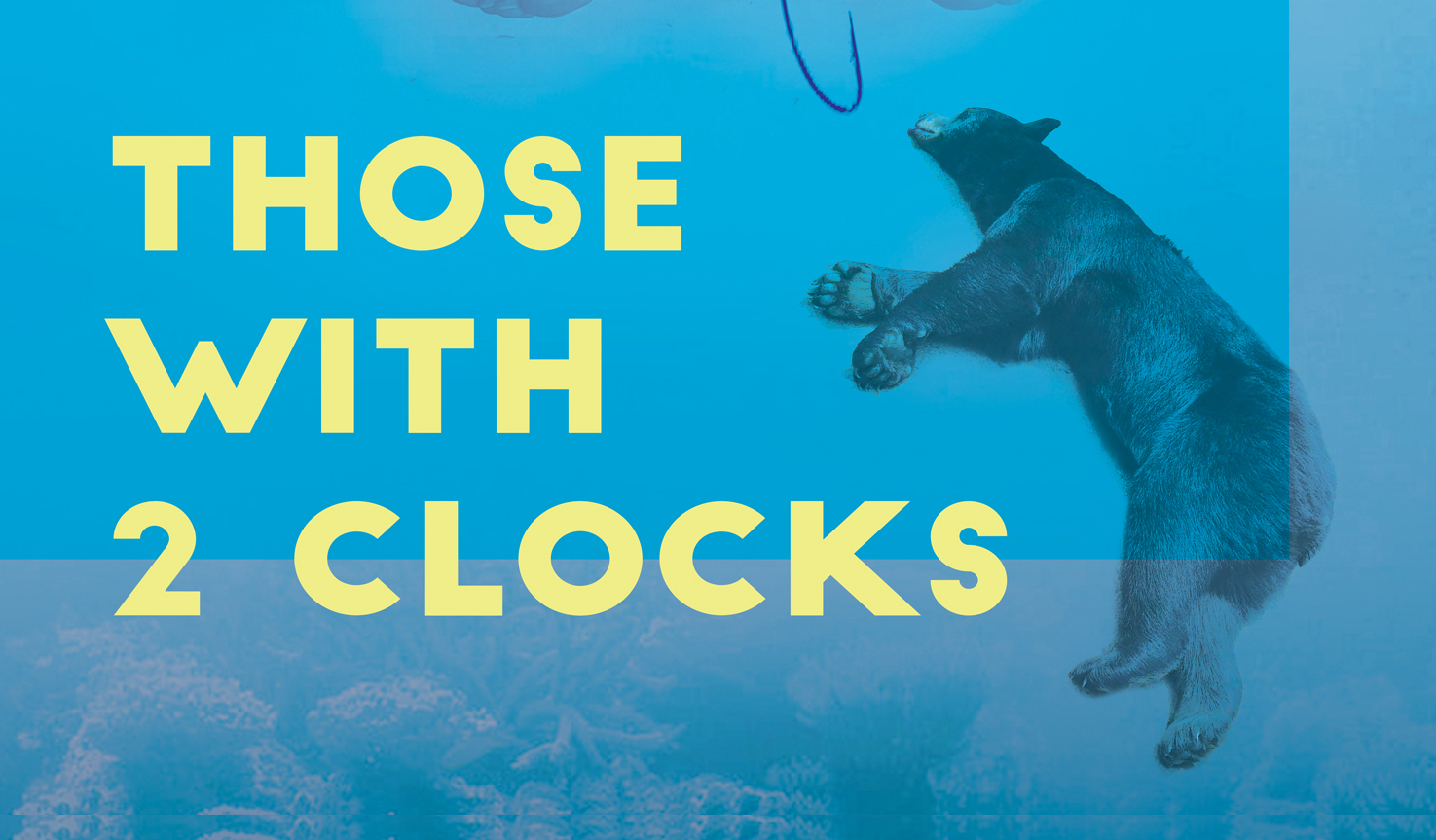 Know Before You Go
Those With 2 Clocks has two parts:
-Part 1 is approximately 110 minutes, and
-Part 2 is an immersive onstage experience that lasts as long as you'd like, up to 90 minutes.
Contains nudity, and depictions of state and personal violence. Deals explicitly with mature themes.
Recommended for 18 and up.
Those With 2 Clocks
World Premiere!
BY JESS CONDA, JENN KIDWELL, AND MEL KRODMAN AS TALL ORDER
October 6–16, 2022
This hysterical comedy gives the patriarchy a proper pantsing, exposing its enormous fallacy for all to see.
Those With 2 Clocks is a fast-paced, genre-defying production combines sketch, drag, and cabaret performance.  It culminates in an immersive, subversive, and transformative party with the audience invited onstage and a live DJ set.
REVEWS
"Subversive, interactive and f***ing hilarious" -Philadelphia Weekly
"Truly, this is an awesome night out." -Philadelphia RowHome Magazine
"Hilariously funny and profoundly insightful" -Talkin' Broadway
IN THE NEWS
 '2 Clocks' disassembles toxic masculinity with humor -WHYY
BARRYMORE RECOMMENDED!
DIGITAL VERSION AVAILABLE
A filmed version of Those With 2 Clocks was available to stream on demand from Oct. 24-Nov. 6. LEARN MORE
ONSTAGE SEATING AVAILABLE
A limited number of seats are available onstage. These are "VIP Fishin' Hole" onstage seats. Prepare to be lured into some consensual audience participation. PURCHASE ONSTAGE SEATING
DISCOUNTS AVAILABLE
SAFETY PLAN
Masks are required to attend our fall 2022 performances, and must be continually worn inside the theatre. Vaccination is highly recommended but not required.
OPEN CAPTIONED AND AUDIO DESCRIBED PERFORMANCE
The following performances will have Open Captioning: Saturday, October 22 at 8 p.m. and Sunday, October 23 at 2 p.m. An Audio Describer will also be available on Saturday, October 22 at 8 p.m. Please contact the Box Office if you plan to use these services and/or need special accommodations.
Those With 2 Clocks was previously developed as A Hard Time, part of Pig Iron Theatre Company's Adventures in Authorship Program, with funding from the Wyncote Foundation.