Register for Free to Watch
Part of the Wilma HotHouse Shorts Series
Free with registration. Please consider making a donation to the Wilma to support our HotHouse company and future free programming like this!
This production is recorded and can be viewed on demand.
Closed captioning is available.
The Floor Wipers
Enjoy this hilarious sketch about two women who are doing one of America's dirtiest jobs.
CLICK HERE TO REGISTER FOR FREE
REVIEW IN THE NEW YORK TIMES
Smart, and something I wish other sketch shows, some of which are televised on Saturday nights, would learn from.


New York Times
READ THE NEW YORK TIMES REVIEW
LEARN MORE
READ: A Q&A WITH CREATOR TAYSHA MARIE CANALES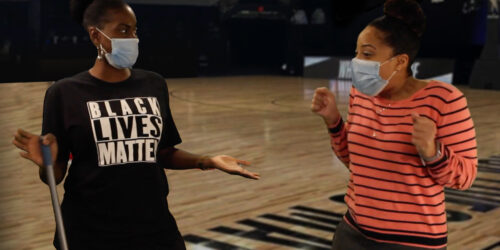 CREATIVE TEAM
Conceived by / Writer / Performer: Taysha Marie Canales*
Writer / Performer: Jaylene Clark Owens*
Writer / Director: Akeem Davis
Editor: Michael Long
*Indicates a member of the Wilma HotHouse Company