An interview about 'Code Black Planet' with Anthony Martinez-Briggs
February 4, 2021
Code Black Planet is a new digital production on the Wilma's web site, available for free with registration. The 23-minute movie is made up of kaleidoscopic transmissions from Black Planet, "a planet beyond the stars created by and entirely inhabited by Black people," according to co-creator, performer, and co-writer Anthony Martinez-Briggs.
Anthony, a HotHouse Acting Company member who has appeared in such Wilma productions as Describe the Night, Kill Move Paradise, and Romeo and Juliet and is a member of the Philly hip hop band Ill Doots, answered a few questions over email.
Q: What was the initial spark for Code Black Planet?
Anthony: The piece was born out of the moment of uprising following the killings of George Floyd, Ahmaud Arbery, and Breonna Taylor. People raising up their voices and marching in the streets. These things were starting to seep into the writing and performance of Code Blue; it was in that moment that Co-Artistic Director Blanka Zizka rightly identified the need for another digital storytelling piece on the Wilma platform, helmed by myself and Taj Rauch and Brandon Pierce. As a team we began sharing some of the writings we had been working on since the uprising had begun – and those were the first pieces that inspired the collage that is Code Black Planet.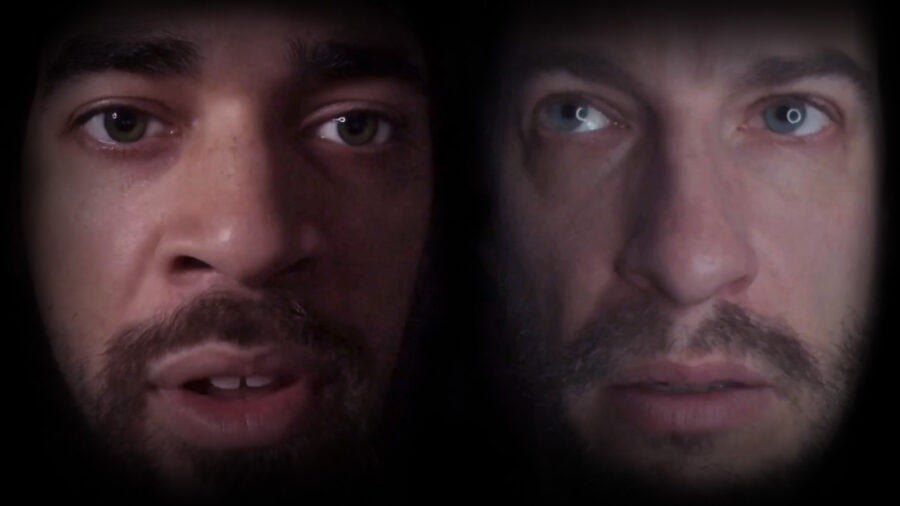 What was the most rewarding part of the process?
I was speaking recently with our director, my friend Malika Oyetimein, and she said it best — it was a project born out of radical inclusion and love. It was the most humane artistic process I had ever been a part of and I'm convinced it was because of the people who were a part of it. Not just because it was an all-Black artistic team (but that was a big part of it, first time that has ever happened for me on a regional theater platform) – but because of how openly we sought to highlight and care for our different perspectives and needs over the course of writing, filming, and editing the piece.
What was the biggest challenge?
Well… Everyone had to do everything! So at times, some of us as collaborators were outside of our comfort zone – whether that be directors or video artists taking to the screen as actors, or folx who are primarily actors taking on writing assignments. Ultimately, though, our bond as a team and our piece as a whole were better because of the challenges that we rose to.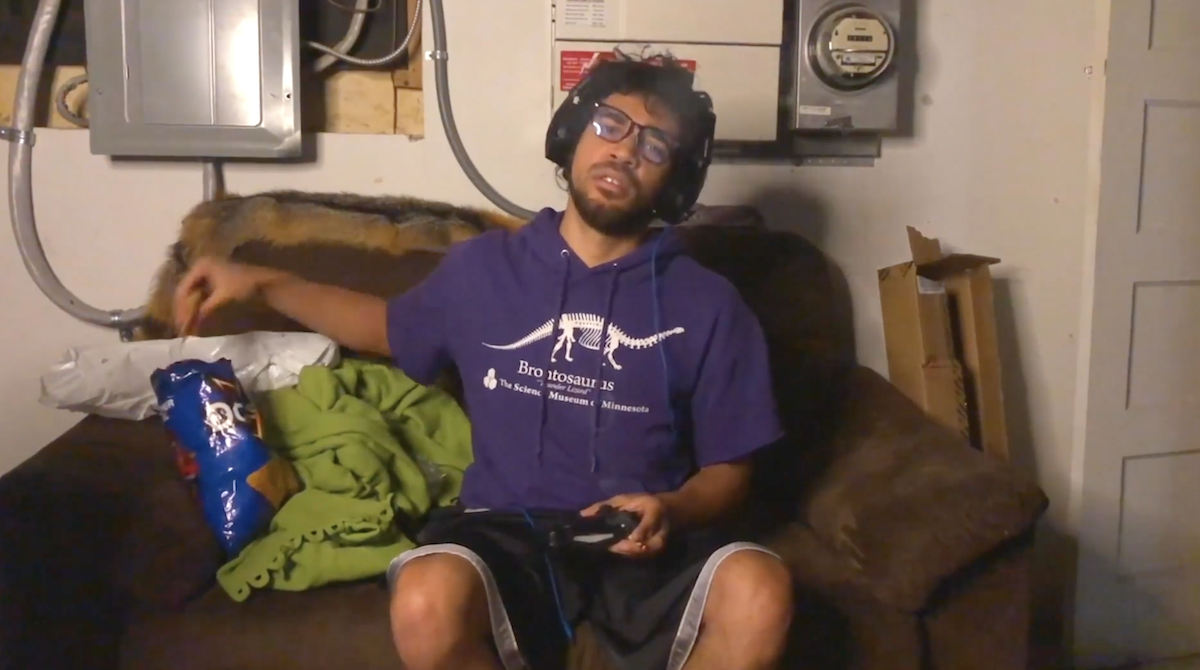 What was the biggest surprise?
The biggest surprise was seeing how the ending came together. Without spoiling anything, I can just say I was overwhelmed by the community support that helped make the final moments happen. I shouldn't have been surprised; in a pandemic for people to go outside their way to help – it is a thing of wonder more than surprise.
I was overwhelmed by the community support that helped make the final moments happen.

Anthony Martinez-Briggs
What would you like audiences to know before they experience your piece?
I personally can say that in the theater, or rather in storytelling spaces in general I have been deeply moved by the connection I have felt to stories that were entirely not my own … that did not reflect a culture I knew or was a part of. I have also been inspired in ways I can't begin to describe when I have seen stories that reflected myself, my heritage, my experiences in these esteemed storytelling spaces. That type of representation in front of my eyes, in comparison to what I would see continually pushed in the All-American, Eurocentric mainstream, showed me that I too could have a voice worth being heard. You might experience something similar to one of the feelings I mentioned above, maybe something else entirely, I invite all of that. Remain open. Watch it more than once.
What would you like audiences to take away from the work?
Have conversations about what you enjoyed, have conversations about what entirely confused you, seek understanding, perhaps even seek out your own authentic voice.
What did you learn from this experience?
I learned to be bold. I learned that to work in love is to work radically. I learned that working with grace and love and humanity allows the space for radical, bold art to cultivate and blossom. I was reminded that the creative process can be a space of healing and not just a space of production.
____________
CODE BLACK PLANET is free, and is streaming on demand. Register for all of the HotHouse Shorts by clicking here.