THE WILMA THEATER PRESENTS
THOSE WITH 2 CLOCKS
BY JESS CONDA, JENN KIDWELL, AND MEL KRODMAN AS TALL ORDER
On Stage Oct. 6-23, 2022
Streaming Oct. 24-Nov. 6
FEATURING Jess Conda, Jenn Kidwell*, Mel Krodman*
GRAND DOULA Rosie Hererra
DJ/COMPOSER Robi D Light


COSTUME DESIGNER Kimberly Max Brown, PhD
CO-LIGHTING DESIGNER Amith Chandrashaker
CO-LIGHTING DESIGNER Abigail Hoke-Brady
SET DESIGNER Meredith Ries
SOUND DESIGNER Liz Atkinson
ASSOCIATE SOUND DESIGNER Anthony Martinez-Briggs
VIDEOGRAPHER AND VIDEO EDITOR Leslie Rivera

COVID OFFICER/CREW CHIEF Eliot Greer
CREATIVE STAGE MANAGER Lisa McGinn*
STAGE MANAGER Patreshettarlini Adams*
ASSISTANT STAGE MANAGER Nic Labadie-Bartz*
PRODUCTION MANAGER Matt Zumbo
PROPERTIES SUPERVISOR Kimitha A. Cashin
SOUND ENGINEER Eddie Smith
WARDROBE RUN CREW Lily McClure
LIGHTING PROGRAMMERS James P. Lewis, Alyssa Cole
LIGHTBOARD OPERATORS Amanda Hanna, Alyssa Cole
CARPENTERS Michael Battaglia, Amanda Hanna, Elliot Greer
ELECTRICIANS James P. Lewis, Amanda Hanna, Steven Pastore, Tim Bright, Henry Northan
AUDIO DESCRIBER Jihan Thomas
COMMUNITY PARTNERS
Dwight Dunston, Valencia Ferrer, Toby Fraser, Jillian Harris, Sterling Johnson, Patty Rogers, Elizabeth Weinstein, Annie Wilson
Those With 2 Clocks was previously developed as A Hard Time, part of Pig Iron Theatre Company's Adventures in Authorship Program, with funding from the Wyncote Foundation.
_______________________________________
WILMA THEATER LEADERSHIP
Lead Artistic Director, 2022-23 Season: Morgan Green
Co-Artistic Directors: James Ijames, Yury Urnov
Managing Director: Leigh Goldenberg
Artistic Director Emeritus: Blanka Zizka
_______________________________________
LAND AND LABOR ACKNOWLEDGEMENT
We acknowledge that our theatre is located on land that is not ours. We acknowledge that the Lenni Lenape people are the original people of this land and that they continue to be a vibrant community.
We acknowledge that we benefit from systems that are rooted in capital created and expanded by the free labor of Black people, in the form of chattel slavery and legal and cultural segregation. We stand in solidarity with Black people in fierce advocacy for equality and justice.​
_______________________________________
WILMA THEATER ORGANIZATIONAL VALUES
Curiosity: A willing, playful, open-minded approach to each encounter, each person, our work and ourselves with an inquisitive imagination about what may emerge.
Courage: A desire to approach our work with boldness and openness, despite fear.
Care: Thoughtfully considering the needs and wants of others with empathy.
Rigor: Fostering an environment in which we individually and collectively continue to learn, practice, and deepen our craft.
Joy: Actively creating the conditions for presence, pleasure, and vitality.
Collaboration: A mode of working towards a common goal dependent on trust, respect, active listening, and mutual support; in which the ideas and experiences of all participants inform the outcome.
Liberation: Inclusivity and equity in our work, ensuring a dynamic and productive environment in which everyone is empowered, heard, and valued.
_______________________________________
LEARN MORE ABOUT THOSE WITH 2 CLOCKS
A NOTE FROM THE 22-23 LEAD ARTISTIC DIRECTOR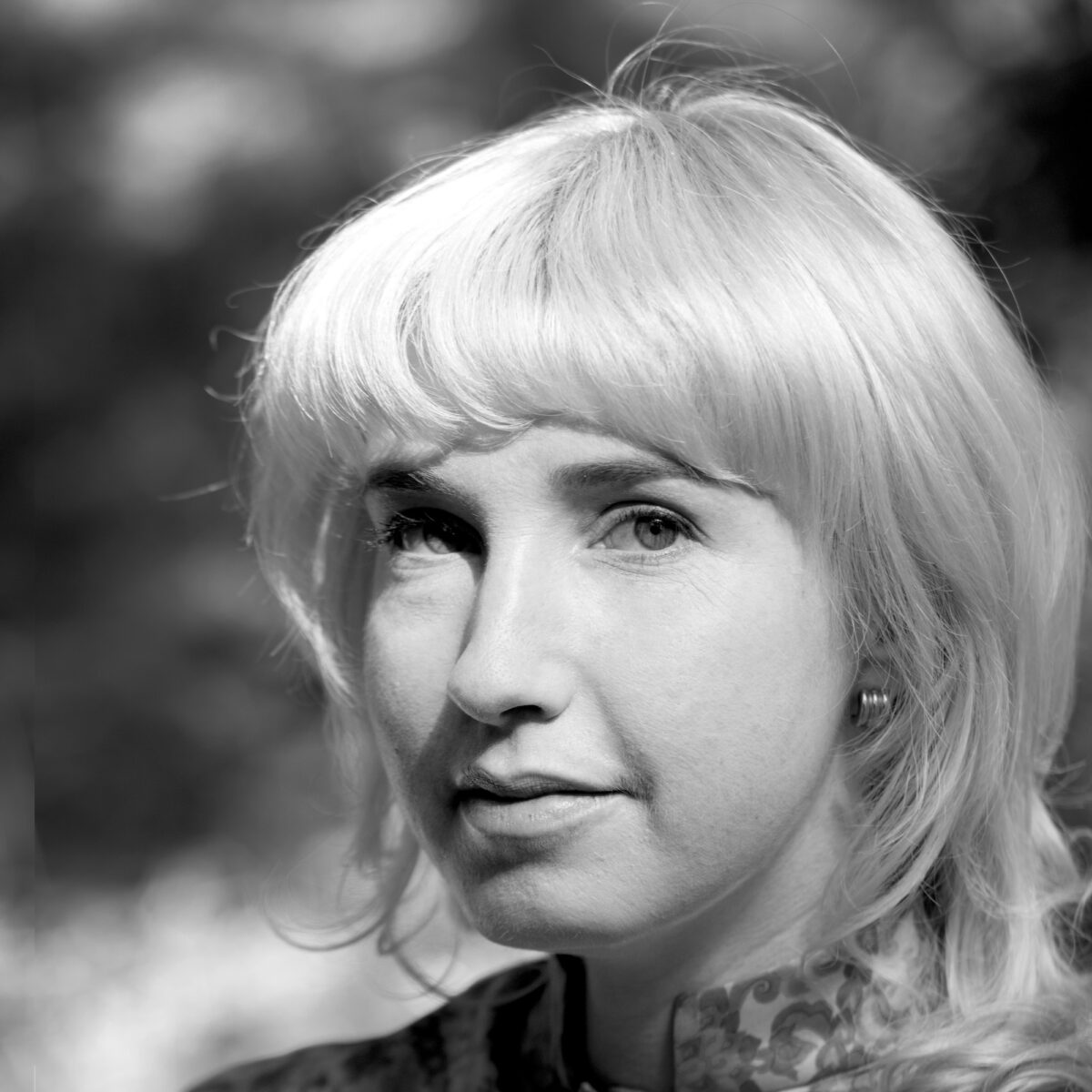 Hello dear audience,
If you are here at the Wilma for the first time or if you've been coming here since before I was born, welcome. We're so happy to have you. Thank you for joining us for the first of five shows in our 2022-23 Season. You are in for something outside of the ordinary tonight.
The three creators of Those With 2 Clocks call themselves Tall Order, and they have devoted a great deal of time and attention to the way they work together- their "praxis"- which is non-hierarchical and centers the body and deep listening. Walking into a room with them does something to your bones…in a refreshing way. I always believed the process shows up in the work and this piece is proof. You'll see the thoughtful, interconnected working style come to life. You will also laugh a lot, and your bones will open up.
Those With 2 Clocks is playing at the edge of safety, and inviting us to join. If we laugh, we're invited to examine why. If we feel uncomfortable, we can examine that too. And isn't this opportunity for expansion and reflection what theater is good for? I hope you will enjoy this invitation to laugh, feel uncomfortable, and imagine a new future with Tall Order.

-2022-23 Season Lead Artistic Director Morgan Green
"Historically, pandemics have forced humans to break with the past and imagine their world anew. This one is no different. It is a portal, a gateway between one world and the next, we can choose to walk through it, dragging the carcasses of our prejudice and hatred, our avarice, our data banks and dead ideas, our dead rivers and smoky skies behind us. Or we can walk through lightly, with little luggage, ready to imagine another world and ready to fight for it." -Arundati Roy
LISTEN TO A CONVERSATION WITH THE CO-CREATORS
The Wilma Theater Producing Director Kellie Mecleary sat down with the co-creators of Those With 2 Clocks. Listen to the podcast below.
_______________________________________
MEET THE CREATIVE TEAM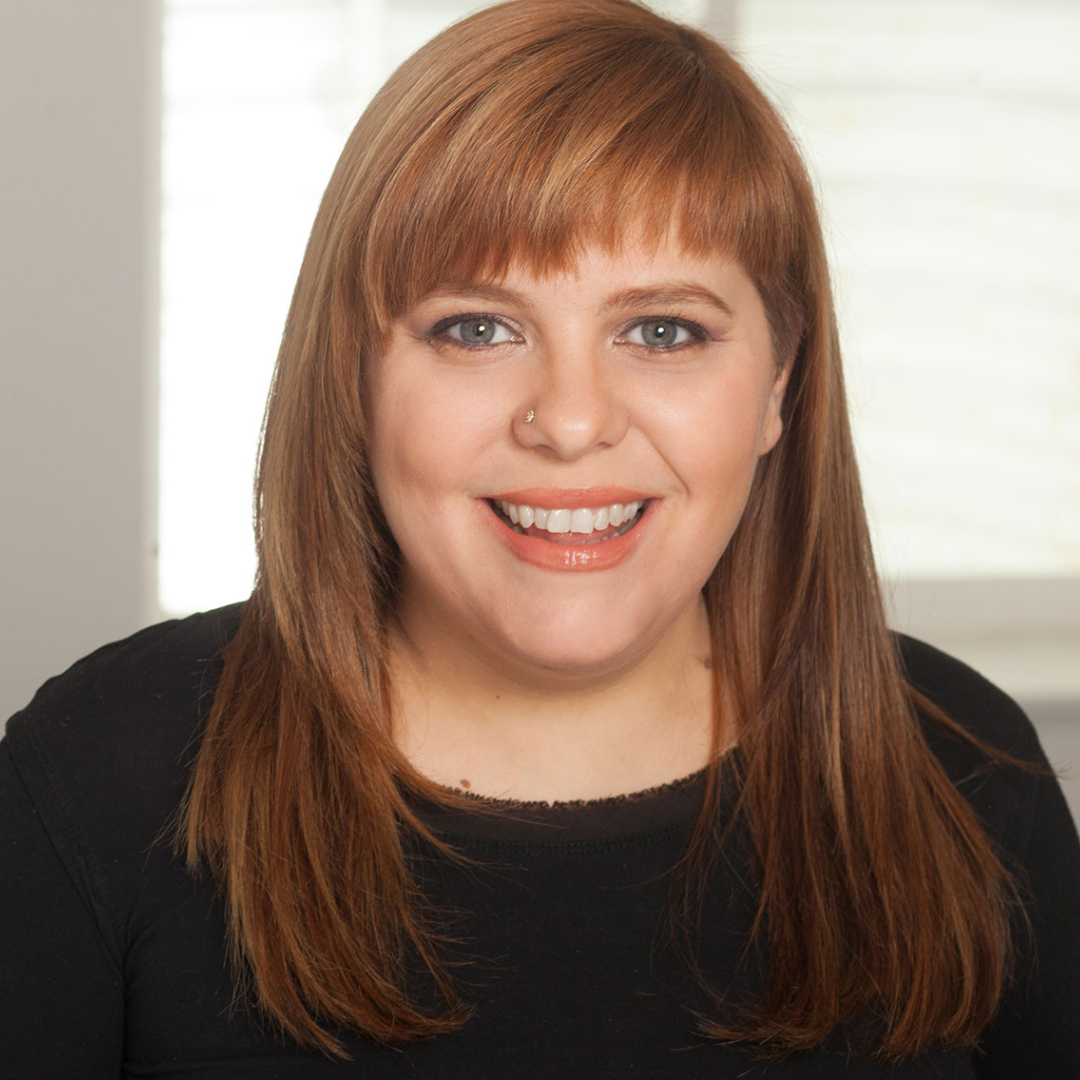 Jess Conda (Co-Creator/Performer, she/her) is a performer, producer, teaching artist. From 2003-2013, Jess performed with BRAT Productions, a former nonprofit theater company known for their influence on Philadelphia's early "Fringe" performance scene. From 2013-2017, she served as Artistic Director, producing original rock-theater hybrids led by emerging Philadelphia artists. In 2019, Jess co-hosted The Barrymore Awards, a nationally recognized award program for professional theater in the Greater Philadelphia area. Regional Performance: 1812, Arden, Pig Iron, Shakespeare in Clark Park (6 seasons), Martha Graham Cracker Cabaret, The Peek A Boo Revue. Associate Artist: Bearded Ladies Cabaret. Touring backing vocals: Peter Matthew Bauer (opener, The War on Drugs/Delta Spirit). Three-time Barrymore nominee, Outstanding Ensemble in a Play. Outstanding New Play nomination, Those With 2 Clocks (then as A Hard Time, co-written by Conda, Mel Krodman and Jenn Kidwell for Pig Iron/Fringe Arts), 2019. Philadelphia Magazine: "Best Stage Talents to See," 2013. Leeway Foundation Art & Change Grant, 2021. Jess is currently Learning and Unlearning while working as an Artist and K-8 Arts Educator on the unceded Lenni Lenape land currently known as Philadelphia. www.jessconda.com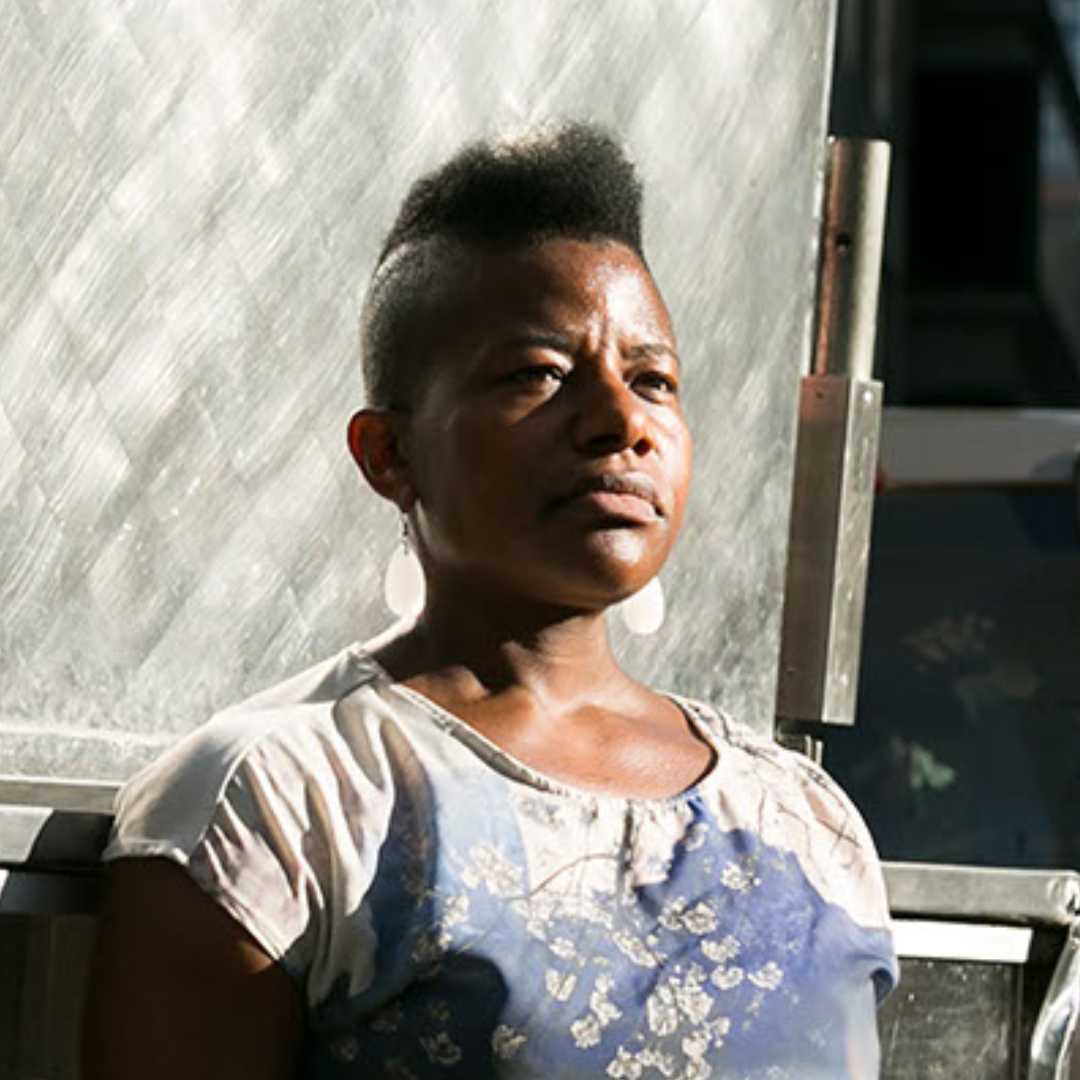 Jennifer Kidwell (Co-Creator/Performer, she/they) is a performing artist. Recent projects – Ocean Filibuster (PearlDamour), Fat Ham and Antigone (The Wilma Theater), Michelle Ellsworth's Body on a Table, Underground Railroad Game (2017 Obie Award for Best New American Theatre Work; 2018 Edinburgh Fringe First Award; Lucille Lortel, Helen Hayes nominations), Jaamil Olawole Kosoko's Syllabus for Black Love, Geoff Sobelle's Home (2018 Bessie Award), Adrienne Truscott's Still Asking for It (Joe's Pub), Dan Hurlin's Demolishing Everything with Amazing Speed, David Neumann/Advanced Beginner Group's I Understand Everything Better (2015 Bessie Award for Outstanding Production), Being/With and The Octopus and the Interview (Nichole Canuso Dance Company), Superterranean, Fire Burns Hot: Little Reno!, I Promised Myself to Live Faster and 99 Break-Ups (Pig Iron Theatre Company), Dick's Last Stand (Whitney Biennial 2014, as Donelle Woolford), Zinnias: the Life of Clementine Hunter (Robert Wilson/Toshi Reagon/Dr. Bernice Johnson Reagon). Wilma Theater Associated Artist, co-founder of JACK. Published in movement research Performance Journal #45 and at hyperallergic.com. 2020 Visiting Artist Duke University, 2021 Visiting Artist UPenn. 2013 TCG/Fox Resident Actor Fellowship, 2015, 2021 Leeway Foundation Art & Change Grant, 2016 Pew Fellow, 2017 Independence Fellowship, 2020 Ruthie Award & Hodder Fund Grant.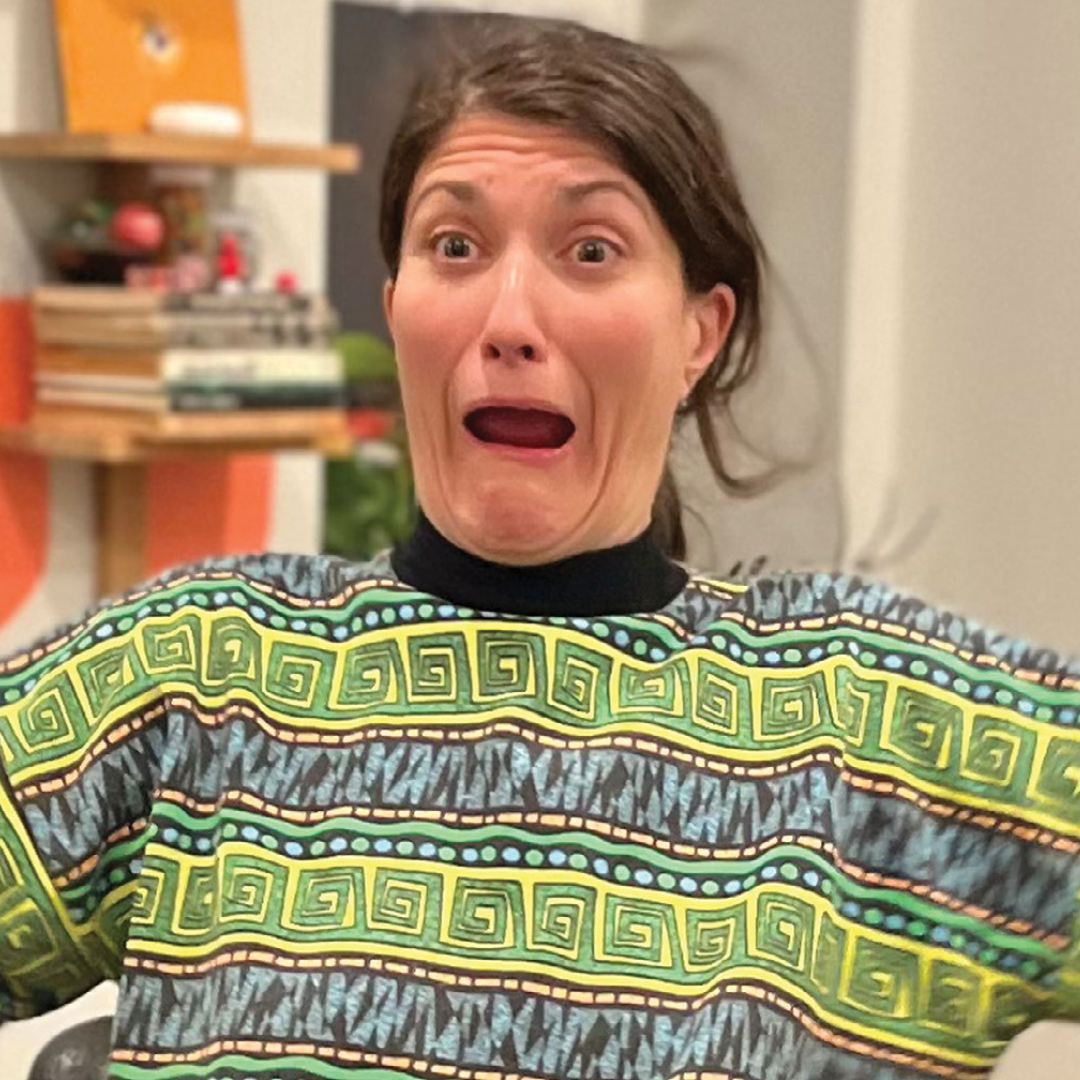 Mel Krodman (Co-Creator/Performer, they/them) is a white, trans non-binary, queer, Ashkenazi Jewish creator, collaborator, performer, writer, community member and parent. Favorite works and collaborations include: Pete Pannn: Boyz Will Be Boyz 4 Lyfe (Ars Nova's ANT Fest), Colony and JEAN&TERRY: Your Guides Through Dark, Light & Nebulous (with Kelly Bond), The Top (with No Face Performance Group), The Sincerity Project iterations 1, 2, 3, 4 (a 24-year long documentary play with Team Sunshine Performance Corporation), A Potential Performance (with Nina Lampic and Urska Brodar), Singlet (with Erin Markey), Superterranean (with Mimi Lien and Pig Iron), Swamp Is On (with Dr. Dog and Pig Iron). Mel's been an artist in residence with Subcircle, <fidget>, The Whole Shebang, The Work Room, Theater Emory/Lucky Penny, UNC Greensboro, Ballhaus Ost and with Jenn Kidwell/Jess Conda/2 Clocks at OSU/The Wexner, Duke University and HATCH. Mel is a recipient of a 2016 Theatre Communications Group On the Road grant and a 2017 Independence Foundation Fellowship. Mel lives with their weird, wild, wonderful family, and nearby communal family, on occupied Lenni-Lenape lands colonially known as West Philadelphia. E+N=<3<3<3
Rosie Herrera (Grand Doula) is a Cuban-American choreographer and artistic director of Rosie Herrera Dance Theater in Miami. She is a graduate from New World School with a BFA in Dance Performance. She has been commissioned by Miami Light Project, Adrienne Arsht Center for the Performing Arts, Ballet Hispanico, Jose Limon Dance Company, New Dialect, Houston Met Dance, New World Symphony and the American Dance Festival. Her work in film, theater, dance and cabaret has resulted in collaborations with Walter Mercado, Carlota Guerrero, Larry Keigwin, Pig Iron Theater and many more. She was a USArtist Choreographic Fellow, Princess Grace Choreographic Fellow, and was awarded a National Dance Project Production Grant for her work "Make Believe". She is known for her dance theater work that oscillates from the intensely emotional to the humorous and is rooted in her tropical sensibilities and the resulting reverence for intimacy and spectacle.
Robinette Jones (DJ, pronouns: she/her): With boundless energy and an infectious smile, Philly-based DJ Robi D Light is a household name within the LGBTQI+ nightlife community. Her eclectic sets have led to performances for cultural institutions like the Smithsonian Design Museum, Cooper Hewitt, The Rockefeller Foundation, and Harlem School of the Arts. In 2016, Robi won Go Magazine's Reader's Choice Award for best R&B DJ.
Lisa McGinn (Production Stage Manager): Recent credits: Geoff Sobelle's FOOD, Home and The Object Lesson; Elephant Room: Dust from the Stars (Center Theatre Group); Underground Railroad Game (Jennifer Kidwell, Scott R. Sheppard, Ars Nova, tour); A Hard Time (Pig Iron Theatre Co), Ocean Filibuster and How to Build a Forest (PearlDamour/ART); Detroit Red (ArtsEmerson); Sleep (Ripe Time Theatre); Chimera and The Wholehearted (Stein | Holum Projects); This is Reading (Lynn Nottage, Kate Whoriskey); LA Dance Project (European tour); Jacuzzi (The Debate Society/Ars Nova); The Light Years (The Debate Society/NYSAF); Revolt. She said. Revolt Again and Winners and Losers (Soho Rep); Rememberer and Open House (Steven Reker); Eager to Lose (Ars Nova); Forbidden Creature Virgin Whore; From the Spot Where We/You/I Stand (Stood) (Miller Rothlein Dance); You, My Mother (Theatre of a Two-Headed Calf); Card and Gift and Baby Screams Miracle (Clubbed Thumb); The Seagull and Ivanov (Chekhov at Lake Lucille); The Room Sings, The Peripherals; Hot Lunch Apostles (Talking Band).
Nic Labadie-Bartz (Assistant Stage Manager, they/them) is a freelance stage manager based in Philadelphia. They are excited to continue along with Those With Two Clocks, after ASMing a previous iteration in 2019. Stage management credits include Opera Philadelphia (The Raven), Bearded Ladies Cabaret (Love Notes: A Year of No Regrets, Blythely Ever After, Contradict This!, Do You Want a Cookie, You Can Never Go Down the Drain, Marlene and the Machine), John Jarboe (Rose: You Are Who You Eat), Applied Mechanics (Other Orbits, FEED, The Bandits, This Is On Record, Chronotope: Rough Draft), Theatre Exile (Today Is My Birthday, The Motherf*cker with the Hat, Extreme Home Makeover), Nichole Canuso Dance Company (Being/With, Pandaemonium), Headlong (A Perfect Day), New Paradise Laboratories (Gumshoe), MJ Kaufman (Destiny Estimate), Mary Tuomanen (Hello! Sadness!), Annie Wilson (At Home with the Humorless Bastard, Bilialien), Michael Kiley (Close Music for Bodies).
Meredith Ries (Set Designer, she/her): Marie its Time (HERE Arts Center), Heartland (59 e 59th Street, Geva Theater Company), Where the Mountain Meets the Sea (Humana Festival), Love in Hate Nation (Two River Theater Company), House Plant (NYTW Next Door), Bonnie's Last Flight (NYTW Next Door), Cute Activist (The Bushwick Starr), The Temple Bombing (Alliance Theater Company), Peer Gynt and the Norwegian Hapa Band (Ma-Yi Theater Company). Associate set design: Six the Musical, Hadestown the Musical, The Spongebob Musical, Amelie the Musical. MFA: Yale School of Drama, BA: University of Chicago. www.meredithries.com
Kimberly "Max" Brown, PhD (Costume Designer) is the Philadelphia Director of Equity Capacity Building at the VA Center for Health Equity Research and Promotion and an Archaeologist by day, who moonlights as a costume designer and stylist. She has been working with the incomparable Martha Graham Cracker Cabaret/Dito Van Reigersberg for 15 years, creating original wigs, makeup and costume looks. Max has also worked with Opera Philadelphia, Bearded Ladies Cabaret, Pig Iron Theater and Swarthmore College, and with other performers such as Johnny Showcase, Red 40 and Eliza Hardy Jones. Max began sewing at her grandmother's knee when she was old enough to hold a needle, embroidering tablecloths, napkins and pillowcases while watching Phillies baseball. Working with Tall Order and the Wilma team on this project has been a true delight.
Elizabeth Atkinson (Sound Designer) is delighted to return to The Wilma and fascinated to be working with Tall Order. Liz is currently based in Philadelphia, after many years in Pittsburgh where she was Resident Sound Designer at the City Theatre Company. Her freelance career includes regional theatre credits at Arden Theatre Company, Applied Mechanics, Inis Nua Theatre, Simpatico Theatre Project, InterAct Theatre, People's Light and Theatre Company, Walnut Street Theatre, Yale Repertory Theatre, and Hartford Stage. She is a faculty member at Swarthmore College, and previously at Point Park University and Carnegie Mellon University. Liz has also had the honor of exhibiting at the 2007, 2011 and 2015 Prague Quadrennials.
Amith Chandrashaker (Co-Lighting Design); The Public, Second Stage, TFANA, Playwrights Horizons, Signature Theater, Williamstown, Ars Nova, Soho Rep, Berkeley Rep, The Atlantic, Houston Grand Opera, Opera Omaha, Opera Colorado, The Atlanta Opera. Dance works by Alexander Ekman, Liz Gerring, Cedar Lake Contemporary Ballet, Rennie Harris, Recipient of the Drama Desk and Henry Hewes awards. Assistant Professor of Lighting at The University of Maryland.
Anthony Martinez-Briggs (Associate Sound Designer, they/he) has a crush on fashionable sneakers, well cultivated herbs, and science fiction novels written by black femme authors. They are a Wilma HotHouse company member, Bearded Ladies Associate Artist, curator, teaching artist, performer, writer, and sound designer. They've worked with several theaters in the region as a designer including Arden Theater, Passage Theater, Azuka Theater, Simpatico Theater, Theater Exile, University of the Arts, Drexel University, and Theater Horizon. They have been acknowledged by a few accolades and nominations here and there for their work as a theater artist and musician. As a musician they are known as "Us": emcee and original member of Barrymore and John Lennon Songwriting Contest award winning band ILL DOOTS, seen on regional theater stages as well as music venues across Philadelphia and the United States. Their latest single "Food Chain" is available everywhere. Follow @ILLDOOTS on all socials to stay tuned in.
Patreshettarlini Adams (Resident Stage Manager, she/her, AEA): 'Pat' is excited to collaborate with the creative force that is Tall Order. She has been with the Wilma since the theater opened its new home on the Avenue of the Arts in 1996. This season (2022-23) is her 27th at the Wilma! She is a member of Actor's Equity, since 1990. Thanks be to God for Grace and Blessings! Pat's career encompasses work on over 100 productions, including the Crossroads Theatre Company, New Brunswick, NJ; Freedom Theatre, Philadelphia, PA; New Victory Theater, NYC; Ford's Theater, Washington, DC; The National Black Theater Festival, Winston-Salem, NC; The National Black Arts Festival, Atlanta, GA; and the Standard Bank National Arts Festival, Grahamstown, South Africa. She has also traveled internationally with acclaimed dance company, Noche Flamenca! Pat is proud to serve as a Board Member for the National Theatre Conference; a Board Member for Theatre Philadelphia; a Christ-Servant Minister, Chairperson of the Trustee Board and Secretary of the Administrative Council for Emmanuel UMC; and a Lifetime member of the Stage Manager's Association. She is the recipient of the Bonaly Recognition for Stage Management (2017); an inaugural honoree in 2018 from her alma mater (IUP), with its Alumni Award of Distinction/College of Fine Arts; and a 2020 recipient of the Del Hughes Award for Lifetime Achievement in the Art of Stage Management. In memory of 'Miss Thomi', for Love and Faith.
COMMUNITY PARTNERS
Jillian Harris MSW, a licensed clinical social worker and native Philadelphian. Jillian is a US Navy veteran, who loves participating in community service endeavors and serving as an advocate for underserved populations. Jillian is a psychotherapist providing counseling to empower healing and restore hope for individuals in need. Jillian oversees and coordinates continued care of veterans, who are experiencing episodes of homelessness to ensure success in obtaining and maintaining housing stability.
Dwight Dunston aka Sterling Duns is a West Philly-based facilitator, hip-hop artist, educator, and activist with roots in the Carolinas and deeper roots in West Africa. His passions/gifts include supporting folks to tap into their super powers and supporting communities to develop the tools, skills and techniques to stay connected across different identities. Most recently Dwight served as the Coordinator of Equity and Justice Education at Friends Central School, where he also coached track and field and co-developed two courses in the Literature department. He is currently a trainer with AORTA (anti-oppression resource and training alliance) and a trainer + Relationship Lead with Lion's Story, a Philadelphia based org that uses Dr. Howard Stevenson's theory on racial literacy to support individuals to develop skills in navigating racially stressful encounters. As an artist, he is a founding member of the nine-piece hip-hop group, Hardwork Movement, and the musical group, City Love and has performed at schools, venues, and festivals across the country, sharing the stage with Questlove, Talib Kweli, Michelle Alexander, Jonathon Kozol, and many others.
Valencia Ferrer is a singer, songwriter, dancer in Philadelphia and New Jersey. She's very grateful to have been invited to participate with Tall Order and the rest of the talented community members at the Wilma Theater.
Toby Fraser works at Lutheran Settlement House, a domestic violence agency in Philadelphia. He organizes with the Masculinity Action Project, a group focused on moving men and masculine folks off of the sidelines and into active participation in movements for gender justice.
Sterling Johnson is a lawyer and geographer. He is currently a PhD student at Temple University, where he is a scholar-activist working with communities to exercise self-determination and autonomy in Philadelphia and beyond. He engages the work intersectionally weaving disability justice, abolition, queer liberation and gender justice into their campaigns. Instagram: cannonball8675
Patty Rogers is a registered nurse and singer from the Philadelphia Threshold Choir, an organization that provides bedside singing to hospice patients and their families. She has held a variety of positions in her 38 years of nursing, including staff nurse, women's health nurse practitioner, and nursing educator.
Elizabeth Weinstein (she/her) is a full spectrum doula, dancer and improviser. Her work focuses on the embodied possibilities of life bringing through birth work, movement, education, advocacy, collaboration and performance. Elizabeth believes in the power of the birthing body and insists that all people have the right to high quality, trauma informed, family centered care in all settings.
Annie Wilson is a choreographer and death doula in Philadelphia. She works as a death doula with Sunset Companions, whose motto is "every death deserves a doula." She is currently working on a new piece, Always the Hour, premiering April 4th-6th, 2023 at the Icebox Project Space. www.sunsetcompanions.com; www.theanniewilson.com
_______________________________________
NEXT ON THE WILMA STAGE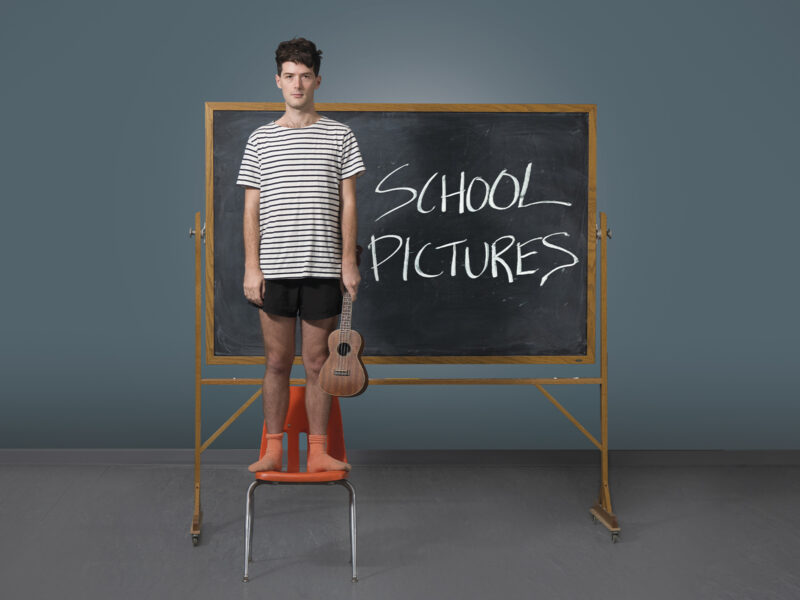 World Premiere!
WRITTEN AND PERFORMED BY MILO CRAMER
DIRECTED BY MORGAN GREEN
November 2–20, 2022
Xavier has stopped doing homework because of climate change. Dana never turns her Zoom camera on. James hates reading. A portrait of the NYC school system, told in musical snapshots of individual teenagers, sung by their broke, hapless tutor.
A broke and hapless tutor performs original songs about teenage students, their parents, and the SAT in this charming, funny, and insightful musical journal.
Writer/performer Milo Cramer (Minor Character) was inspired by their real-life experiences as a tutor to create this intimate, fictional musical, which they describe as "loving musical portraits of struggling students."
School Pictures contains warmhearted insights into our inequitable educational system. This world premiere is directed by Lead Artistic Director Morgan Green, who previously directed the world premiere virtual production of James Ijames' Pulitzer Prize-winning play Fat Ham.
_______________________________________
WILMA EDUCATION AND PORTABLE STUDIO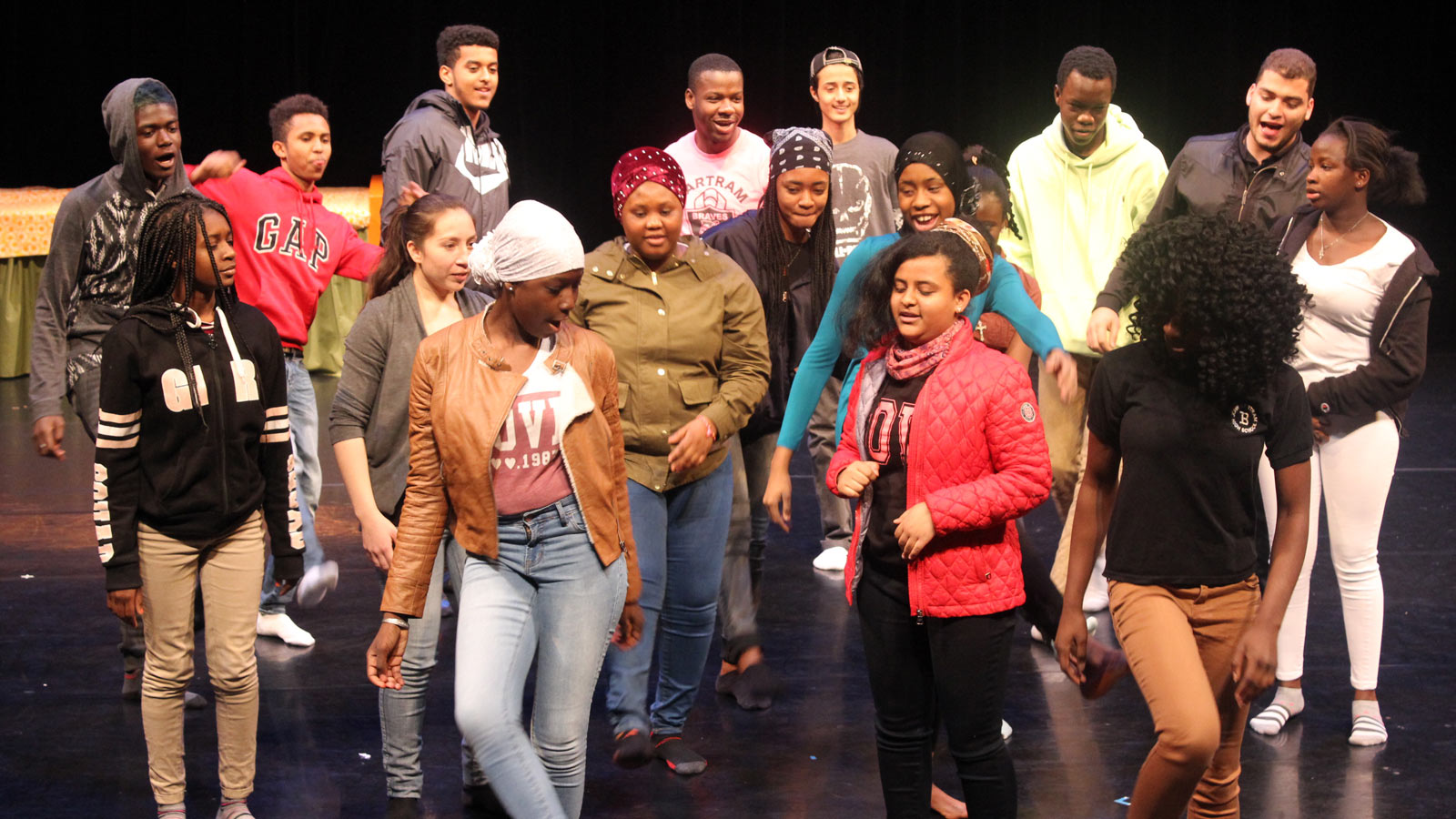 WILMA EDUCATION
Wilma Education supports the larger Wilma mission by striving to cultivate the artists and audiences of tomorrow through meaningful engagement with the art today. Whether through interactive pre-show workshops with cast members, backstage tours with our production team, or classroom residencies with Wilma company members and teaching artists in which students develop their own theatrical responses to Wilma productions, we invite students into the conversations around our work at the deepest levels. By encouraging students to reflect on the complexities of contemporary life today, we nurture the audiences, innovators and global citizens of tomorrow.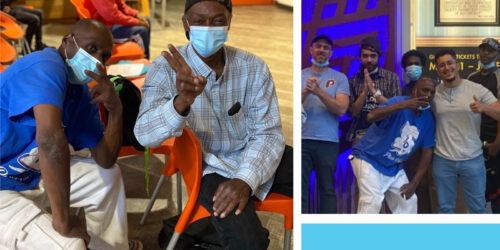 PORTABLE STUDIO
The Wilma Theater's Portable Studio offers FREE and FUN theater classes for adults who want to meet new people and inspire each other by seeing a show and collaborating creatively together. Classes are led by professional artists and take place in public spaces all over the city. No previous experience is required but the Portable Studio has become a creative home to much of Philadelphia's hidden talent. Many Portable Studios are offered virtually and in-person. We are expanding in-person programming as it is safe to do so, and we are so excited to welcome you!
_______________________________________

The Actors and Stage Managers employed in this production are members of Actors' Equity Association, the Union of Professional Actors and Stage Managers in the United States
This theater operates under an agreement between the League of Resident Theatres and Actors' Equity Association, the Union of Professional Actors and Stage Managers in the United States.

The scenic, costume, lighting and sound designers in LORT Theatres are represented by United Scenic Artists, Local USA-829 of the IATSE.
The Wilma Theater is a member of the following organizations: Avenue of the Arts, Greater Philadelphia Cultural Alliance, League of Resident Theatres, Midtown Village Merchants Association, Professional Non-Profit Theater Coalition, and Theatre Communications Group.
_______________________________________
THANK YOU TO OUR DONORS
If your name has been omitted or misprinted, please accept our apologies and kindly notify us by contacting the Development Department at 215-893-9456 x108.
Thank you to our Wilma Theater donors for helping to make this production possible:


Special thanks to the members of our Honorary Producers Circle
Peter and Willo Benoliel
Mark and Tobey Dichter
Helen and Herman Fala
Robert T. Foley
Linda and David Glickstein
Carole Haas Gravagno
Jeffrey Harbison and Valerie Arkoosh
Katherine Kelton and Troy Graham
Eva and Michael Leeds
Tom Mahoney
Barbara and Don Parman
Theresa and John Rollins
Ellen Solms
Jeralyn Svanda
Irving and Sharon Shapiro
Dr. R. J. Wallner
Ted and Stevie Wolf
$10,000 +
Tobey and Mark Dichter • Herman and Helen Fala • Linda and David Glickstein • Val Arkoosh and Jeff Harbison • Katherine Kelton and Troy Graham • Gay and Don Kimelman • Harvey and Virginia Kimmel • Tom Mahoney • John and Theresa Rollins • Jeralyn Svanda • Ted and Stevie Wolf
$5,000-$9,999
Peter A. Benoliel and Willo Carey • Wray and Michelle Broughton • Herman and Helen Fala • Robert T. Foley • Carole Haas Gravagno • Peggy and Rich Greenawalt • Jane and Brad Hollingsworth • Chrissy Kind • Eva and Michael Leeds • Matthew and Cindy Lewis • Don and Barbara Parman • Tim Sabol and Judd Flesch • Sharon and Irv Shapiro • Ellen B. Solms • Dr. R. J. Wallner
$1,000-$4,999
Anonymous (2) • James and Grace Betts • John and Fern Culhane • Robert M. Dever • Gene Dilks • Teresa Eyring • Shannon and Ted Farmer • Eduardo Glandt and George Ritchie • Jerry and Mindy Goldberg • William and Joan Goldstein • Carly Hall • James Haskins and Michael Whistler • Chad Hooper • James Ijames and Joel Witter • Dr. and Mrs. Manuel Jain • Jennifer Knisbell • Naomi Grabel and Neil Kutner • David E. Loder • Janice Fanning Madden • James and Eleanor McGillin • Megan and Lou Minella • Barbara Oldenhoff • Dr. and Mrs. Joel Porter • Karen Scholnick • Dianne L. Semingson • Gayle and David Smith • George R. Smith • Evelyn G. Spritz • Jonathan and Judith Stein • Gene Bishop and Andrew Stone • Lansie Sylvia and Andrew Panebianco • Bill Untereker • Michael and Anne Vogelmann • The June and Steve Wolfson Family Foundation • Leslie Miller and Richard Worley Foundation • Jeanne Wrobleski, Esq. • Florence and Steve Zeller
$500-999
Anonymous • Krista Apple & Scott Klaum • Ryane Nicole Beutler • James D. Crawford and Judith N. Dean • John Detre • Harriet Dichter • Melanie Dubin • John Erickson and Harry Zaleznik • Teresa Eyring • Raymond Giuffrida • William Goebel • Seth Goldenberg • William and Joan Goldstein • Aleksander Goranin and Michelle Hong • Ralph and Natalie Hirshorn • Dexter and Audrey Jain • Jean A McCray • Jerome Napson • Quan Nguyen and Jessica Geyer • Leonard Pratt • Rachel R Reynolds • Simon Richter • Patricia Saddier • Richard Speizman and Faith Horowitz • Margaret Harris • Bobby Towcimak • David Wade • Mr. Richard H. and Dr. Barbara Woods • Tom and Jackie Zemaitis • • $250-$499 • Anonymous (3) • Ann and David Brownlee • Michael P. Buckley • Ryann T Carey • James Colberg and Kathleen Stephenson • Robert and Rachel DuPlessis • Jonathan Edmondson • Jeanne B Fisher • Elizabeth H. Gemmill • Margaret Green • Philip and Monika Hauser • Liza Herzog and Paul Curci • David and Thea Howey • Michael J. Hozik and Margaret L. Rea • Wallace F. Hussong • Pauline Candaux and Sol Katz • Allan Langfield • Ann M. Lesch • Sissie and Herb Lipton • Timothy S Lucas • Kelly Nicole McCaughan • Paul McElwee • Olive Mosier • Anne C Patterson • Steven J Peitzman • Leonard Pratt • Leena Ritchie • Mauricio Rivera • Claire Rocco • Dan and Barbara Rottenberg • Vesna and Howard Sacks • Christopher Serata • Howard Shalwitz in honor of Blanka Zizka • Winifred Shaw Hope • Leslie Edwin Smiling • Gayle and David Smith • Valerie A. Smith • Susan Szabo • Daniel Szyld and Kathleen Ross • Barbara Yaseen Tiffany Fund of the Philadelphia Foundation • Marty Tuzman and Eileen Heisman Tuzman • Judy Wicks • Jameka Wilson
$100-$249
Anonymous (3) • Cecily M Banks • Fred Allen Barfoot • Paul Barnes • Aaron Bauman and Leigh Goldenberg • Gary Bauman • Sheldon Joe Bell • Jeri Berc • Jessica Betts • Carlo Beuf • Anonymous • David and Michele Blask • Libby Harwitz and Burton Blender • Michael P. Boyle • Neil Brandt • Martin Brigham and Harriet Rubenstein • Ellen Brodsky • David Bromley and Emily Crane • Ann and David Brownlee • Silvana Cardell • Russell Champa and Johanna Pfaelzer • Allan and Mary Ann Champion • Nancy Charkes • Ann and Kwan Chen • Denise Chiarella • Katherine Clark • Blaise H Coco • Beth Cohen • Gary and Marcy Cohn • Tim and Cathy Conahan • Michael Borowitz and Barbara Crain • Helen Cunningham • William Davis • Lisa Delgado • Tom Dennis and Chela Weiler • Christine R Deutsch • Dimitrios Diamantaras and M. Miserandino • Diana Donaldson • Lue W Drummond • Robert and Rachel DuPlessis • David Durham • Bridget Reilly Durkin • Mary Ebert • A. Ebrahim • Christine Edmonds • Eve and Jeff Edwards • Jeff L Eichen • John Erickson and Harry Zaleznik • Gilbert Feinberg and Nadeen Van Tuyle • Alan Folsom and Kathryn Ruch • Kathleen A Foster • Henry Fraimow and Jacqueline French • Julie Kalt Gale • Miriam Galster • Dan Gannon • Andrew Gelber • Joan D. Gmitter • Shelley Green and Michael Golden • Leigh A. Goldenberg • David Gottlieb and Becky Hutto • Brent Groce and Donna Cordner • Terry and Paul Guerin • Maureen E. Hall • Gretchen Hall • June L. Hament • Margaret Harris • Libby S Harwitz • Matinee Ladies and Token Male • Bob Hedley and Harriet Power • Jim Heenehan and Carolyn Guss • Jonathan Hodgson • Robert and Binnie Holum • Esther and Robert Hornik • Julie Horst • Pat Houppert • Michel C Jeruchim • Mikhail Kachman • Jo Ann P Kelton • James King • Carol Kirkwood • Ron Lane and Raquel Benabe-Lane • Eva and Michael Leeds • Joe and Virginia Leonard • Cameron Lester • Rebecca Levine • Lawrence Lindsay and Carla Puppin • Jane Isaacs Lowe • Lisa Madzin • Cirel E Magen • Margaret and Bruce Mainland • Mark Robert Makurath • Nicholas Markus • Barbara J Marshall • Lynne Maxwell • Julia Mayer and Barry Jacobs • Donna Mayforth • Diana McCulloch • Paul McElwee • Michael McKeever • Mary McLaughlin • Mr. Igor Medzhibovsky • Ellen Meyer-Kalergis • Sonya & Peter Murphy • Michael Nailor • Erin Nash • Cory Newman • Vanguard/Nolan • Nicole M. Nucci • Mr. and Ms. Guido Pasquel • Vickie Pasternack • Anne C Patterson • Claudia Pine-Simon • Paul Pryse • Jay Scott Reynolds • Mr. David Richman • Ken Richman • Edward & Geralyn Rock • Cintra S Rodgers • F.L. Rodgers Family Fund of the Community Foundation of New Jersey • Joan and Jerry Roller • Gordon and Karen Rose • Samuel Rosenberg • Peter F Schmitz • Bruce Schwartz • Mr. and Mrs. William Schwarze • Joann Seaver • Jean and Nick Selch • Winifred Shaw Hope • Daria Shishkin • Pat Alexy Stoll • Charles S Strickler • Gaynor Strickler • Mr. and Mrs. Bertram Strieb • Pat and Elaine Sweeney • Holland Taylor • William Thompson and Bernadette Faix • Beverly M Vaughn • Cindy Veloric • Alexander R Vershbow • Fran Walheim • Stanley Ware • Robert Washburn and Judith Drasin • Len Weinberg • Doris A Williams • Alan Windle • The June and Steve Wolfson Family Foundation • Hilary Zankel • Helen Zygmont Glinski
$25-99
Donald Ackerman • Leslie Adams • Diane and David Allan • Jo-Louise Allen • Carmen Meyer and Richard Amdur • Raisa Andryczyk • Anonymous • Richard Apgar and Allen Black • Veronica Aplenc • Nancy Axelrod • Anna Badkhen • Anonymous • Harry Bambrick • Carol A Banford • Michael and Frances Baylson • Phyllis Berman and Arthur Waskow • Olga Bernstein • Irene Bertolini • Susan Brereton • Jeannette M. Brian • Sandra E Brooks • Erica Elisabeth Burden • Bryan Buttler • Katie, Iain, and Malcolm Campbell • Eileen Cannon • Joseph and Elena Cappella • Emma Castrege • Carol Caswell • Linda Chance • Arthur and Marcia Chernoff • Thomas Childers and John Hall • Paul D. Chrystie • Pamela Clarke • Matthew Coleman • Cris Constantinescu • James F. Conway • Maureen Coyle • B. Karen Coyne • Kaitlyn Crockett • Vicki Croul • Peter Cvikevich • Carol Daeley • Rita Dame • MaryJane Danan • Judith Davis-Gall • Natalye Delegal • Nancy DeLucia • Susan Dempsey • Pamela DERNHAM • Elaina Di Monaco • Charles and Gene Dilks • Ann Marie Dimino • Deborah Domino • Toni Dorfman • Elise Drake • Lois S Durso • David Dye and Karen Heller • Lisa and Brian Bostwick • Eve and Jeff Edwards • Andrew and Ricki Eisenstein • Norman and Carolyn Ellman • Erin Elman • Maisha Elonai • Dina Emerson • Margaret E Emerson • Maryann Erdosy • Susan L. Feagin • Shani Ferguson • Judith S. Finkel, PhD • Aron B. and Joan Fisher • Liam Forsythe • Phyllis Fox • Ms. Anne Francis • Ozzie Roberts and his parents • Miriam Galster • Sharon Gornstein and Jeff Gelles • Connie and Bill Georgov • Jim Gerhard • Susan Lubarr Giffen • Marilyn Gilpin • Burt Gitlin • Deborah Glass • Dr. Steven & Mrs. Susan Glauser • William Goldberg and Tracey Weiss • Barbara Darhun Grabias • Phil Graneto • Herbert Graves • Gary and Catherine Gray • Grace E Grillet • Angela Grodanz • Debra X Gross • Jamie Grossman • Jerry and Miriam Haag • Genevieve Marie Hammond • Leon Hamui • Steve Harlen and Leslie Miko • Gail Harlow • Barbara P Harnisch • Jill B. Hartman • Birgitte Haselgrove • Jean R Haskell • Steve W Hatzai • William Hayes • Gail L Hecky • Maureen Margaret Heisinger • David Chan Hemingway • Debbie Henderson • Michael and Angela Hennessey • Thomas Herninko • Elizabeth Higginbotham • Anndee Hochman • Caren and Stuart Hosansky • Katherine Hayden and John Houle • Feather O'Connor Houstoun • Chris Hoyler • Carolyn Huckabay • Sally Huxley • Germaine Ingram • Robert Jackson and Chris Hoyler • Margaret McLenigan • Annabelle Jellinek • Nancy Jones • Anne Dutlinger • Gina Kaiser • Jeannie Karlovitz • Svyatoslav Karnasevych • Susan Kendra • Constance Louise Kirker • Larry Kirschner • Michele and John Koskinen • George and Katria Kowal • Alexey Krylov • Karen A Lagerson • Paul Laskow and Margaret Meigs • Alcira Laurenzi • Thomas Lee • Ms. Resa F. Levinson • Howard Lewis • Bob and Sandra Lieberman • Anonymous • Adele Lindenmeyr • Lawrence Lindsay and Carla Puppin • Lee Ann Lloyd • Carol Lupo • Christine MacArthur • KC MacMillan • Cirel and Howard Magen • Mr. and Mrs. Joseph Manko • Brett T Mapp • Carol Massee • Celeste J Mattina • Mary T McGinn • Patricia M McGlinchy • Denise Moravek • Hortensia R. Morell • James Morgan • Natalia Morozova • Patricia Moss-Vreeland • Mrs. Toni Nolan • Marta Nolan-Alley • Dixie O'Hare • Helen O'Rourke • Rebecca Ortenberg • Steven J Peitzman • Skinny Ham • Tina Phipps and Barbara Rice • Tom and Candace Pratt • Betsy Race • Susan Ralston • Chris Richman • Mr. David Richman • Leslie J Rivera • Pablo Samuel Rivera • Elise C Rivers • Talia Ron • Michael and Randi Rothmel • Susan Rothschild • Renee Rubin • Ilene Raymond Rush • Janice Sakkal • Delores Sapp • Vladimir Savikovsky • Mr. Peter Schmitz • Esta R Schwartz • Mr. and Mrs. William Schwarze • Jo Shaflucas • Winifred Shaw Hope • Deanna W Shelton • William Shoff and Jane Cooper • Douglas and Merril Smith • Elizabeth Soglin • Mark Steinberger and Ann Lebowitz • Robert Stern • Jeffery A Stewart • Sam Sweet • Charles F. Tarr and Roy Ziegler • Christina Tershakovec • William Thompson and Bernadette Faix • William Thompson • Bette Tiger • Andrew and Patricia Toy • Pat Risoli Toy • Judy Trailer • Frank Trotta • Paul and Barbara Truscello • Bill Joseph Untereker • Santa Cruz County Actors' Theatre • Mr. Kent Wagner • Christa Walck • Susan Walla and Robert Spiller • Patricia Wallace and Daniel Peck • Russell Walsh • Erin Washburn • Phyllis Berman and Arthur Waskow • Ben Waxman • Gary & Miriam Waxman • Robert B. Weinberg • Amy White • Mr. Howard Wiener • David Wierz • Paige Willan • Vivian Williams • Philip Witman • Sachi Wohlrab • Lisa A Wolf • Anonymous • Charles Wright • Emily Wyner • F. Gordon Yasinow • Anna Yemelyanova • Florence Zeller • Pamela H. Zimmerman • Michael Zuckerman
Under $25
Howard Abramowitz • Charles L Adams • Jared Albany • Aubrey Aldrich • Alexandra Alger • Maralyn Anderson • Nathalie F Anderson • Angela Scott • Palmira Araujo • Rita Z Asch • Len Balducci • Yuliya Ballou • Cynthia A Bardwell • Wendy J Barnes • Melinda Bartscherer • Frances Bendert • Naiema Benson • Amanda Bergson-Shilcock • Sara Beroff • Mr. Bruce Birchard • Nina Blackshear • Marshall Blalock • Mrs. Laura Blau • Nancy J Boykin • Christina Bradley • John Breighner • Timothy Brodwater • Kathleen Ellen Brooks • Oleg Brovender • Andrea Brown • Thomas Brummett • David Bullard • Robert Bunson • Shannel Burton • Olga Busorgina • Monica Choi • Idalia Clark • Jane Clarke • Dr. Robert Cohen and Dianne Tankle • Elliot Colahan • Alyssa Cole • Monica Cole • Ms. Marie Conti • Douglas Costa • Darlene S Craviotto • Ruth Craxton • Betsy Maxfield Crofts • Vicki Croul • John and Fern Culhane • Malcolm Davis • Faith De Savigné • Tina DeMilio • Albert and Joanne DiSanto • Christiane Drapkin • Golde Dudell • Jan Durbin • Jim Eigo • Sue Levi Elwell • Margaret E Emerson • Emily Esten • Elizabeth Etzold • Jan Farrington • Suzanne Felix • Stanley and Rena Field • Anonymous • Vignette Fleury • Rosalyn C Forbes • Ms. Robin Forrest • Karin Fort • Irene Fotiadis • Erik Freitas • Martin and Sheri Friedman • Christine R Fryer • Beth W. Galinsky • Dennis Gallagher • Sheree Galpert • Pierre-Richard Gautier • Laurence and Brenda Gavin • Gerald Gay • David Gifford • Maura Gillen • Regina Gogol • Patricia Goldentyer • Marjorie Goldman • Sofia Golovey • Linda Gonzales • John and Anne Goodfellow • Wiley Basho Gorn • Phillip A Graneto • Ellen Gray • Alison Hicks Greifenstein • Ronelle Grier • Charlotte Hale-O'Sullivan • Meaghan Harned • Paxton Harris • Matinee Ladies and Token Male • Kathryn Hedley • Rebecca Heinz • David Chan Hemingway • Reece Herberg • Mary Hernandez-Cuebas • Thomas Herninko • Karen Hill • David and Donna Hodges • Jonathan Hodgson • Andrea Knox and Jonathan Hodgson • Mr. Don Hoernig • Nate Gable Holt • Gail Howard • Victoria Ignatova • Henry and Mary Inman • Anna Itskovich • Andrew Ivanchenko • Barbara Jean Jamieson • Andrea Y Johnson • Steph Johnson • Helen Jones • Lindo Jones • Robert Jones • Ronda Jones • Theresa Jones • Zane Jones • Susan Heyner Joshi • Ella Bennett Kahan • Camilia Kamoun • Tyler Kanter • Catherine Kapchits • Arden Kass • Bruce Katsiff • Stacey Kesselman • Rhonda Kinard • Vera P Kirillova • Mark Klarman • Olga Kondrashova • Olga Kouraptseva • Ian Krantz • Ryan Kraus • Jennifer Krivinskas • Ekaterina Krylova • Joshua A Lachewitz • James Lamb • Susan Lasher • Laura Lee • Ben Keith Lefkowitz • Aminda Leme Da Silva • Ruthie Levikoff • Roberta Levine • Jeff L Lewin • Sally Linnett • Vladimir Litvak • Barbara Lobb • Laurie Lober • Donald and Linda Loftin • Jack Lovewell • Julia Loving • Jean Lowerison • Heidi Lucas • Timothy Lutz • Mr. and Ms. James Lytle • Michelle Mancino • Ian Marcus • Jill Margraff • David Marker • Kate Martucci • Nicola Mason • Ellise Mayor • Laura B McCann • Daniel P. McElhatton • Cj McGinnis • Daniel McNamara • Kathryn Mellinger • Wayne Messer • Sherri Michalovic • Leslie Minora • Barbara Mirell • Shannon Mohan • Marti Moore • Reginald T Mosley • Bronwen Mullin • Mary Neal • Gonul Newman • Brian Ngobidi • Michael Ochs and Erica Golemis • Dan O'Connor • Jaymie Campbell Orphanidys • Meg Otte • Sara Outing • Corey Pajka • Andrea Pampaloni • Danielle Parker Mangum • Jeffrey Todd Peacock • Marguerite Pedersen • Dinah Pehrson-Day • Natalia Petrova • Lola B Pierson • Michael Poole • Michal Preble • Joseph Quinn • Ms. Janet Ramsey • Elliot Ratzman • Erin A Read • Janice Rhodes and Marie Shively • Sein Ro • Andrew Robinson • Jonathan and Diane Rogers • Rebekah Ruark • Ruth and Anthony Scavozzi • Anonymous • Ken Schutter and Kristin Keller • Andrew Schwartz • Esta R Schwartz • Robert Seabury • Diane H. Seider • Matthew Sekellick • Jon Shantz • Barbara Shapiro • Eileen Siebken • Richard Slama • Jeffrey Smith • Ruth A Smith • Tieshka K Smith • Tamara Sorelli • Jeremy Sortore • Hallie Spencer Harmon • Rebecca Spiezio • Jeannine Stearns • Kathryn Steen • Catherine Makem Stock • Elizabeth Stossel • Patricia and Don Stoll • Bruce Stowell • Sandra Stranz • Linda Stulz • Noah Sturtridge • James Testa • Richard Thau and Nicole Tell • Ms. Lisa Rosner • Jamille Tinsley • Mackenzie Toler • Pat Risoli Toy • Shoshana Trager • Gary Christopher Tumolo • Bambi Vargo • William Vence • James Vines • Lifei Wang • Solana Warner • George Weaver • Ida Wiener Moss • Edward Wiener • Janislee Wiese • Chris Willenbrock • Phillip Williams • Michael LeRoy Wright • Kham and Jessica Xapakdy • Elena Yeselevskaya • Marcia Zinkel
_______________________________________
Thanks to the individuuals and institutions who have supported previous iterations of this piece.
Those With 2 Clocks was previously developed as A Hard Time, part of Pig Iron Theatre Company's "Adventures in Authorship" Program, with funding from the Wyncote Foundation.
INDIVIDUALS
Mark Tomlinson and Martha Hope Carey
Jack Tamburri
Kim Snauwaert
Brooke O'Hara
Yomi Abiola
Hannah Kenah
R. Darren Gobert
Nichole Canuso
Joshua Glaser and Paola Morales
Amy Smith and Rich Kaufman
Sarah Anton
Marcel Williams Foster
Meg Foley
Justin Hicks
Lavonne Lindsey
Dr. Max Brown
Shavon Norris
Mia Herndon
Arianna Freeman
Steven Raider-Ginsburg
Jonathan McCrory
Meiyin Wang
Edgar Miramontes
Geoff Sobelle and Sophie Bortolussi
Donna Krodman
Institutions
JACK, NYC
CATCH!, NYC
LaMama, NYC
Hatch, PA/NH
Duke University, Durham, NC
Leeway Foundation, Phila, PA
New England Foundation for the Arts
Wyncote Foundation, Phila, PA
Wexner Center for the Arts, Columbus OH
Prelude, NYC
Bryn Mawr College, Bryn Mawr, PA
Fringe Arts, Phila, PA
Philadelphia Threshold Singers, Phila, PA
Department of Veterans Affairs, Phila PA
MAP, Phila, PA
Stilettos, Inc., Phila, PA
Emergent Strategy Ideation Institute / Mia Herndon
MAAS Building, Phila, PA
WILMA THEATER STAFF
Lead Artistic Director, 2022-23 Season: Morgan Green
Co-Artistic Directors: James Ijames and Yury Urnov
Managing Director: Leigh Goldenberg
Artistic Director Emeritus: Blanka Zizka
Artistic
Producing Director: Kellie Mecleary
Artistic Administrator: Mariah Ghant
HotHouse Company: Krista Apple, Ross Beschler, Taysha Marie Canales, Keith Conallen, Melanye Finister, Sarah Gliko, Suli Holum, Justin Jain, Anthony Martinez-Briggs, Jered McLenigan, Campbell O'Hare, Jaylene Clark Owens, Brandon Pierce, Steven Rishard, Brett Ashley Robinson, Matteo Scammell, Lindsay Smiling
Director of Diversity, Equity, Inclusion, and Accessibility Initiatives: Noelle Diane Johnson
Education
Education Director: AZ Espinoza
Education Consultant: Anne K. Holmes
Resident Teaching Artist: Lee Minora
Teaching Artists: Taysha Marie Canales, Chris Davis, Kirstie Floyd, Nick Hatcher, Donovan Lockett, Brennen Malone, Anthony Martinez-Briggs, Lee Minora, Taylor Mitchell, Campbell O'Hare, Lillian Ransijn, Taj Rauch, Sunflower B. Rose, Devon Sinclair
Portable Studio Program
Program Director: Lee Ann Etzold
Portable Studio Program Coordinator: Wi-Moto Nyoka
Portable Studio Artists: Patreshetarlini Adams (she/her), Chris Davis (he/him), Debra Disbrow (she/her), Lindo Jones (he/him), Anthony Martinez-Briggs (he/they), Cat Ramirez (they/she), Lillian Ransijn (she/her)
Development
Development Director: Jessica Betts
Institutional Giving Manager: Adin Lenahan
Individual Giving Associate: Brittney Anderson
Development Associate: Emily Wanamaker
Marketing
Marketing Director: Bill D'Agostino
Visual Communications Manager: Kristin Finger
Marketing Intern: Erica Gerold
Business/Administration
Business Manager: Sisi Wright
Business Associate: Minna Tran
Production
Production Manager: Matt Zumbo
Resident Stage Manager: Patreshettarlini Adams
Technical Director: Benjamin Henry
Head Electrician: Michael Hamlet
Properties Head: Kimitha Cashin
Wardrobe Supervisor: Lily McClure
Audio Engineer: Eddie Smith
Operations and Facilities
Operations and Facilities Manager: Peter Escalada-Mastick
IT Systems and Data Associate: Alyssa Cole
Box Office
Box Office Manager: James Specht
Patron Services Liaison: Sarah Blask
Box Office Staff: Zoe Gilmore, Francesca LaRosa, Arien Wilkerson
House Managers: Michelle Biddle-Rowland, Rachel Core, Hayden Eric, Ana Kola, Gio Maneri, Javier Mojica, Joey Schulman, Arien Wilkerson, Christopher Withers, Nika Zaytseva
BOARD OF DIRECTORS
Officers
Katherine Kelton, Chair
Jerry Goldberg, Vice Chair
Tim Sabol, Treasurer
Mark S. Dichter, Secretary, Former Chair
Board Members
Siv Anantuni
Ross Beschler
Wray Broughton, Former Chair
Melanie Dubin
Herman C. Fala, Former Chair
Linda Glickstein
Peggy Greenawalt, Former Chair
Jeff Harbison, Former Chair
Thomas Mahoney
Kinohi Nishikawa
Lindsay Smiling
Lansie Sylvia
A.E. (Ted) Wolf, Former Chair
Ex-Officio
Leigh Goldenberg
Morgan Green
James Ijames
Yury Urnov
Blanka Zizka
Emeritus
Harvey Kimmel
Sissie Lipton
James F. McGillin
John Rollins, Former Chair
Dianne Semingson
Mari Shaw, Former Chair
Evelyn G. Spritz
David U'Prichard, Former Chair
Dr. R. J. Wallner
Jeanne P. Wrobleski
Wilma HotHouse Company
The Wilma HotHouse Company is the Wilma Theater's ensemble of actors – a process oriented community of artists who develop and implement theatrical practice alive with possibilities, physical excitement, and intellectual engagement.
They meet regularly to train as artists and to expand, deepen, and liberate their bodies and voices through collective exploration.
In their sessions and rehearsals they lead with curiosity, care and honesty. Through multi-perspective collaboration, they interrogate truth, myth, and ethos, toward greater access and expression of the unknown.