Fat Ham
A New York Times Critics' Pick!
by James Ijames
directed by Morgan Green
April 29 – May 23, 2021
We will be producing FAT HAM in our 2023-24 Season. LEARN MORE.
A witty take on Shakespeare's Hamlet where the only death is the patriarchy.
The ghost of Juicy's dad haunts him and asks for revenge – on Juicy's uncle, who has now married his widowed mom. Sound familiar? Yes, but… 
Fat Ham is a filmed production of an exciting new play by Wilma Co-Artistic Director James Ijames (Kill Move Paradise). It centers a Black, queer discovery of self, softness, and resilience … at a cookout in the South.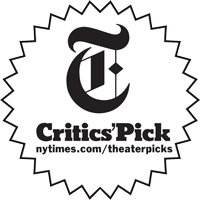 HILARIOUS YET PROFOUNDNew York Times [READ]
UPROARIOUSThe New Yorker [READ]
WATCH THE TRAILER
What does the Hamlet narrative look like if it's queered, and if it's infiltrated and taken over by people of color?Playwright James Ijames
'Fat Ham' was filmed on location in Virginia following strict health guidelines, in a series of long takes. One view per purchase.
REVIEWS
IN THE NEWS
GO BEHIND THE SCENES
DISCOUNTS AVAILABLE
CLICK HERE TO REQUEST A STUDENT/INDUSTRY DISCOUNT
CLICK HERE TO REQUEST A DISCOUNT WITH YOUR PA ACCESS CARD
LEARN MORE ABOUT STREAMING
Click here to learn more about streaming our shows to your devices
INFORMATION FOR EDUCATORS
We offer discounted tickets for student groups, and our education department will provide interested teachers with resources such as our education guide and virtual post-show visits from actors. Contact Group Sales Manager Sarah Blask at sblask@wilmatheater.org for more information.
CAPTIONS & AUDIO DESCRIPTION
Closed captioning – in both English and Spanish – are available on the player for this video. An audio described version is also available.
Subtítulos cerrados, tanto en inglés como en español. Traducción de Fernando Méndez. (Gracias por su paciencia mientras trabajamos para proporcionar traducciones para nuestro sitio web. Ver nuestro sitio web en Español con Google Translate.)
CHECK OUT THE FAT HAM SPOTIFY PLAYLIST
Special thanks to SAG-AFTRA