THE WILMA THEATER PRESENTS
Fat Ham
by James Ijames
directed by Morgan Green
DIRECTOR OF PHOTOGRAPHY Leslie Rivera
PRODUCTION DESIGNER Sara Brown
COSTUMES Maiko Matsushima
SOUND AND MUSIC Jordan McCree
LIGHTING Xavier Pierce

EDITOR Leslie Rivera
SOUND EDITING AND MIXING Jordan McCree

STAGE MANAGER Patreshettarlini Adams
EQUITY, DIVERSITY, AND INCLUSION OFFICER Noelle Diane Johnson
ASSOCIATE DIRECTOR Briana Gause
ASSISTANT DIRECTOR OF PHOTOGRAPHY Taj Rauch
CO-LIGHTING DESIGNER Rachael Blackwell
SOUND ENGINEER Joe Samala
WARDROBE SUPERVISOR Morgan Porter
PROPS Missy Furth
HAIR & MAKE-UP Stacey McBride
PRODUCTION ASSISTANT Benjamin Henry
FIGHT DIRECTOR Ian Rose
VIDEO CONSULTANT Jorge Cousineau
COVID COMPLIANCE OFFICER Campbell O'Hare
COMPANY MANAGER Mariah Ghant
CAST
JUICY Brennen S. Malone
TEDRA Kimberly S. Fairbanks
REV/PAP Lindsay Smiling
OPAL Taysha Marie Canales
LARRY Brandon J. Pierce
RABBY Jennifer Kidwell
TIO Anthony Martinez-Briggs
______________________________________
SETTING
A house in North Carolina. Could also be Virginia, or Maryland or Tennessee. It is not Mississippi, or Alabama or Florida. That's a different thing all together.
______________________________________

PLAYWRIGHT'S NOTE
O that this too, too sullied flesh would melt, thaw and dissolve itself into a dew.
I distinctly remember learning this line of text in my freshmen dorm room. I had never really acted before and, suddenly, I am in a scene from Hamlet for a directing class. I knew of Hamlet, but I hadn't read it in total until this moment. I was also mending from the first real heartbreak of my life. He lived in the dorm across the courtyard from my own, and I saw him all the time. It was supremely painful. At that time, I wasn't fully comfortable with my sexual orientation, and so Hamlet's desire to "melt, thaw and dissolve" felt right in line with everything I was feeling. My journey with Hamlet and my queerness run parallel to each other. I have carried that line with me for years. The whole play seems to have recurred in my life over and over. A boyfriend gave me a necklace, inscribed with Ophelia's line "Oh, woe is me. T'have seen what I have seen, see what I see!" I wore that little loop of Shakespeare until our relationship ended after four years. (Is this play cursed?) In 2015 I saw Blanka Zizka's production of Hamlet featuring Zainab Jah in the title role. I saw this ambitious and complex production sitting beside the man that I would marry three years later. The play has grown up with me, and it has intersected with the great moments of love, softness and tenderness in my romantic life. To that end, Fat Ham is a prayer for queer people who can't give voice to their affection, who wish that they could "dissolve." The prayer is asking for liberation, for families that learn, for language that hasn't yet been coined that is needed to describe your lived experience, for softness in brutal spaces, for pleasure that withstands pain. I'm asking Hamlet, Gertrude, Ophelia, and the rest of the court of Denmark to "carry on" "to LIIIIIIVE" "to feeeeeel themselves."
James Ijames
Co-Artistic Director Wilma Theater
______________________________________

DIRECTOR'S NOTE
Over a year ago, I sat down with James Ijames at the Good Karma Cafe in the theater lobby and asked if I could direct his play, Fat Ham, as part of the inaugural Wilma Next Chapter season. While we didn't know each other well yet, we had already identified a mutual admiration and respect for one another. Through Co-Artistic Directoring (yes, it's a word now) and collaborating on Fat Ham, this admiration has deepened and flourished. James writes from the heart, and that's how he works, as well. Fat Ham seduced me with its irreverent sendup of Shakespeare's most famous play, Hamlet, along with what hits me as a celebration of femininity, softness, and self-knowledge. When we decided to pivot away from an in-person stage production due to COVID-19, I was excited to follow in Blanka Zizka's footsteps after her work on Heroes of the Fourth Turning and discover how this story would translate to the screen. After much consultation with our intrepid team of designers and Director of Photography, Leslie Rivera, I decided that we'd double down on the outdoor element of the wedding/BBQ in the script and film the play on location in the South. Twenty-four of us traveled to Schuyler, Virginia in the tail end of winter to rehearse and film this piece for five weeks, becoming intimate with the challenges of the eleven long takes that constitute this film. Rather than filming each scene over and over until we achieved what we wanted (as would happen on a traditional film set), we filmed the entire play continuously each time we captured, progressing with the setting sun in order to maintain the feeling of continuous action as you would experience in the theater. This created other obstacles, of course, and required extreme collaboration at every level to pull off. Although I was nervous about a large group coming together in person after months of isolation, this was actually the component of the experience that felt most natural. This remarkable team of artists breathed life into James's words to create the film. I have now watched Fat Ham exactly one zillion times, and still each time these performers delight me to my core. They are following James's lead and performing from the heart, bringing so much of themselves to their roles and this story. It fills me with joy to have been able to take Fat Ham from page to screen, to get to share it with you tonight, or whenever you decide to watch it.
Morgan Green
Co-Artistic Director Wilma Theater
______________________________________
WILMA THEATER LEADERSHIP
Lead Artistic Director, 2020-21 Season: Yury Urnov
Co-Artistic Directors: Morgan Green, James Ijames, Blanka Zizka
Managing Director: Leigh Goldenberg
______________________________________
THE FAT HAM CREATIVE TEAM
______________________________________
MUSIC
"Butterfly (Clap Your Wings)" featuring Elle.Morris
Lyrics by Brandon Pierce
Music by Jordan McCree
Vocals by Elle.Morris
"Ophelia's Song"
Lyrics by William Shakespeare
Music by Jordan McCree
______________________________________

HONORARY PRODUCERS
Season Honorary Producers
Linda and David Glickstein
Lead Honorary Producer
Carole Haas Gravagno
Honorary Producers Circle
Tobey and Mark Dichter
Helen and Herman Fala
Robert Foley
Eva and Michael Leeds
Mari Shaw
Jeralyn Svanda
Funding for this project was provided by: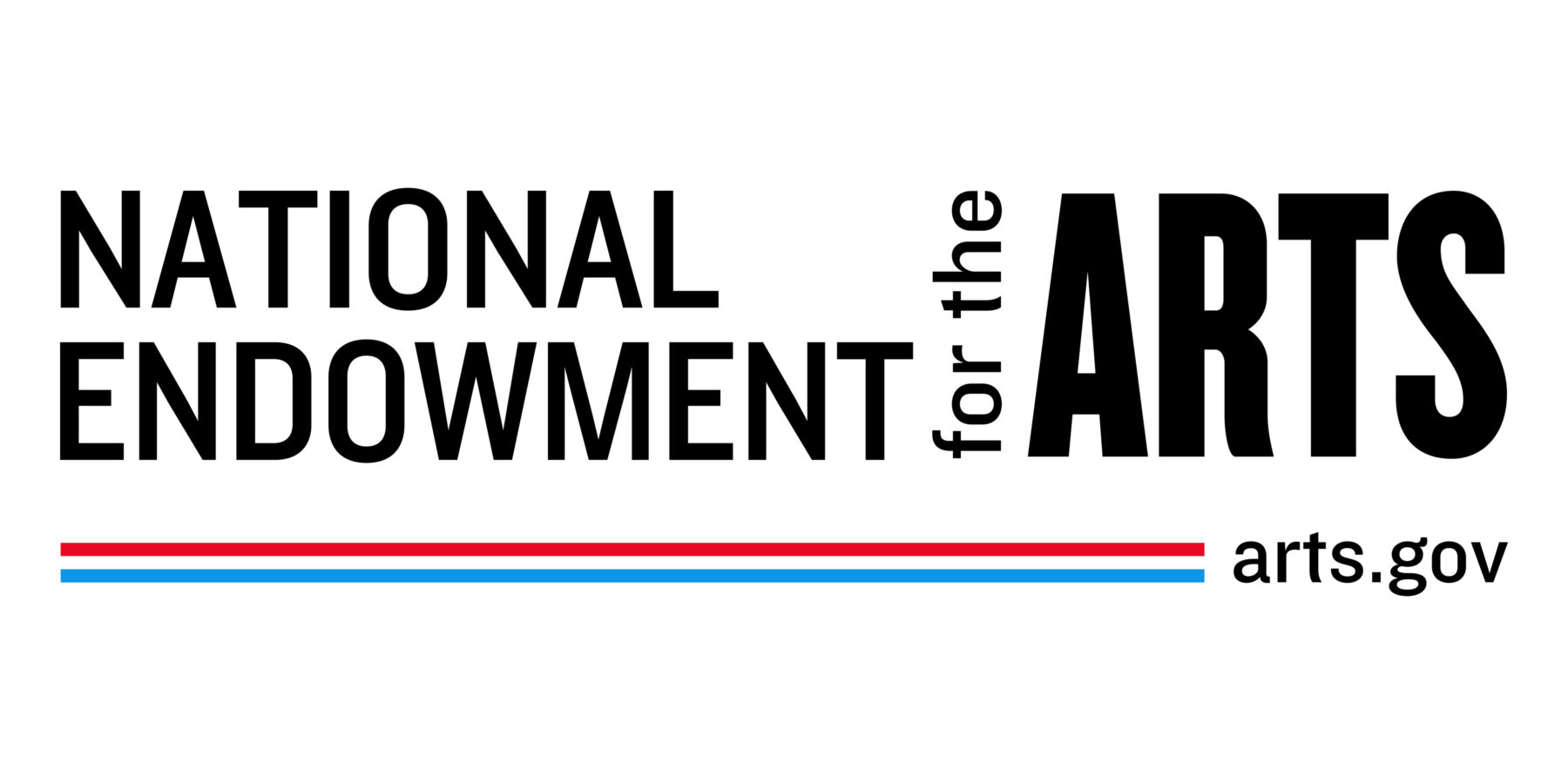 ______________________________________
Special thanks to SAG-AFTRA

______________________________________
© 2020. This program was produced by special arrangement with the author and ICM Partners, 65 East 55th Street, New York, NY 10022. All rights reserved. This performance is authorized for private in-home use only. By viewing this program, you agree not to authorize or permit the to be downloaded, copied, distributed, broadcast, telecast or otherwise exploited, in whole or in part, in any media now known of hereafter developed.
WARNING: Federal law provides severe civil and criminal penalties for the unauthorized reproduction, distribution or exhibition of copyrighted motion pictures, videotapes or videodiscs. Criminal copyright infringement is investigated by the FBI and may constitute a felony with a maximum penalty of up to five years in prison and/or a $250,000 fine.
______________________________________
Spanish Translation of Fat Ham by Fernando Mendez
Spanish and English Captioning by Debra Disbrow
Audio Descriptions by Nicole Sardella
Audio Description edited by Hsin-Yu Chen
______________________________________
Captured digitally as a site-specific production, created in a closed quarantine "bubble" at a private location in Virginia, following strict health guidelines.
_____________________________________
LAND ACKNOWLEDGEMENT – PENNSYLVANIA
We acknowledge that our theatre is located on land that is not ours. We acknowledge that the Lenni Lenape people are the original people of this land and that they continue to be a vibrant community.
We acknowledge that we benefit from systems that are rooted in capital created and expanded by the free labor of Black people, in the form of chattel slavery and legal and cultural segregation. We stand in solidarity with Black people in fierce advocacy for equality and justice.​
LAND ACKNOWLEDGEMENT – VIRGINIA
We acknowledge that we captured this performance on land that is not ours. We acknowledge that the Monacan people are the original people of the land.
The Monacan people once dominated the region that is now called Virginia and after English settlement, while many moved away and joined surrounding tribes, some stayed resisting colonization and maintaining their indigenous traditions in the Blue Ridge Mountains. A practice well-known in the Monacan tradition is that of burying their deceased in mounds, one of which was excavated by Thomas Jefferson, near his plantation at Monticello, relatively close to where we are, after noticing a group of mourners nearby.
Monacan people lived agriculturally and off the land we are standing on growing what many refer to as "Three Sisters" crops – corn, beans, and squash – and hunting deer, elk, and small animals like squirrels and rabbits, which you may have seen. The Monacan people remain a thriving community in this area and continue to do the indigenous warrior work of resisting White Supremacy, reclaiming their land, culture, traditions, and dignity as a recognized people and nation. We acknowledge that we benefit from systems that are rooted in capital created and expanded by the free labor of Black people, in the form of chattel slavery and legal and cultural segregation. We find ourselves today relatively close, about a 2.5-hour drive away from what many recognize as the first slave colony and port Jamestown, which is modern-day Williamsburg, VA. We acknowledge the deep history of slavery on the land in which we will work and stand with Black people in fierce advocacy for equality and justice.
To acknowledge and honor the unceded land of which you are currently occupying, visit https://native-land.ca/. We invite you, as you view this story of joy and resistance, to hold space for yourself, honor those that ministered to that land, and become a part of all that is interconnected.
Acknowledgments drafted by Noelle Diane Johnson
______________________________________
THANK YOU TO OUR DONORS
This list represents gifts of $25+ made since Aug. 1, 2020.
If your name has been omitted or misprinted, please accept our apologies and kindly notify us by contacting the Development Department at 215-893-9456 x108.
Final Dress
Peter Benoliel and Willo Carey • Donald and Gay Kimelman • Harvey and Virginia Kimmel
Rehearsal
John Culhane • Robert Dever • James Haskins and Michael Whistler • Medha Kapil • Christina Kind • Andy and Valerie Kind-Rubin • Janice Madden • Louis and Megan Minella • Karen Scholnick • George Smith • Stephen Smith and Ellen Kurtz • Evelyn Spritz • Jonathan and Judith Stein • Phil Straus and Margaret Harris • Robert Wallner • Stephen and Florence Zeller •
Workshop
Andrew Stone and Gene Bishop • Thomas and Jacqueline Zemaitis
Read Through
Krista Apple and Scott Klaum • Rich and Nancy Bevan • David and Ann Brownlee • Carol Caswell • Carol Cook • John Detre and Wendy Beetlestone • Edward and Shannon Farmer • William and Joan Goldstein • John and Barbara Holum • Winifred Hope • Robert and Sally Huxley • Manuel and Laura Jain • David Lerman and Shelley Wallock • James and Eleanor McGillin • Jerome Napson • Barbara Oldenhoff • Rachel Reynolds • Patricia Saddier • Richard Speizman and Faith Horowitz • Kathleen Stephenson • William Towcimak • Geraldine Wang • Richard and Barbara Woods •
Casting
Richard Apgar and Allen Black • Fern Beschler • David Bromley and Emily Crane • Helen and Robert Buttel • Ping Cao • Nick and Ellie Cernansky • Daniel Drecksage and Leslie Sudock • Jeffrey Edelson • Julie Gale • Philip Hauser • James Heenehan and Carolyn Guss • David Howey • Michael Hozik • Wallace Hussong • Atul Kohli and Marie Gottschalk • Peter Manus and Susan Schiro • Donna Mayforth • Rachel Mohrmann • Brian Moore • David and Lynn Oppenheim • Leonard Pratt • Claire Rocco • Anthony Rostain and Michele Goldfarb • Antoinette Seymour • Irving and Sharon Shapiro • Valerie Smith • Bertram and Lynne Strieb • Harry and Mary Ann Woodcock • Douglas Wright •
Script
Paul Barnes • Burton Blender and Libby Harwitz • Ellen Brodsky • Margaret Darby • Joel Edelstein and Elizabeth McKinstry • Andrew Gelber • Roseann Gill • Margaret Green • Brent Groce and Donna Cordner • Janis Hawes • Robert and Binnie Holum • Laurel Lorenz • Cirel and Howard Magen • Julia Mayer • Brian McManus and Laurie Mazer • Margaret Meigs • Daniel Perelstein Jaquette • Erik Rau and Arwen Mohun • Jerry and Joan Roller • Gordon and Karen Rose • Christine Shamborsky • Ronald Siena • Susan Sorenson • Amanda Spann • Charles Strickler • Daniel Szyld and Kathleen Ross • Len Weinberg and Frances Gallun • Carolyn Whitaker • Alan and Leni Windle • Don Wynne and Bonnie Brown •
Pen to Paper
Donald Ackerman and Gail Chapman • Julie and Carl Ackerman • A'lain Adams • C. Akers • Mollie Alexander • Louise Altshtater • Ronald and Katherine Anderson • David Anstice and Ana-Maria Zaugg • Veronica Aplenc • David Ballard • Sonya Ball-Williams • Harry Bambrick • Michael and Frances Baylson • Jill Beech • Susan Behrend • James Benner and Jane Huber • Phyllis Berman • Marc Beschler • Kathleen Beveridge • Howard Bilofsky and Margaret Shapiro • David and Michele Blask • John Blevins • Donna Boling • Robb Boyd • David Breen and Cyndi Skripak • Sandra Brown • Lisa Brownstein • Julia Burch • Paul Burgmayer • Donna Butchko • Kathleen Butts • Sandra Cadwalader • Muge Caglar • Iain Campbell • Ira and Jean Cantor • Jean Capece • Peter Cappelli and Virginia McKinnie • Daniel Casey • Russell Champa • Linda Chance • Herbert Chase • Arthur and Marcia Chernoff • Monica Choi • Jano Cohen • Ramon and Carol Cook • Sharon Corbin • Douglas Costa • Robert and Michelle Craven • Bernadette Cullen • Gerard D'Alessio • Rita Dame • Margaret Danelski • Chris DeFilipp • Rachel DelConte • David DesJardins • Janet Detwiler • David Dotzert • Marsha Dowshen • Martha Durkin • Erin Elman • Jeffrey Evelhoch • Lisa Every • Corliss Faison • Eric Feldman • Betsy Filton • Richard Finch • M.J. Fine • Catherine Fischer • Anne Francis • Terre Frank • Edward Fristrom and Ann Green • Mary Jane Fullam • Maureen Gallicchio • Kate Galvin • Dorothea Gamble • Linda Garfield • James Gerhard • Beth Gertz • Kash Goins • Goldberg • Stephen Goldenberg • Juliet Goodfriend • Diane Green • Karen Greene • Laura Greene • Laurie Greene • Nan Gutterman • Jerry and Marian Haag • Jennifer Hare • Karen Harkaway • Jean Haskell • Steve Hatzai • Luke Haynes • Gail Hecky • Stacey Helmers • Michael Hoad and Caroline Young • Richard and Kerry Hogan • Nancy Holst • Scott Horvitz • Stuart and Caren Hosansky • Vera Hough • Robert Howard • Aaron Hoystk • K F Huck • Leland Hutchinson • Jennifer Hwang • Mary Inman • Natalie Isser • Miriam Jacobson • David Jadico • Michel Jeruchim • Hannah Jopling • Alyce Jordan • Andrew Kahan • Beth Kalisch • Terry Kattleman • William Keough • Catherine Kernen • Regina Kessler • Andrew Khouri • Patricia Kimmelman • Carol Kirkwood • Zelda Knapp • Neil Kutner and Naomi Grabel • Linda LeRoy • Ruthie Levikoff • Susan Levin • Howard Lewis • James Lewis • Joseph Lex • Lawrence Lindsey and Carla Puppin • Frank and Carolyn Livoy • Kyle Loder • Jack Lovewell • Jane Lowe • Richard Mandel • Joseph Manko • Jill Margraff • Therese Marmion • Carol Massee • Holman and Gail Massey • Thomas and Linda McCarthy • Terrilyn McCormick • Paul McElwee • Barbara McIntyre • Patricia McIntyre • Mary-Ellen Mess • David and Linda Mintzer • Timothy Moir • Mark Moore • Ana Negrón • Dana Nelson • Pamela Nelson • Patricia Niblack • Diane Nissen • Joyce Nylund • Josephine O'Brien • Megan O'Donnell • Ajima Olaghere • Helen O'Rourke • Rebecca Ortenberg • Amy Ostroff • Elizabeth Ott • Marilyn Paolino • Grace Parker • Jo Parker • Maureen Parris • Vickie Pasternack • Joshua Pater • Steven Peitzman • Joseph and Louise Perna • Devin Petersen • Andrew and Susan Peterson • Linda Pierce • Patricia Piro • Harriet Power • Michael Presser • Carla Puppin • Alison Purcell • Steve Ratcliffe • John Rawles • Fred Raymond • Philip Reeves and Nancy Zeppa • Sylvia Reid • Gloria Reisman • David Richman • Andrea and Erich Richter • Simon Richter • Raymond Ricker • Andrew Robinson • James and Mary Ann Robinson • Jonathan and Diane Rogers • Talia Ron • Janet Rosen • Donna Ross • Harriet Ruffin • Hector Ruiz • Diane Rurode • Janice Sakkal • Christopher Scanlon • Lynn Schlesinger • Peter Schmidt • Mark Schreiner • William and Sharon Schwarze • Stephen and Patricia Segal • Lisa Semeraro • Edith Serio • Nicholas Shellenberger • Deanna Shelton • Tom Sherman and Nancy Middlebrook • Heather Simmons • Josie Smith • Kobie Smith • William Smith • John Smyth • Mark Steinberger and Ann Lebowitz • Erica Stern • Judith Street • Phoebe Strome • William and Janet Stuart • Joseph and Linda Stulz • Steve and Maria Stumpf • Karen Sylvester • Steve Tillery • Miriam Tobin • Michael Toren • Howard and Shirley Trauger • Ms. Valetta • Christopher and Lee Van De Velde • Fernando and Stephanie Van Reigersberg • Edward Vojik • Billie Walker • Karen Walters • Stanley Ware • Elizabeth Way • George and Carol Weinbaum • Wendy Weinberg • Joan Weiner • Mary Wheeling • Doris Williams • Stephen and June Wolfson • Michael Wotypka • Richard Wright • Kham and Jessica Xapakdy • F. Gordon Yasinow • Florence Zeller • Christine Zeppenfeld • Liz Zimmerman • Marcia Zinkel •
______________________________________
WILMA THEATER STAFF MEMBERS
Lead Artistic Director, 2020-21 Season: Yury Urnov
Co-Artistic Directors: James Ijames, Morgan Green, and Blanka Zizka
Managing Director: Leigh Goldenberg
ARTISTIC
Producing Director: Kellie Mecleary
Artistic Administrator: Mariah Ghant
HotHouse Company: Ross Beschler, Taysha Marie Canales, Keith Conallen, Melanye Finister, Sarah Gliko, Suli Holum, Justin Jain, Anthony Martinez-Briggs, Jered McLenigan, Campbell O'Hare, Jaylene Clark Owens, Brandon Pierce, Steven Rishard, Brett Ashley Robinson, Matteo Scammell, Lindsay Smiling
Literary and Artistic Intern: Hanna Yurfest
EDUCATION
Education Director: Anne K. Holmes
Teaching Artists: Ezra Ali-Dow, Rachel Beecher, Jake Blouch, Taysha Marie Canales, Madeline Charne, Jess Conda, Elaina DiMonaco, Kirstie Floyd, Briana Gause, Nick Hatcher, Danielle Lenee Thomas, Donovan Lockett, Anthony Martinez-Briggs, Lee Minora, Rachel O'Hanlon-Rodriguez, Campbell O'Hare, Taj Rauch, Scott Sheppard, Arielle Silar, Devon Sinclair, Josh Totora, Sisi Wright
PORTABLE STUDIO PROGRAM
Program Director: Lee Ann Etzold
Program Coordinator: Rachel O'Hanlon-Rodriguez
Portable Studio Artists: Patreshettarlini Adams, Ezra J. Ali-Dow, Madeline Charne, Chris Davis, Debra Disbrow, Nick Hatcher, Anthony Martinez-Briggs, Lillian Ransijn
DEVELOPMENT
Individual Giving Manager: Rachel Spause
Institutional Giving Manager: Alix Rosenfeld
Project Coordinator: Casey Berner
MARKETING
Marketing Director: Bill D'Agostino
Marketing Associate: Alyssa Cole
Visual Communications Manager: Kristin Finger
Publicist: Bryan Buttler
BUSINESS/ADMINISTRATION
Business Manager: Sisi Wright
Controller: Chad Hooper
Business Associate: Minna Tran
PRODUCTION
Production Manager: Chris Nelson
Associate Production and Facilities Manager: Chelsea Sanz
Resident Stage Manager: Patreshettarlini Adams
Technical Director: Matt Zumbo
Master Electrician: Michael Hamlet
Head Carpenter: Benjamin Henry
BOX OFFICE
Box Office Manager: James Specht
Assistant Box Office Manager: Sarah Blask
______________________________________
BOARD OF DIRECTORS
OFFICERS
Wray Broughton, Chair
Katherine Kelton, Vice Chair
Clare D'Agostino, Secretary
BOARD MEMBERS
Daniel Berger
Mark S. Dichter, Former Chair
Herman C. Fala, Former Chair
Linda Glickstein
Jerry Goldberg
Peggy Greenawalt, Former Chair
Jeff Harbison, Former Chair
Jane Hollingsworth
Cindy Lewis
Lewis H. Johnston, Former Chair
David E. Loder, Former Chair
Thomas Mahoney
Donald F. Parman
John D. Rollins, Former Chair
Tim Sabol
Ellen B. Solms
A.E. (Ted) Wolf, Former Chair
EX-OFFICIO
Leigh Goldenberg
Morgan Green
James Ijames
Yury Urnov
Blanka Zizka
EMERITUS
Harvey Kimmel
Sissie Lipton
James F. McGillin
Dianne Semingson
Mari Shaw,
Former Chair
Evelyn G. Spritz
David U'Prichard, Former Chair
Dr. R. J. Wallner
Jeanne P. Wrobleski
______________________________________
Wilma HotHouse Company
Wilma HotHouse is, at its heart, Wilma's investment in the artistic community of Philadelphia. It serves as the central vehicle to bring our work to audiences. Launched in 2016, Wilma HotHouse has become an incubator for artists, artistic exploration, learning, and practice; allowing us to dive more deeply into new projects and develop them over longer periods of time. The core group of actors performing on our stage are members of Wilma Hothouse.