The Wilma Theater presents
Heroes of the Fourth Turning
by Will Arbery
directed by Blanka Zizka
Production Designer: Matt Saunders
Director of Photography/Editor: Jorge Cousineau
Sound Designer/Mix Engineer: Christopher Colucci
Costume Designer: Vasilija Zivanic
Stage Manager: Patreshettarlini Adams
Assistant Director of Photography: Taj Rauch
Sound Engineer: Joe Samala
Wardrobe Supervisor: Morgan Porter
COVID Officer: Missy Furth
Fight Consultant: Eli Lynn
Producer: Kellie Mecleary
CAST
TERESA: Sarah Gliko
KEVIN: Justin Jain
JUSTIN: Jered McLenigan
EMILY: Campbell O'Hare
GINA: Mary Elizabeth Scallen
______________________________________
SETTING
A town of 7,000 in western Wyoming.
TIME
August 19, 2017
Two days before the solar eclipse.
One week after the Charlottesville riot.
The night of Gina's inauguration as president of Transfiguration College of Wyoming.
______________________________________
WILMA THEATER LEADERSHIP
Lead Artistic Director, 2020-21 Season: Yury Urnov
Co-Artistic Directors: Morgan Green, James Ijames, Blanka Zizka
Managing Director: Leigh Goldenberg
______________________________________
Honorary Producers
Herman and Helen Fala
Linda and David Glickstein
Mari Shaw
______________________________________
Special thanks to SAG-AFTRA

______________________________________
Heroes of the Fourth Turning is presented by arrangement with Concord Theatricals on behalf of Samuel French, Inc. www.concordtheatricals.com
Playwrights Horizons, Inc., New York City, produced the World Premiere of Heroes of the Fourth Turning in 2019
Heroes of the Fourth Turning was developed by The Cape Cod Theatre Project, Hal Brooks, Artistic Director
"Nothin"
Written by Townes Van Zandt
©1970, JTVZ Music (ASCAP), Katie Bell Music (ASCAP), Will Van Zandt Publishing (ASCAP)
______________________________________
Captured digitally as a site-specific production, created in a closed quarantine "bubble" at a private location in the Poconos, following strict health guidelines.
______________________________________
We acknowledge that our theatre is located on land that is not ours. We acknowledge that the Lenni Lenape people are the original people of this land and that they continue to be a vibrant community.
We acknowledge that we benefit from systems that are rooted in capital created and expanded by the free labor of Black people, in the form of chattel slavery and legal and cultural segregation. We stand in solidarity with Black people in fierce advocacy for equality and justice.​
______________________________________
THE CREATIVE TEAM
______________________________________
UNEXPECTED HERO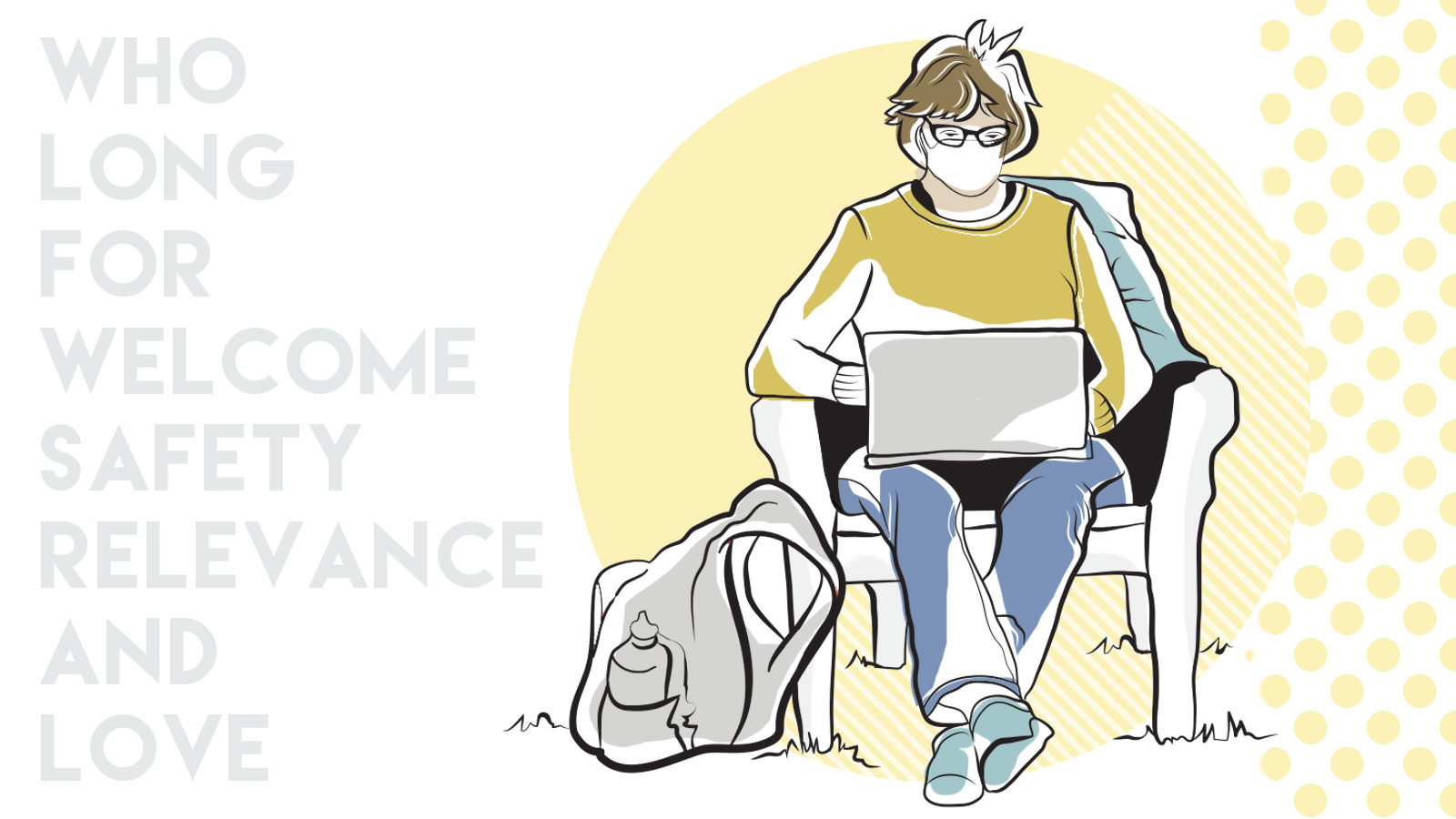 Mary Elizabeth Scallen—who goes by MB—serves as both performer and researcher for 'Heroes of the Fourth Turning.' In the midst of rehearsal, she penned the following in response to the play's characters and ideas.
In this beautifully written, compelling work
Playwright Will Arbery acts as
Poet
Investigator

Exorcist
Four young friends shaped by a strict Catholic college reunite after years in the secular world
But things have changed
As they wrestle with demons
Metaphoric and not
Arbery exposes the thoughts, beliefs, assumptions, and fears
On which fanatics and doubters rely
The whip-smart debate
Rivets
Inspires
And horrifies
But Arbery's most shocking move in the course of the play
A radical act
Surprise
Is to humanize American religious conservatives
_______________________________________________
Let's consider how polarization
Prompts each side to other the other
And stop their own ears
If I, as a leftist, engage with a right-winger's argument
I fear that I'm
Dignifying haters
Elevating lies
Polluting myself
Or simply wasting time better spent doing any small good
How can I listen when there's so much to protect?
I foresee
The tabernacle armoring my softest hidden hope
My good
Spattered with the spume of beasts
So heresy—no wonder—to acknowledge and receive
_______________________________________________
Arbery's play features crisp, smart writing
Fiery minds that snap at big ideas
Deep, mercurial characters who listen really listen to what they don't want to hear
It's a fugue for five voices, a crush
A thrilling rush of fast water
But for me, the remarkable part
Is the humanness of these conservative Catholics
They question and hope and fight like I do
And though I cannot agree neither can I deny
They are no more 'other' than I
They remind me that a true Church and a true Republic
Are made of people people people
Who long for
Welcome
Safety
Relevance
And love
Who seek homes for their bodies and homes for their souls
Don't we all yearn for a real home
Always?
_______________________________________________
Arbery's HEROES—the brazen opposition—
With searching hearts, hungry minds, and incendiary thoughts
Wander the road with the rest of us
Achingly real
Doing their best before darkness falls
To just come home
______________________________________
COMING SOON TO THE WILMA DIGITAL STAGE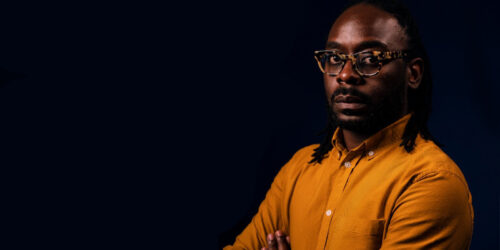 BY JAMES IJAMES
DIRECTED BY MORGAN GREEN
STREAMING EARLY 2021
The ghost of Juicy's dad haunts him and asks for revenge – on Juicy's uncle, who has now married his widowed mom. Sound familiar? Yes, but …
This contemporary adaption of Shakespeare's Hamlet, set on a pig farm in the American South, explores big issues (like toxic masculinity and cycles of violence) with a light touch. Fat Ham is the latest from award-winning playwright and Wilma Co-Artistic Director James Ijames (Kill Move Paradise).
LEARN MORE ABOUT FAT HAM
______________________________________
THANK YOU TO OUR DONORS
This list acknowledges donations of $100+ as of Dec. 1, 2020.
If your name has been omitted or misprinted, please accept our apologies and kindly notify us by contacting the Development Department at 215-893-9456 x108.
Donate Now
Honorary Producer ($10,000+)
Michael Finney and Gypsy Achong
Linda and David Glickstein
Peggy and Rich Greenawalt
David Haas
Gay and Don Kimelman
Harvey and Virginia Kimmel
The Lida Foundation
Tom Mahoney
Suzanne Roberts
John and Theresa Rollins
Mari and Peter Shaw
Ellen B. Solms
Jeralyn Svanda
David and Alissa U'Prichard
Ted and Stevie Wolf
Final Dress ($5,000-$9,999)
Wray and Michelle Broughton
Peter Benoliel and WIllo Carey
Claire D'Agostino, Esq.
Mark and Tobey Dichter
Herman and Helen Fala
Carole Haas Gravagno
Jane and Brad Hollingsworth
Ellen and Lee Johnston
Katherine Kelton
Eva and Michael Leeds
Cindy T. and Matt Lewis
David E. Loder
Don and Barbara Parman
Tim Sabol and Judd Flesch
Anne Vogelmann
Rehearsal ($1,000-$4,999)
David W. Anstice and Ana-Maria V. Zaugg
Val Arkoosh and Jeff Harbison
Robert M. Dever
Gretchen Tenny Hall and David Sa'adah
Medha Kapil
Andy and Valerie Kind-Rubin
Leslie Miller and Richard Worley Foundation
Lobro Associates
Dr. Joel and Mrs. Bobbie Porter
Vesna and Howard Sacks
Stanford-Coleman Fund
Evelyn G. Spritz
Jonathan and Judith Stein
Charles Thorne and Melissa Semmes-Thorne
Barbara Yaseen Tiffany Fund of the Philadelphia Foundation
Dr. R.J. Wallner
The June and Steve Wolfson Family Foundation
Stephen and Florence Zeller
Workshop ($750-$999)
Richard Lowe
Rachel Mohrmann
Quan Nguyen and Jessica Geyer
Ms. Carole Klein and Dr. Lawrence Spitz
Andrew Stone and Gene Bishop
Thomas and Jacqueline Zemaitis
Read Through ($500-$749)
Rich and Nancy Bevan
David and Ann Brownlee
CT Demetriou
Mndy and Jerry Goldberg
William and Joan Goldstein
Betty Gottlieb
Naomi Grabel and Neil Kutner
James Haskins and Michael Whistler
Ms. Christina Kind
David Lerman and Shelley Wallock
James and Eleanor McGillin
Justin Mott
Jerome Napson, in memory of Anne Richardson
Barbara Oldenhoff
David and Susan Rattner
Edward Rosenfeld
Patricia Saddier
John Schapiro and Harriet Dichter
Dianne Semingson
Valerie Smith
Bobby Towcimak
Mr. Richard H. and Dr. Barbara Woods
Casting ($250-$499)
Sarah D. Anton
Richard Apgar and Allen Black
David and Michele Blask
Mr. and Ms. Rob Buttel
Ping Cao
Joan and Jay Cohen
Nick and Ellie Cernansky
John and Fern Culhane
Ms. Kathryn K. Deans-Schaub, Esq.
Dr. Jeffrey Edelson
Gil Feinberg and Nadeen Van Tuyle
C.J. Fitts
Dan Gannon
Grent Groce and Donna Cordner
June Hament
Philip and Monika Hauser
Katherine Hayden and John Houle
Jim Heenehan and Carolyn Guss
Robert and Binnie Holum
David Howey
Michael J. Hozik and Margaret L. Rea
Melanye Finister and David Ingram
Daniel Kern and Nancy Boykin
Allan Langfield
Herbert and Sissie Lipton
Cirel and Howard Magen
Margaret and Bruce Mainland
Mrs. Susan F. Schiro
Gail and Holman Massey
Mr. Javier Mojica
Brian P. Moore
Patrick O'Bannon
Dr. Nancy Petersmeyer
Leonard Pratt
Drs. Michael and Unah Pro
Mr. Erik Rau
Gordon and Karen Rose
Dan and Barbara Rottenberg
Sharon and Irv Shapiro
Howard Spodek
Pat and Elaine Sweeney
Pat Risoli Toy
Carolyn L. Whitaker
Mr. Douglas Wright
Blanka Zizka
Script ($100-$249)
Elizabeth Beaird
Sheldon Joe Bell
Phyllis Berman and Arthur Waskow
Susan B. Sorenson
Fern Beschler
Libby Harwitz and Burton Blender
Mrs. Ellen Brodsky
David L. Buchbinder
Robert Carr
Ms. Emma Castrege
Karla Chin
Gail Coates
Tim and Cathy Conahan
Barbara Daneluzzi
Ms. Margaret W. Darby
Mr. Daniel Douglass
Jan Durbin
David Durham
Dr. Joel K. Edelstein and Ms. Elizabeth McKinstry
John Erickson and Harry Zaleznik
Judith S. Finkel, PhD
Alan Folsom and Kathryn Ruch
Ms. Kathleen A. Foster
Henry Fraimow and Jacqueline French
Bonnie Friedman
Miriam Galster
Andrew Gelber
Elizabeth H Gemmill
Joan Gmitter
Shelley Green and Michael Golden
Mr. Barry D. Groebel
Terry and Paul Guerin
Laurent Guy and Pamela Duke
Hallie Spencer Harmon
Mrs. Gail M. Harrity
Janis Hawes
Marion V. Heacock
Murph Henderson
Mr. Michael E. Hennessey
Ralph and Natalie Hirshorn
Diane Houslein
Mr. James Williams Ijames
Ms. Merilyn Jackson
Mr. Steve Kallaugher
Eleanor Kazdan and Gary King
Mr. Alan King
Ian Krantz
Allen J. Kuharski
Joe and Ginny Leonard
Dr. Ann M. Lesch
Lauren Lipton
Laurel D. Lorenz
Ms. Susan Love
Ms. Peggy MacGregor
Marilyn and Blake Marles
Barbara J. Marshall
Meghann Matwichuk
Julia Mayer and Barry Jacobs
Donna Mayforth
Ms. Donna L. McCoy
Brian McManus and Laurie Mazer
Margaret W. Meigs
Gina Marie Moore
Marta Nolan-Alley
Dixie O'Hare
Larry Pace
Anne C. Patterson
Paige Price
Anatol Radomy
Brian Ratcliffe
Dr. Kenneth A. Richman, MD
Michael Rissinger
Michael and Randi Rothmel
Kevin J. Russell
Arlene Schaller
Dr. Joseph Schaller
Lee and Linda Jean Schneider
Joann Seaver
Gary R. Segal
Christine J. Shamborsky
Ms. Winifred Shaw Hope
Claudia Pine-Simon and Morton J. Simon, Jr.
Dr. Jackson Smith
Christine Soutendijk
Ms. Joann Spause
Phil Straus and Margaret Harris
Ms. Charles S. Strickler, Jr.
Mr. and Mrs. Bertram Strieb
Daniel Szyld and Kathleen Ross
Michael P. Toner
Joseph Traub
Shira Turner
Frank Trotta
Dr. Frank Trommler
Joan VanAntwerp
Rachel Vassar
Dr. Beverly M. Vaughn
Leonard Weinberg and Fran Gallun
Bob Weinberg and Eleanor Wilner
Ms. Marlene Weinstein
Linsey Will
Pen to Paper ($25-99)
Julie and Carl Ackerman
A'lain Adams
Ms. C. Gloria Akers
Ronald and Katherine Anderson
Veronica Aplenc
Brian Ballard
Sonya Ball-Williams
Aaron Bauman and Leigh Goldenberg
Michael and Frances Baylson
Jill Beech
James Benner and Jane Huber
Kathy and Michael Beveridge
Howard Bilofsky and Margaret Shapiro
Paul Blore
David Breen and Cyndi Skripak
Oleg Brovender
Sandra L. Brown
Julia Burch
Mr. Paul Burgmayer
Donna Butchko
Kathleen Butts
Iain Campbell
Peter Cappelli and Virginia McKinnie
Timothy Carey
Daniel Casey
L. Chance
Arthur and Marcia Chernoff
Jano Cohen
Meegan E. Coll
James F. Conway
Ramon and Carol Cook
Sharon Corbin
Mr. and Mrs. Robert H. Craven Jr
Pam Dalton
Rita C. Dame
Margaret Danelski
Ms. Rachel DelConte
Ms. Janet Detwiler
Ms. Marsha Dowshen
Mrs. Lue W. Drummond
Robert and Rachel Duplessis
Charles and Jeanne Dyer
Eve and Jeff Edwards
Erin Elman
Richard Finch
Ms. M.J. Fine
Phyllis Fox
Ms. Anne Francis
Alan and Patti Friedman
Mrs. Elizabeth Galaznik
Dennis Gallagher
Kate Galvin
Dorothea Gamble
Linda Dubin Garfield
Julia R. Garlotte
Connie and Bill Georgov
Jim Gerhard
Mr. Kash Goins
Mr. and Mrs. Stephen Goldberg
Mrs. Kathleen Goldenberg
Ms. Michele Goldfarb
Diane Green
Mrs. Laura Greene
Dr. Laurie Greene
Jerry and Marian Haag
Dr. Karen S. Harkaway
Ms. Eileen J. Harrison
Bob Hedley and Harriet Power
Dan Hodge
Richard and Kerry Hogan
Scott Horvitz
Elizabeth Hudson and Carol Brownstein
Natalie Isser
Mr. David Jadico
Mr. Michael C. Jeruchim
Dr. Alyce Jordan
Andrew Kahan
Mr. Terry Kattleman
Stephen Kay, PhD
Mr. William A. Keough
Catherine Kernen
Ms. Cathy King
Carol Kirkwood
Robert and Barbara Kreider
Ms. Sherryl Kuhlman
Daniel Lee
Ms. Susan Levin
Mr. Howard Lewis
Dr. Joseph Lex
Lawrence Lindsey and Carla Puppin
Julia Loving
Marybeth Lynch
Mr. and Mrs. Joseph Manko
Ms. Jill Margraff
Mrs. Therese Jane Marmion
Carol Rosenfeld Massee
Terrilyn McCormick
Barbara McIntyre
Patricia McIntyre
Kellie Mecleary
Ms. Mary-Ellen Mess
David and Linda Mintzer
Dr. Mark Moore
Dr. Ana M. Negrón
Pamela Nelson
Patricia Ann Niblack
Katie Nocella
Ms. Joyce Nylund
Megan O'Donnell
Rebecca Ortenberg
Amy Ostroff
Marilyn Paolino
Maureen Parris
Vicki Pasternack
Laura Grace Pattillo, in memory of Wesley M. Pattillo Jr.
Dr. Steven J. Peitzman
Joseph and Louise Perna
Devin Petersen
Mr. and Mrs. Andrew A. Peterson
Patricia Piro
Mr Andrew William Powell
Stephen and Anita Ratcliffe
Peter and Diana Reed
Philip Reeves and Nancy Zeppa
Gloria Reisman
Dr. Rachel R. Reynolds
Michael A. Riccardi
Andrea and Erich Richter
Raymond D. Ricker
Jonathan and Diane Rogers
Talia Ron
Harriet Ruffin
Hector Ruiz
Ms. Diane S. Rurode
Dr. Vincent Sanguineti and Dr. Marion Frank
Mr. Christopher Scanlon
Ruth and Anthony Scavozzi
Lisa Semeraro
Edith Serio
Mr. Jesse Shafer
Mr. Joseph Shapiro
Mr. Nicholas Shellenberger
Ms. Deanna Shelton
Ms. Heather Simmons
Diane Slote
Josie Smith
Mr. Kobie Smith
Edward Speedling and Jane Lowe
Mr. Mark N. Steinberger
M.T. Stephens
Kathleen Stephenson
Erica Stern
Linda Stulz
Mr. Stephen A. Stumpf
Mrs. Susanne Sulby
Audrey Troutt and Thomas Patterson
Ms. Valetta
Stephanie Van Reigersberg
Mr. Edward Vojik
Mr. Billie E. Walker
Russell Walsh
Karen Walters
Stanley Ware
Elizabeth Way
Ms. Marie Weaver
George and Carol Weinbaum
Mr. Steve Westcott
Mary Wheeling
Ryan White
Doris Williams
Alan and Leni Windle
Mr. Richard Wright
Kham and Jessica Xapakdy
F. Gordon Yasinow
Young Friends of The Wilma Theater
Hilary Zankel
Ms. Christine Zeppenfeld
Marcia Zinkel
Michael Zuckerman
______________________________________
WILMA THEATER STAFF MEMBERS
Lead Artistic Director, 2020-21 Season: Yury Urnov
Co-Artistic Directors: James Ijames, Morgan Green, and Blanka Zizka
Managing Director: Leigh Goldenberg
Artistic
Producing Director: Kellie Mecleary
HotHouse Company: Ross Beschler, Taysha Marie Canales, Keith Conallen, Melanye Finister, Sarah Gliko, Suli Holum, Justin Jain, Anthony Martinez-Briggs, Jered McLenigan, Campbell O'Hare, Jaylene Clark Owens, Brandon Pierce, Steven Rishard, Brett Ashley Robinson, Matteo Scammell, Lindsay Smiling
Artistic and Education Associate: Briana Gause
Literary and Artistic Intern: Hanna Yurfest
Education
Education Director: Anne K. Holmes
Education Assistant: Rachel Beecher
Teaching Artists: Ezra Ali-Dow, Rachel Beecher, Jake Blouch, Taysha Marie Canales, Madeline Charne, Jess Conda, Elaina DiMonaco, Kirstie Floyd, Briana Gause, Nick Hatcher, Danielle Lenee Thomas, Donovan Lockett, Anthony Martinez-Briggs, Lee Minora, Rachel O'Hanlon-Rodriguez, Campbell O'Hare, Taj Rauch, Scott Sheppard, Arielle Silar, Devon Sinclair, Josh Totora, Sisi Wright
Portable Studio Program
Program Director: Lee Ann Etzold
Program Coordinator: Rachel O'Hanlon-Rodriguez
Portable Studio Artists: Patreshettarlini Adams, Ezra J. Ali-Dow, Nick Hatcher, Anthony Martinez-Briggs, Lillian Ransijn, Bethlehem Roberson
Development
Individual Giving Manager: Rachel Spause
Institutional Giving Manager: Alix Rosenfeld
Project Coordinator: Casey Berner
Marketing
Marketing Director: Bill D'Agostino
Marketing Associate: Alyssa Cole
Visual Communications Manager: Kristin Finger
Publicist: Bryan Buttler
Business/Administration
Business Manager: Lesley Katz
Associate Business Manager: Sisi Wright
Production
Production Manager: Chris Nelson
Associate Production and Facilities Manager: Chelsea Sanz
Resident Stage Manager: Patreshettarlini Adams
Technical Director: Matt Zumbo
Master Electrician: Michael Hamlet
Head Carpenter: Benjamin Henry
Box Office
Box Office Manager: James Specht
Assistant Box Office Manager: Sarah Blask
______________________________________
BOARD OF DIRECTORS
Officers
Wray Broughton, Chair
Katherine Kelton, Vice Chair
Clare D'Agostino, Secretary
Board Members
Daniel Berger
Mark S. Dichter, Former Chair
Herman C. Fala, Former Chair
Linda Glickstein
Jerry Goldberg
Peggy Greenawalt, Former Chair
Jeff Harbison, Former Chair
Jane Hollingsworth
Cindy Lewis
Lewis H. Johnston, Former Chair
David E. Loder, Former Chair
Thomas Mahoney
Donald F. Parman
John D. Rollins, Former Chair
Tim Sabol
Ellen B. Solms
A.E. (Ted) Wolf, Former Chair
Ex-Officio
Leigh Goldenberg
Morgan Green
James Ijames
Yury Urnov
Blanka Zizka
Emeritus
Harvey Kimmel
Sissie Lipton
James F. McGillin
Dianne Semingson
Mari Shaw,
Former Chair
Evelyn G. Spritz
David U'Prichard, Former Chair
Dr. R. J. Wallner
Jeanne P. Wrobleski
Wilma HotHouse Company
Wilma HotHouse is, at its heart, Wilma's investment in the artistic community of Philadelphia. It serves as the central vehicle to bring our work to audiences. Launched in 2016, Wilma HotHouse has become an incubator for artists, artistic exploration, learning, and practice; allowing us to dive more deeply into new projects and develop them over longer periods of time. The core group of actors performing on our stage are members of Wilma Hothouse.