THE WILMA THEATER PRESENTS
KISS
BY GUILLERMO CALDERÓN
DIRECTED BY FADI SKEIKER
On stage Jan. 31-Feb. 19, 2023
Streaming Feb. 20-March 5, 2023
| | |
| --- | --- |
| Ahmed/Martin | Justin Jain |
| Youssif/Daniel | Anthony Martinez-Briggs |
| Bana/Laura | Sarah Gliko |
| Hadeel/Andrea | Taysha Marie Canales |
| Interpreter | Steven Rishard |
| Woman | Lois Abdelmalek |
Assistant Director Zaina Yasmin Dana
Dramaturg Rayya El Zein
Stage Manager Patreshettarlini Adams
Assistant Stage Manager Chloe Kincade
Dialect Coach Fajer Al-Kaisi
Covid Safety Officer Elliot Greer
Set Designer Jian Jung
Lighting Designer Reza Behjat
Costume Designer LeVonne Lindsay
Assistant Costume Designer Rebecca Shepherd
Sound Designer and Composer Damien Figueras
Projection Designer Alan Price
Videographer Les Rivera
Technical Director Benny Henry
Crew Head Elliot Greer
Deck Hand Michael Battaglia
Carpenters Michael Battaglia, Elliot Greer, Ray Lee, Anna Ryabova,
Wardrobe Head Lily McClure
Head Sound Engineer Eddie Smith
Head Projection Engineer Colin Sass
Head Electricians Ben Levan, Michael Hamlet
Electricians Harbour Edney, Isabella Gill, Hope Lash, Myles Martin, Elijah Moore, Anna Ryabova, Anastassia Vertjanova
Head of Properties Kimitha Cashin
Live Audio Description Jihan Thomas
Open Captioning Christina Binder
The Actors and Resident Stage Manager employed in this production are members of Actors' Equity Association,
the Union of Professional Actors and Stage Managers in the United States.
Kiss is presented by arrangement with Concord Theatricals on behalf of Samuel French, Inc. www.concordtheatricals.com
Arabic translation of the dialog by Nathalie Khankan
Arabic translation of "Yama mweil el-hawa" by Hassan Awwad
Kiss was commissioned and originally produced by Düsseldorfer Schauspielhaus (Germany), directed by Guillermo Calderón.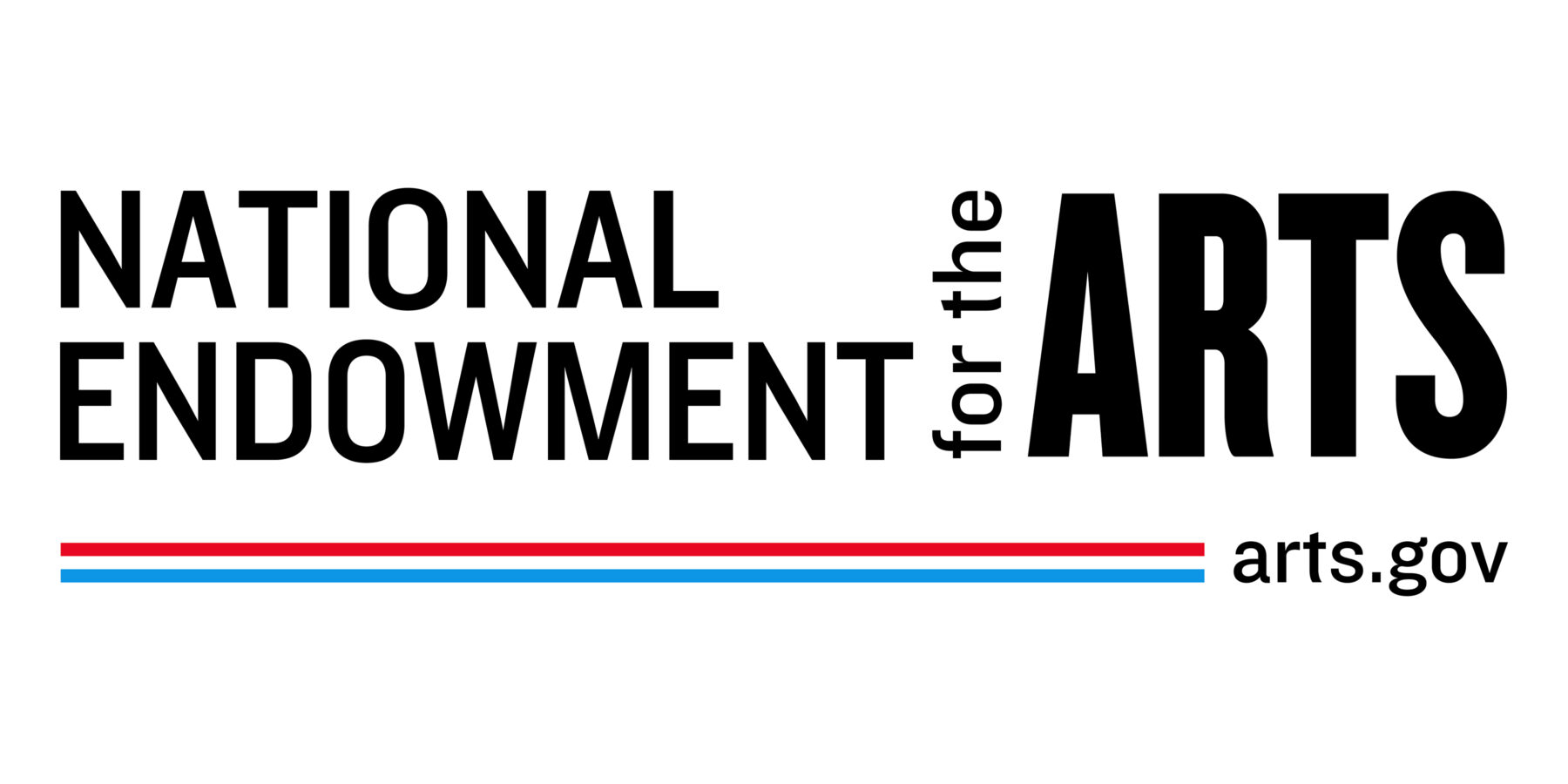 This project is supported in part by the National Endowment for the Arts. To find out more about how National Endowment for the Arts grants impact individuals and communities, visit www.arts.gov.
Season Honorary Producers
Val Arkoosh & Jeff Harbison • Mari & Peter Shaw • John & Theresa Rollins
Honorary Producers Circle
Tobey & Mark Dichter • Herman & Helen Fala • Linda & David Glickstein • Katherine Kelton & Troy Graham • Eva & Michael Leeds • Tom Mahoney • Don & Barbara Parman • Ted & Stevie Wolf
_______________________________________
WILMA THEATER LEADERSHIP
Lead Artistic Director, 2022-23 Season: Morgan Green
Co-Artistic Directors: James Ijames, Yury Urnov
Managing Director: Leigh Goldenberg
Artistic Director Emeritus: Blanka Zizka
_______________________________________
DIRECTOR'S NOTE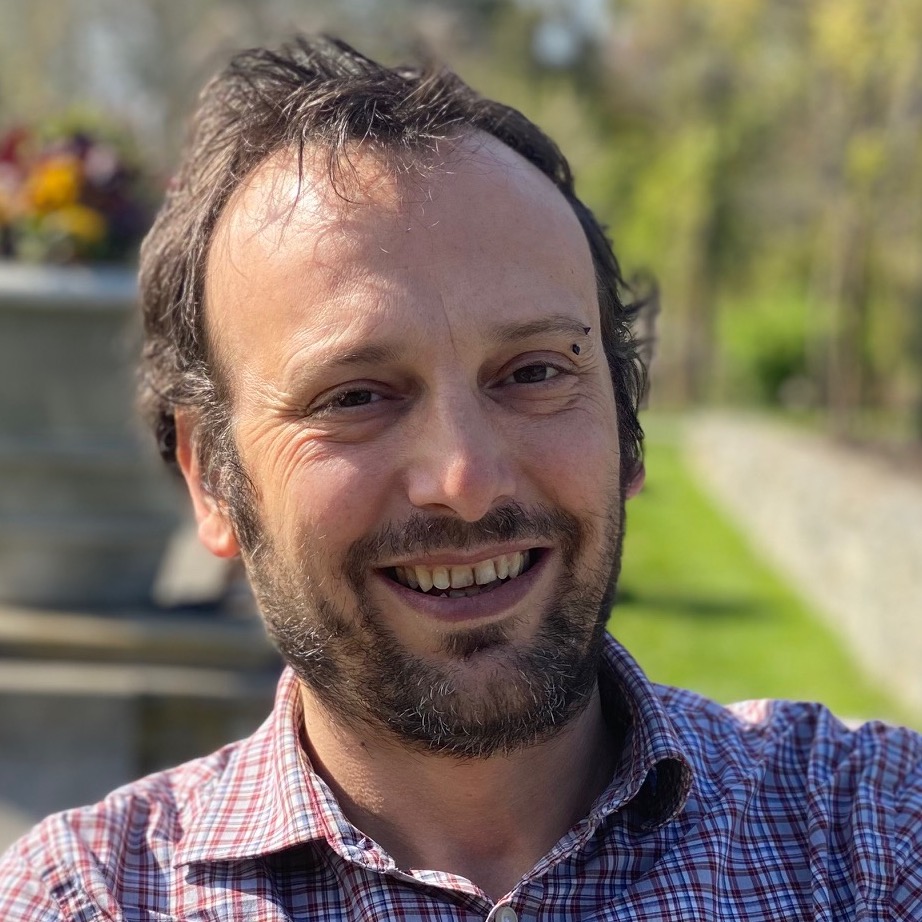 Producing a play that challenges our perception of the "Other" is a fierce task that can happen only on a stage like the Wilma's where bold ideas are presented, performed, and contested.
As a director and applied theatre practitioner, I am compelled to expose the hidden stories of marginalized people who live among us and to invite community members to reflect on their perceptions of these stories. Kiss, which is about a group of Western actors who are trying to stage a Syrian play, allows for both presentation of the marginalized and reflection on the Western gaze. In Kiss, the Western actors are consumed by their preconceived ideas about the Syrian Civil War while they are challenged at the same time to connect the dots and create a narrative about the real lives of the Syrian people. 
The play is of a particular interest for me because I am a Syrian immigrant, and my work in the past has focused on using theatre as a tool to address the social and emotional wellbeing of diasporic communities in general and Syrian refugees in particular. While I consider myself expert on the Syrian narrative in general, I am also an active citizen in the American community and I know exactly how troubled the American perception of Syrian stories can be. I believe that Kiss will trigger a necessary conversation about the Syrian Refugee Crisis and our responsibilities as committed artists to understand all refugee narratives in Philadelphia and beyond.
One of the benefits of working with the Wilma is their commitment to the community and willingness to engage Philadelphians and local organizations like HIAS Pennsylvania, The Nationalities Service Center, and Al-Bustan Seeds of Culture in these conversations. Our mutual goal is to broaden the conversation beyond Syrian trauma to include topics such as the politics of representation, marginalized identities in the public sphere, and relationship between The US and the Global South. I hope you will be as inspired as we are to engage in these discussions.
-Director Fadi Skeiker
_______________________________________
MEET THE CREATIVE TEAM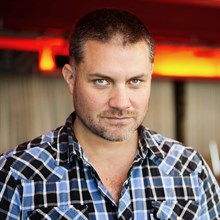 Guillermo Calderón (Playwright) is Chile's foremost contemporary theatre artist. His plays include Neva, Diciembre (December), Clase (Class), Villa, Discurso (Speech), Kiss and Goldrush. Calderón's productions have toured extensively through South America and Europe. Festival stops have included Buenos Aires International Theatre Festival, Chekhov Festival (Russia), Edinburgh Festival (Scotland), Festival d´Automne (France), Santiago A Mil (Chile), Seoul Performing Arts Festival (Korea), TeatroStageFest (NYC), TEATERFORMEN Festival (Germany), Wiener Festwochen (Austria), The Public Theater's Under the Radar Festival (NYC), and RADAR L.A. He has been commissioned by the Schauspiel Düsseldorf (Germany), the Royal Court Theater (England), Theater Basel (Switzerland), Foundation Santiago A Mil (Chile), Public Theater (New York), La Jolla Playhouse (San Diego) and others. He has co-written the screenplays Violeta (World Cinema Jury Prize for Drama at the 2012 Sundance Film Festival,the International Federation of Film Critics Prize for Best Film at the 2012 Guadalajara Mexican Film Festival), El Club, dir.: Pablo Larrain (Silver Bear at the Berlinale 2015, Golden Globe nominations "Best Foreign Film") and wrote the screenplay to Neruda, dir.: Pablo Larrain (Golden Globe nominations "Best Foreign Film"). He is currently writing and directing his first feature film. Calderón graduated with a degree in Arts specializing in Acting from the Universidad de Chile. He studied abroad graduating from the Dell'Arte School of Physical Theater in California, USA; and La Scuola Internazionale dell'Attore Comico, in Italy. He also has a Master of Liberal Arts, with a specialization in film, from the City University of New York.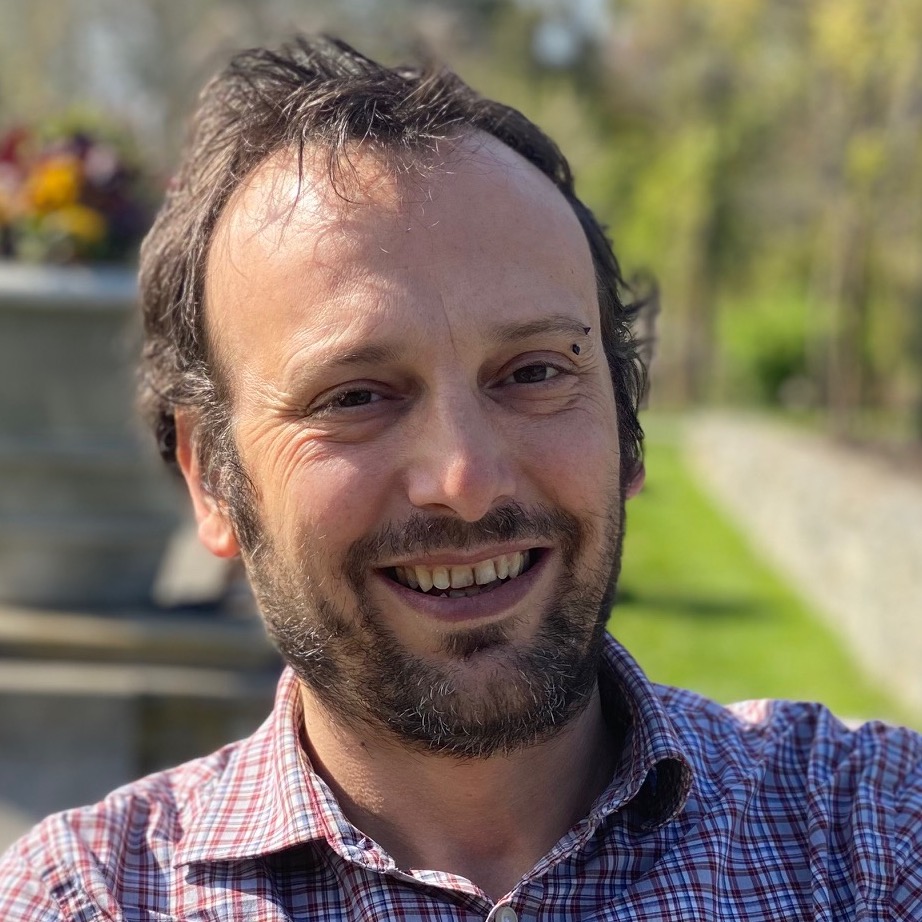 Fadi Skeiker (Director) is a Syrian theatre practitioner/scholar/educator based in Philadelphia, Pennsylvania where he is Associate Professor of Theatre at University of the Arts teaching directing, theatre collaboration, and script analysis. He holds a BA from The Higher Institute of Theatrical Arts in Damascus, Syria, an MA from Emerson College in Boston, Massachusetts, and a Ph.D. in from the University of Texas at Austin. His practical work includes more than a decade of applied theatre work with refugees and other marginalized communities in countries such as Jordan, Egypt, German, Portugal, and the U.S. Fadi's extensive applied theatre provided the context for his 2020 Routledge publication, Syrian Refugees, Applied Theatre, Workshop Facilitation, and Stories: While They Were Waiting. Prior to joining the UArts community, Fadi held faculty appointments at the University of Jordan in Jordan and University of Minho in Portugal and was a visiting researcher at Free University of Berlin in Germany. His recent directing credits include Rhinoceros by Eugène Ionesco and I Want a Country by Andreas Flourakis.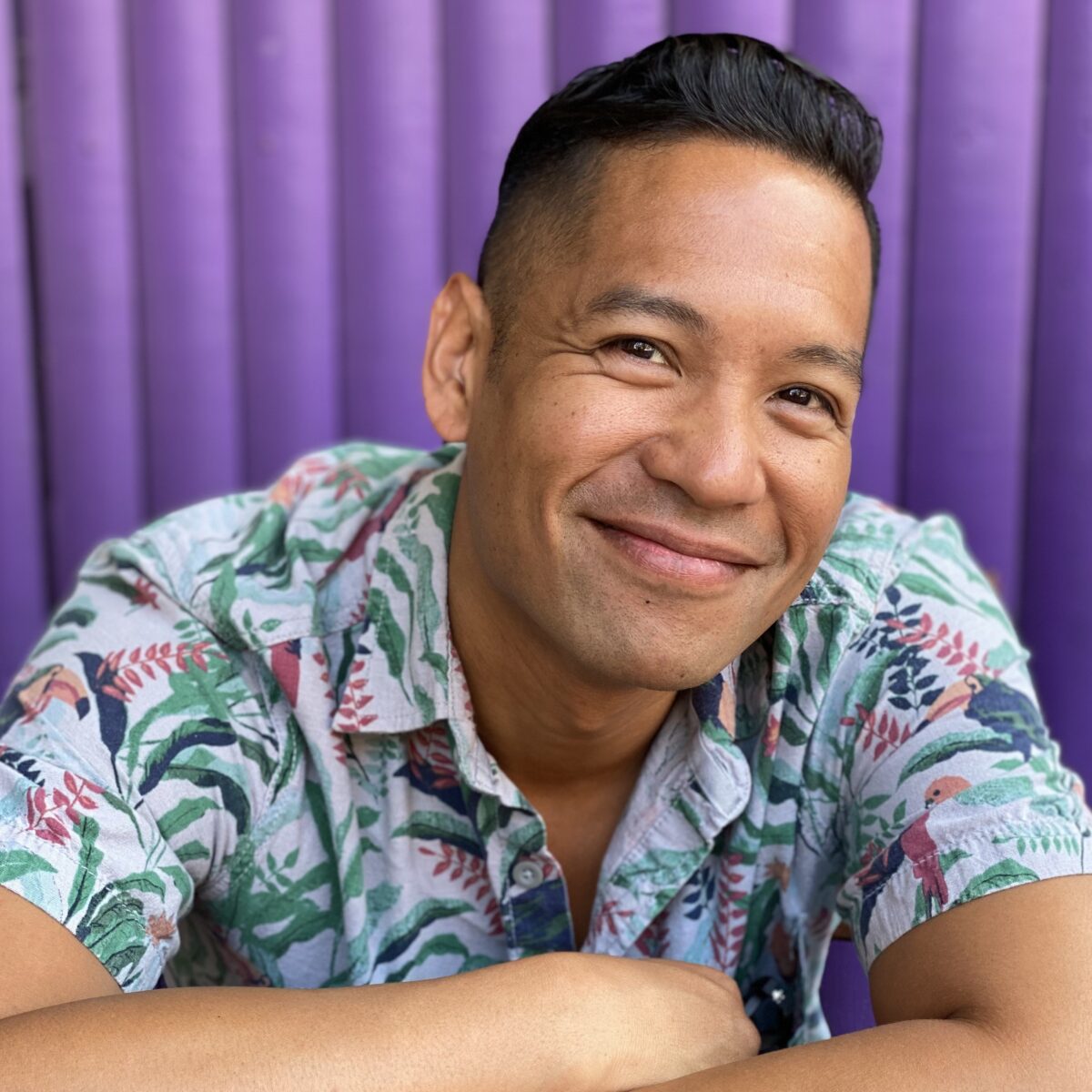 Justin Jain (Ahmed/Martin) is an Actor, Director, Educator, and Wilma HotHouse Company member, previously appearing in The Cherry Orchard, Minor Character, and Heroes of the Fourth Turning among many others at The Wilma. When not onstage, he's making new work with his Barrymore nominated alt-comedy theatre company, The Berserker Residents (www.berserkerresidents.com). Additionally, Mr. Jain has performed Off-Broadway and with many regional theaters including: 1812 Productions, Arden Theatre Company, InterAct, Lantern Theatre, Azuka, People's Light, FringeArts, Shakespeare in Clark Park, McCarter Theatre, Theatre Horizon, Passage Theatre, Milwaukee Rep, The Assembly in Edinburgh, ASU Gammage, and Ars Nova NYC, among others. Justin won the 2019 Barrymore for Outstanding Performance in a Play for his work in The Great Leap. He teaches Theatre at his alma mater, The University of the Arts. As a Director, Justin's recent credits include The Chinese Lady at InterAct Theatre, No Child… at The Arden, This is the Week That Is at 1812 productions, among many others. As a Dancer and Movement Coordinator / Choreographer, Justin has worked with choreographer David Gordon, Headlong Dance Theatre, The University of the Arts, 1812 Productions, among others. Justin hails from a dance background, later moving into theatre as an actor and is in constant pursuit of the actor's full expression of the body as a vehicle for transcendent storytelling. Recent performance credits include Alice In Wonderland: A Musical Panto at People's Light. Upcoming: The Play That Goes Wrong at 1812 Productions.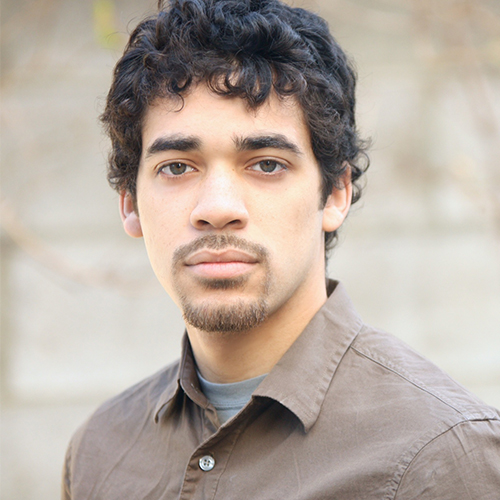 Anthony Martinez-Briggs (Youssif/Daniel, they/he) has a crush on fashionable sneakers, well cultivated herbs, and science fiction novels written by black femme authors. They are a Wilma HotHouse company member as well as a Bearded Ladies Associate Artist. They wear many hats including but not limited to: writing, teaching, facilitating, music making and overall theater artist type things. As a performer they work most frequently with their fellow HotHouse company members at the Wilma but have also had the pleasure of performing with Theatre Exile, Ninth Planet, Arden Theatre, Philadelphia Theatre Company, Long Wharf Theatre, Bearded Ladies Cabaret, and Applied Mechanics, among others. As a sound designer they have worked with several theaters in the region including Arden Theatre, The Wilma Theater, Theater Horizon, Passage Theatre, Azuka Theatre, Simpatico Theatre, Theatre Exile, Drexel University and the University of the Arts. They are also known as "Us": emcee and original member of the band ILL DOOTS, seen on theater stages throughout the Philly area as well as music venues across the country. Their song "Heartbeat" was the recipient of the 2021 Lennon Award for R&B, it is featured on their double album "The Mess/Age"; available everywhere. Follow @ILLDOOTS on all socials. They've received a few awards, accolades, nominations, and whatnot, but more importantly the LOVE received has remained a constant source of inspiration and gratitude. Much love to my family, ancestors, creator and especially, my wife, Tess.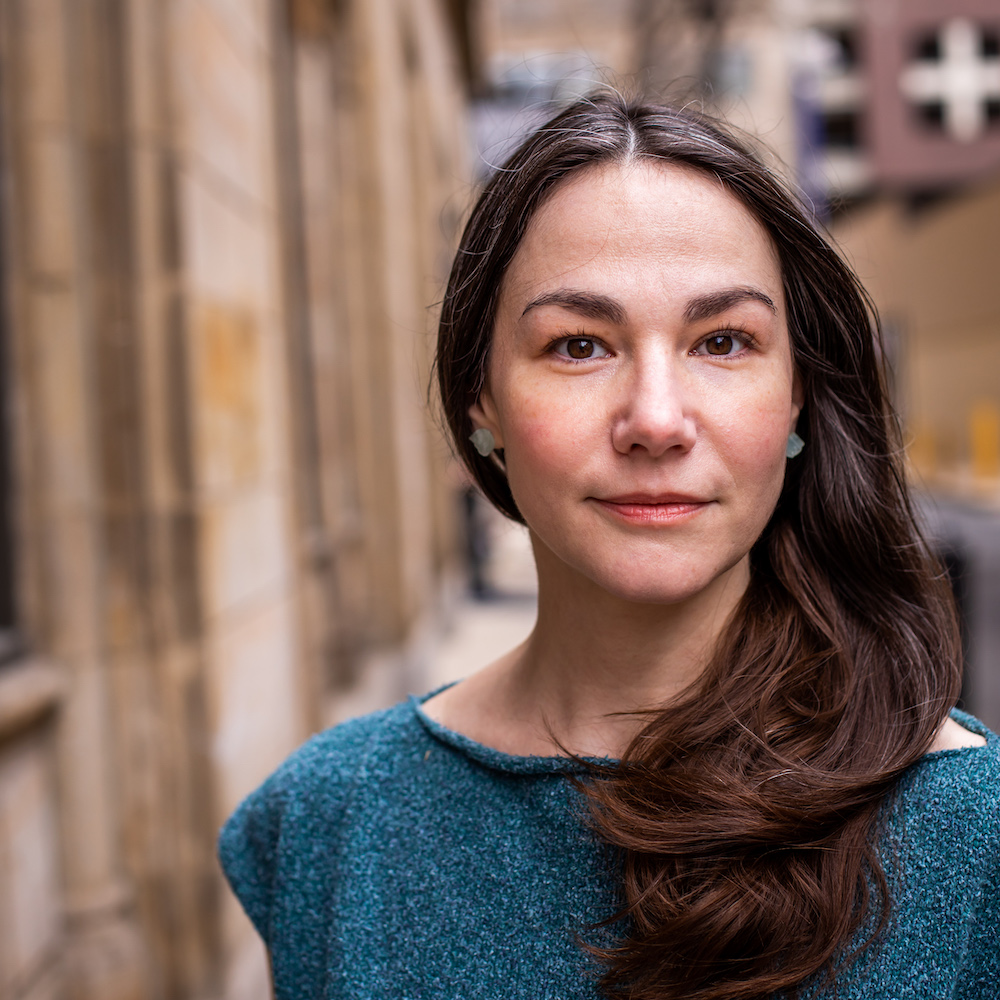 Sarah Gliko (Bana/Laura) is an actor/musician and founding member of the Wilma HotHouse Acting Company, where past productions include: The Cherry Orchard, Minor Character, Heroes of the Fourth Turning (Drama League Award Nomination-Outstanding Digital Theatre), Describe the Night, Mr. Burns: A Post-Electric Play,Blood Wedding, Constellations (Barrymore Nomination-Lead Performance), When The Rain Stops Falling (Barrymore Award-Ensemble), the U.S. premiere of Tom Stoppard's The Hard Problem, and the world premiere of Paula Vogel's Don Juan Comes Home from Iraq. Other recent credits include: Greenbrier Valley Theatre's Mountain Home Christmas, TOWN at Theatre Horizon, Delaware Theatre Company's all female A Christmas Carol, alongside Bebe Neuwirth in A Small Fire and The Bridges of Madison County (Barrymore Award-Lead Performance), both at Philadelphia Theatre Co. She has also worked locally with Arden Theatre Co., Act II Playhouse, Azuka Theatre, Bearded Ladies Cabaret, Inis Nua Theatre, Lantern Theater Co., Montgomery Theatre and The Walnut St Theatre. She is the grateful recipient of a 2019 Independence Foundation Fellowship Award.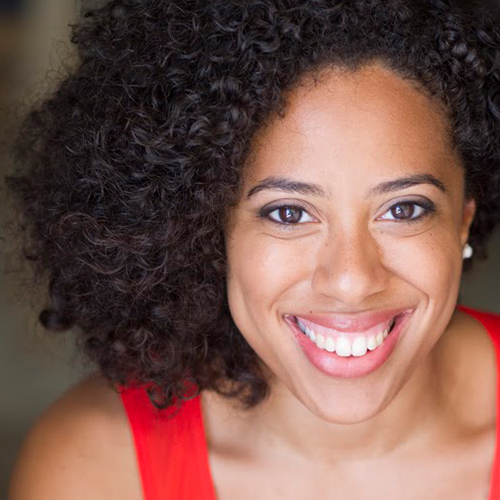 Taysha Marie Canales (Hadeel/Andrea) is a Philadelphia-based actor and voice artist. Regional credits: Much Ado About Nothing (Pennsylvania Shakespeare Festival); Fat Ham (2021 filmed World Premiere), Dance Nation, There, Dionysus Was Such A Nice Man, Romeo and Juliet, Passage, Passing Strange, Blood Wedding, When the Rain Stops Falling, An Octoroon, The Hard Problem (Wilma Theater); A Streetcar Named Desire, NO CHILD…(2021 Filmed Production), A Midsummer Night's Dream, La Bête, The Jungle Book, Wayside Stories From Wayside School (Arden Theatre); Shakespeare In Love, All My Sons, A Single Shard (People's Light). Taysha is the 2018 F. Otto Haas Emerging Philadelphia Theater Artist Recipient and a two-time Barrymore Award nominee. She is a founding member of the Wilma Theater's resident acting company, the HotHouse. BFA in Acting from Arcadia University. www.tayshamariecanales.com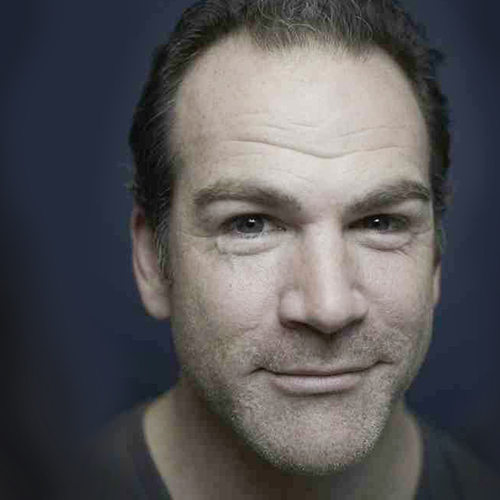 Steven Rishard (Interpreter) is a multidisciplinary artist and has spent over 20 years as a professional actor working in stage, television and film. His early professional work began in Chicago and eventually migrated to NYC, where he moonlighted in the modern dance world and began to explore visual arts as well. Here in Philadelpia he became a HotHouse member in 2014. He was last scene at the Wilma in Describe the Night as Nikolai Yezhov. Besides his work on the Wilma stage, other work in Philadelphia includes roles in: Boycott Esther and The Arsonists, both at Azuka Theatre; Cabaret, and Doll's House 2, at Arden Theatre; Straight White Men at Interact Theatre; The Few at Theatre Horizon; and Detroit at Philadelphia Theatre Company. His New York credits include; The Bacchae for The Public Theater's Shakespeare in the Park, In the Penal Colony at Classic Stage Company (both directed by JoAnne Akalaitis with original music by Phillip Glass). Luz at LA Mama Theatre, and with Divison 13 Productions; Cascando, and Journeys Among the Dead at H.E.R.E Art Space, Act Without Words 1 at the Brooklyn Can Factory. Other Regional credits include; Quartet, Gross Indecency, and Life's A Dream with the Court Theatre in Chicago, The Rainmaker at Triad Stage, and The Beautiful Dark at Premiere Stages. Besides multiple projects with Akalaitis, he has worked with Gary Griffin, Maria Mileaf, Lazlo Marton, and Joanna Settle. As a modern dancer Steven performed at PS122 and the Whitney Museum of Art, and worked with choreographers David Neumann, Stacy Dawson Stearns, and Katie Workum. Television credits include: Law & Order, Treme, Law & Order: SVU, Kings, and The Americans. Film: Shelter (6 Souls), Joy D.Vee, and Hal Hartley's Meanwhile. As a visual artist Steven has had his work shown with HotBed gallery and Goldilocks gallery here in Philadelphia. His work can be seen at StevenRishardArt.com and on Instagram @srishard.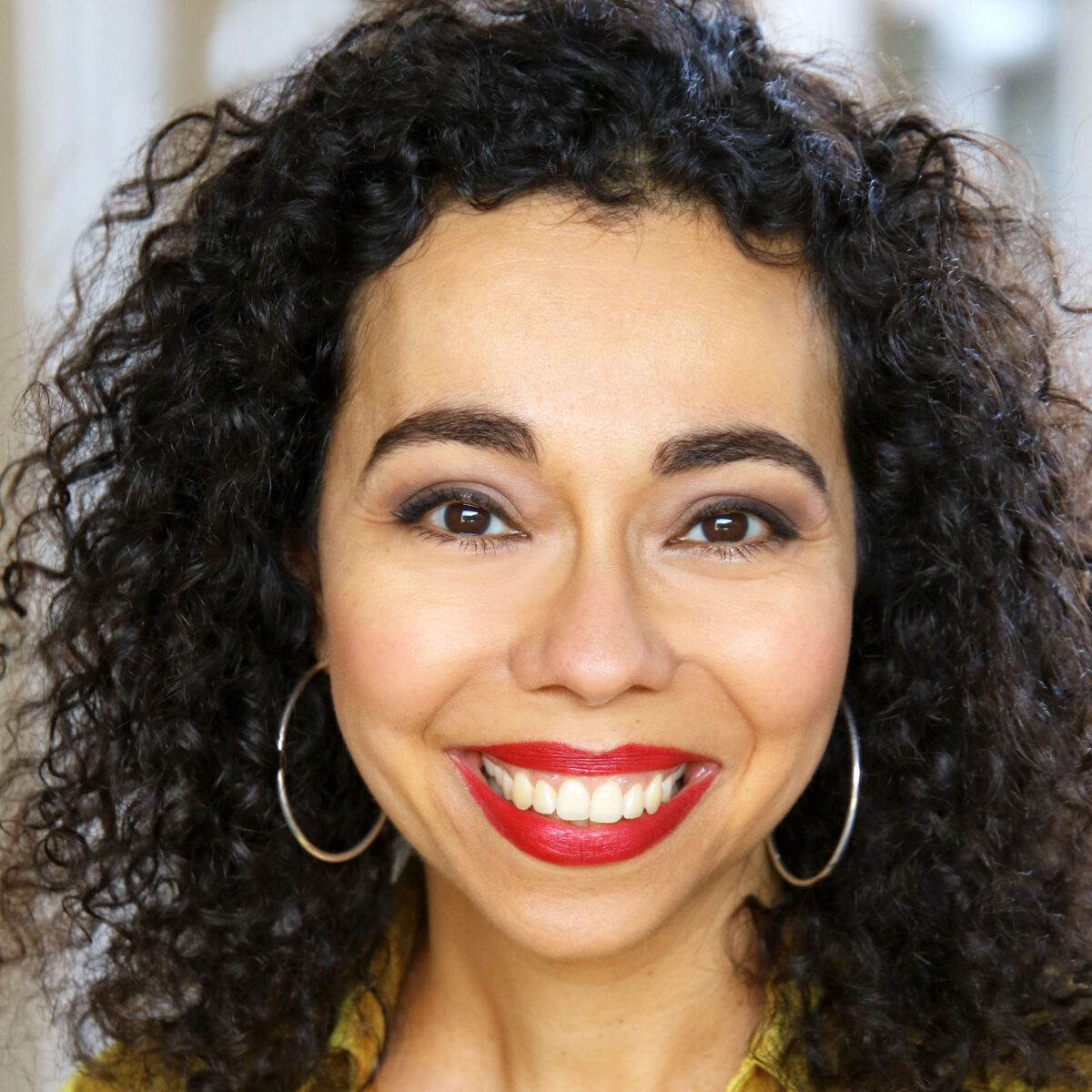 Lois "Lo" Abdelmalek (Woman) is an actor, singer, director/producer, voice artist, and award-winning photographer. Most recently, she was in the world premiere of 400 Barrels of Wine (Theatre Ariel & Theatre Company of Jerusalem) in Israel. Lo has an MFA in Performance and African American Theatre Certificate from the University of Louisville. Lo was part of the US premieres of The Syrian Monologues and Women Behind Bars. She has also performed with Actors Theatre of Louisville, Theatre [502], The Show Must Go Online, and Notre Dame Shakespeare Festival. Since moving to Philadelphia, she has worked with Philadelphia Artists' Collective, Theater Unspeakable, Theatre Ariel, Hedgerow Theatre, Beacon Theatre Productions, and Delaware Shakespeare, among others. She spent the last three years as the Director/Chair of Theatre and Assistant Professor at Eastern University where she created their first ever Theatre Major and Musical Theatre Concentration. She also created their first diversity focused courses as well as developed anti-racist policy for the department and led diversity training workshops for the entire faculty. As an artist-activist, Lo created and directed Umuryango: Rwandan Stories which was a staged reading and photography exhibit that honored the lives of the street children she met in Rwanda.
Patreshettarlini (Pat) Adams (Stage Manager) is the resident Stage Manager at the Wilma. She has been with the organization since the theater opened in its new home on the Avenue of the Arts in 1996. She is now a 30-year, card-carrying member of Actors' Equity! This season (2022-23) is her 27th at the Wilma! Thanks be to God for His continued Blessings. Pat's career encompasses work on over 100 productions, including the Crossroads Theatre Company, New Brunswick, NJ; Freedom Theatre, Philadelphia, PA; New Victory Theater, NYC; Ford's Theater, Washington, DC; The National Black Theater Festival, Winston-Salem, NC; The National Black Arts Festival, Atlanta, GA.; the Standard Bank National Arts Festival, Grahamstown, South Africa; and, of course, The Wilma! She has also traveled internationally with acclaimed dance company, Noche Flamenca! Pat is proud to serve as a Board Member for Theatre Philadelphia; Lay-Leader and a Christ-Servant Minister of the Trustee Board for Emmanuel UMC; a lifetime member of the Stage Manager's Association, Board member for the Stage Manager's Association Foundation and Board Member-at-Large for the National Theatre Conference. She is the recipient of the Bonaly Recognition for Stage Management (2017); an inaugural honoree in 2018 from her alma mater (IUP), with its Alumni Award of Distinction/College of Fine Arts; and a 2020 recipient of the Del Hughes Award for Lifetime Achievement in the Art of Stage Management. And thank you to my crazy family — blood and chosen, for Love and Faith.
Zaina Yasmin Dana (Asst. Director, she/her) is a Palestinian-American director based in Philadelphia and a recent graduate of Swarthmore College. Before working on Kiss, she had the pleasure of developing R3TURN: A Palestinian Pop-Punk Musical at Swarthmore College. She is the Associate Producer with Suli Holum / The Work, a theatre company/incubator for new, exciting performance work in Philadelphia as well as the Resident Director for Eat Purple Theater Co. In the past, she's worked with Pig Iron Theater Company on their remount of LOVE UNPUNISHED and had her original piece Why Are You Killing Yourself, produced as a companion to the revival. Coming up soon, she will be working with Artistic Director Seth Rozin to direct American Fast at InterAct as well as directing Fit For A Queen by Betty Shamieh at the Ira Brind School of Theater Arts at the University of the Arts. For her day job, she is the Development Associate at UNRWA USA, the UN agency dedicated to raising funds for Palestine refugees.
Rayya El Zein (Dramaturg) holds a PhD in Theatre and Performance from the Graduate Center, CUNY (2016). Her research has focused on politics and popular culture in the Arabic-speaking world. She has published, taught courses, and mentored students exploring Arab media and politics; Middle Eastern theatre, performance, and ritual; and various aspects of globalization, interculturalism, and popular music. More about her work here: www.rayyaelzein.com
Fajer Al-Kaisi (Dialect Coach) is an actor for the stage and screen as well as a VO artist/narrator/podcaster/content creator. Most recent credits include Jellystone (HBO max) the Report (Amazon) future man (Hulu) blood and treasure (Cbs) Madam Secretary (Cbs) Billy Lynn's long halftime walk (Paramount) and many more, including 30 rock, nurse Jackie, the good wife, delocated, et Al. Fajer's audiobook work can be heard across multiple publishers and previous dialect coaching credits include Bengal Tiger at the Baghdad Zoo (Broadway) Madam Secretary (CBS), Billions, (NBC), The Equalizer (CBS), and Aftermath at Nytw (Off-Broadway and tour).
Jian Jung (Set Designer) is a New York based set designer. While her productions range from classic masterpieces to new plays, her design always focuses on innovative delivery of the piece, provoking audience's expectations. Jung's work has been acclaimed as 'innovative', 'inventive', 'genius' and 'spectacular' by major press such as The New York Times, LA Times, and Time Out. Jung recently designed The Nosebleed at Lincoln Center Claire Tow Theater, Ocean Filibuster at ART (Boston), and The Day You Begin at Kennedy Center (DC). Her theater work has been in many NYC theaters including Classic Stage Company, ART/NY, HERE, The Wild Project, The Kitchen, Bushwick Starr, The Flea, Abrons Arts Center, Theater Row, Soho Rep, Target Margin, and Mabou Mines. Her international work has been in Venezuela, Cuba, Puerto Rico, and Korea. Her opera and musical work have been in Bard Fisher Center, Juilliard School, Wolf Trap Opera (VA), Long Beach Opera (CA), and Huntington Theater (Boston). Jung received Edith Lutyens & Norman Bel Geddes Design Enhancement Award for Aya Ogawa's Ludic Proxy, and was nominated for Henry Hewes Design Award for Haruna Lee's Suicide Forest. Her design in Venezuela was presented in Prague Quadrennial 2015. Jung received an MFA in Theater Design from New York University, and an MFA in Environmental Design from Ewha Women's University in Korea, where she was born and grew up. She teaches at NYU Tisch Design and Sarah Lawrence College. For more information, please visit www.jianjung.com.
Reza Behjat (Lighting Designer) is a freelance visual storyteller and lighting designer based in NYC. He began his career in Iran – where he worked with some prominent directors for several years. Besides more than 30 productions he designed in his home country, his works have been shown in Off-Broadway and regional theaters across the United States such as Audible, Atlantic Theater, Playwrights Horizons, The Public Theater, The Guthrie Theater, Actors Theater of Louisville, Hudson Valley Shakespeare Festival, PlayMakers Rep, Alabama Shakespeare, etc. Off-Broadway: Good Enemy (Audible), Wish You Were Here (Playwrights Horizons), The Vagrant Trilogy, Out of Time (Public Theater), English (Atlantic Theater), P.S. (Ars Nova), Henry VI (NAATCO), Hamlet (Waterwell), and etc. Opera: French Double Bill (Manhattan School of Music), Ritual of Breath (Dartmouth College, Stanford Live), Gianni Schicchi / Buoso's Ghost (Michigan Opera), Scenes of Opera (Manhattan School of Music). Awards: Knight of Illumination Award for Nina Simone: Four Women. Drama Desk Awards and multiple Henry Hews Design Awards.
LeVonne Lindsay (Costume Designer) is a costume designer based in her hometown of Philadelphia. She has a BS in fashion design from Philadelphia University and an MFA in costume design from the University of Maryland, College Park. Academic positions held at the University of the Arts, James Madison University, and Valdosta State University. Recipient of the Allen Lee Hughes Fellowship at Arena Stage 2001-2003 and Resident Designer for the African Continuum Theatre in Washington, DC, 2002-2004. Notable credits in addition to her designs for Kill, Move, Paradise at the Wilma include work at the Arden Theatre, The Walnut St. Theater, the Philadelphia Theatre Company, Pig Iron Theatre, Theater Horizon, and the world premiere of Time Is On Our Side at Simpatico Theater written by R. Eric Thomas. Regional Theater credits include Hangar Theatre, Virginia Stage Company, Indiana Repertory Theater, The Everyman Theater, Pennsylvania Shakespeare Theater, Trinity Repertory Theater, and Indiana Repertory Theater.
Damien Figueras (Sound Designer and Composer) is a Cuban-American sound designer and music director based in Philadelphia. He is a two-time Barrymore nominee for his work on Moth at Azuka Theatre and Antihero at Tribe of Fools. Other credits include: Party Face (Off-Broadway, NY City Center), A Hit Dog Will Holler (Azuka Theatre), Athena (Theatre Horizon), The OK Trenton Project (Passage Theatre), We Can't Wait (Tiny Dynamite), The Cake (Lake Dillon Theatre Company), Beehive (Walnut Street Theatre). Damien is the Production Manager for Wolf Performing Arts Center and the Resident Sound and Video Designer at Arcadia University. He is a proud member of USA829. As always, he would like to dedicate his work to the memory of his mother. DFigueras.com
Alan Price (Projection Designer) is director of the Center for Immersive Media at University of the Arts. He creates networked virtual environments and real-time animation for interactive art, games and performance, and is a recipient of an international MUSE award for technology in museum exhibits and a Prix Ars Electronica award in interactive art.
Leslie Rivera (Videographer): Stories, entertainment, movie magic and the search for truth. Those are the things that drive Puerto Rico born writer/director Leslie Rivera to create uniquely entertaining narratives. For Les, each project is an opportunity to push his chosen art form further, to explore the human condition and to leave a mark on the fabric of the world. A winner of the Philadelphia Film Festival's Philly Pitch and a Sundance Screenwriter's Lab semi-finalist, Les has made myriad short films and documentaries. He is an avid educator of low budget filmmaking techniques, believing it is through hard work, mistakes, repetition, failures and self reflection that a filmmaker learns and gets better at their craft. He has taught multiple master workshops for various organizations including the Philadelphia Latino Film Festival. His youtube channel, Blatino Cineninja, is full of video tutorials that teach movie magic. It is there that Les developed and produced his award winning feature debut "Papi Ramirez vs Giant Scorpions", which was shot in a rental storage unit using green-screen, miniature props and sets, and stock footage to create a quirky, campy, retro cinematic look for an entertaining story about the lengths a soon-to-be-father will go for his child.
_______________________________________
COMING SOON TO THE WILMA STAGE
BY NATHAN ALAN DAVIS
DIRECTED BY MORGAN GREEN
APRIL 11-30, 2023
This new play, set in the near future, centers on an idealistic family … and the goose that just came with the house.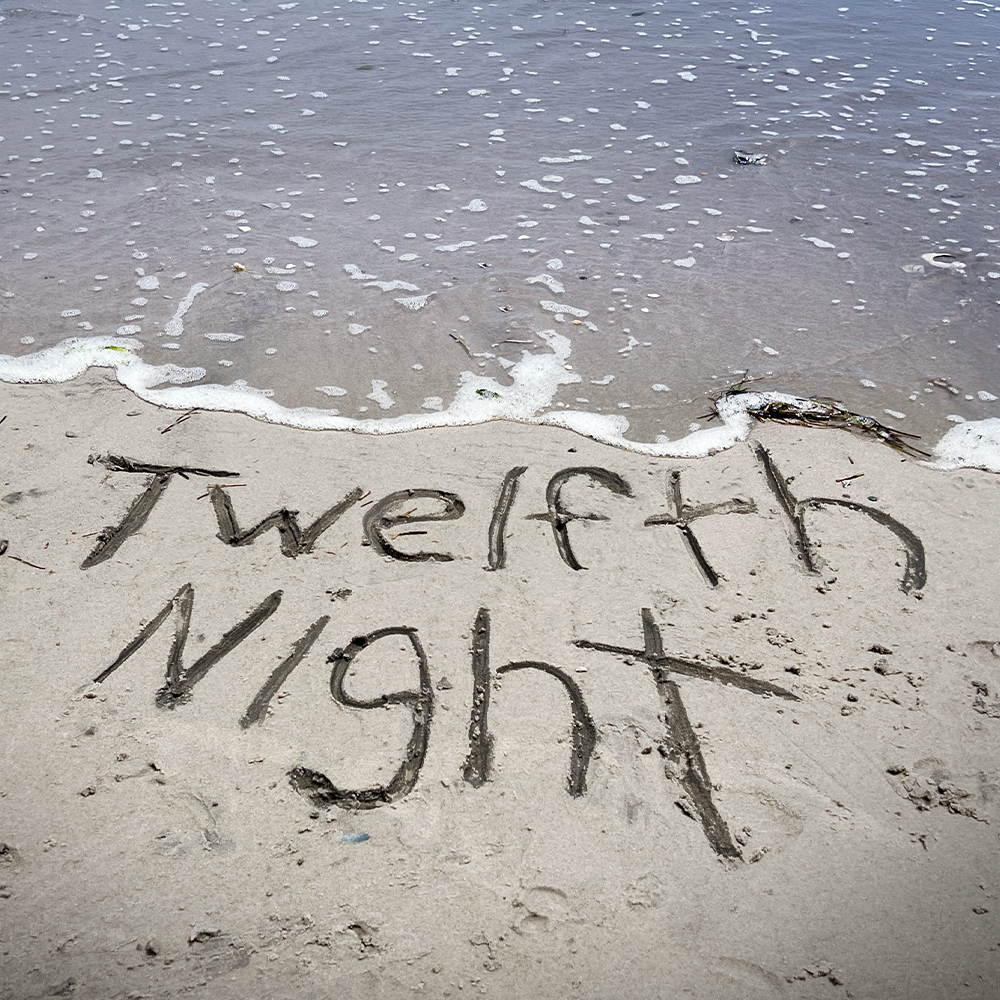 BY WILLIAM SHAKESPEARE
DIRECTED BY YURY URNOV
JUNE 6-25, 2023
The Wilma boldly reimagines Shakespeare's beloved romantic comedy about twins separated by a shipwreck. Set on a beach, the story is about getting to the other side of grief, and moving towards reunion and resolution.
_______________________________________
WILMA THEATER ORGANIZATIONAL VALUES
Curiosity: A willing, playful, open-minded approach to each encounter, each person, our work and ourselves with an inquisitive imagination about what may emerge.
Courage: A desire to approach our work with boldness and openness, despite fear.
Care: Thoughtfully considering the needs and wants of others with empathy.
Rigor: Fostering an environment in which we individually and collectively continue to learn, practice, and deepen our craft.
Joy: Actively creating the conditions for presence, pleasure, and vitality.
Collaboration: A mode of working towards a common goal dependent on trust, respect, active listening, and mutual support; in which the ideas and experiences of all participants inform the outcome.
Liberation: Inclusivity and equity in our work, ensuring a dynamic and productive environment in which everyone is empowered, heard, and valued.
_______________________________________
WILMA EDUCATION AND PORTABLE STUDIO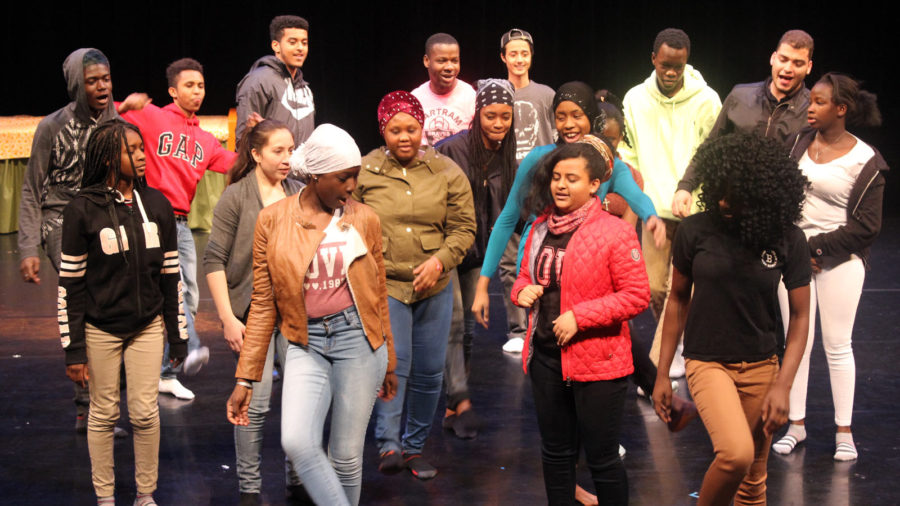 WILMA EDUCATION
Wilma Education supports the larger Wilma mission by striving to cultivate the artists and audiences of tomorrow through meaningful engagement with the art today. Whether through interactive pre-show workshops with cast members, backstage tours with our production team, or classroom residencies with Wilma company members and teaching artists in which students develop their own theatrical responses to Wilma productions, we invite students into the conversations around our work at the deepest levels. By encouraging students to reflect on the complexities of contemporary life today, we nurture the audiences, innovators and global citizens of tomorrow.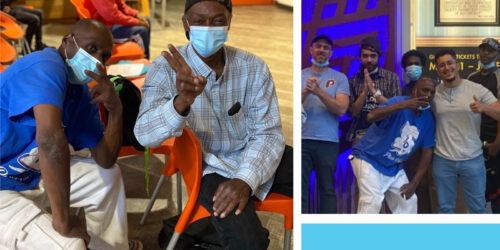 PORTABLE STUDIO
The Wilma Theater's Portable Studio offers FREE and FUN theater classes for adults who want to meet new people and inspire each other by seeing a show and collaborating creatively together. Classes are led by professional artists and take place in public spaces all over the city. No previous experience is required but the Portable Studio has become a creative home to much of Philadelphia's hidden talent. Many Portable Studios are offered virtually and in-person. We are expanding in-person programming as it is safe to do so, and we are so excited to welcome you!
_______________________________________

The Actors and Stage Managers employed in this production are members of Actors' Equity Association, the Union of Professional Actors and Stage Managers in the United States
This theater operates under an agreement between the League of Resident Theatres and Actors' Equity Association, the Union of Professional Actors and Stage Managers in the United States.

The scenic, costume, lighting and sound designers in LORT Theatres are represented by United Scenic Artists, Local USA-829 of the IATSE.
The Wilma Theater is a member of the following organizations: Avenue of the Arts, Greater Philadelphia Cultural Alliance, League of Resident Theatres, Midtown Village Merchants Association, Professional Non-Profit Theater Coalition, and Theatre Communications Group.
_______________________________________
THANK YOU TO OUR DONORS
If your name has been omitted or misprinted, please accept our apologies and kindly notify us by contacting the Development Department at 215-893-9456 x108.
Thanks to all of our individual donors, whose support has meant so much over the past year
Donors $15,000 or more
Val Arkoosh & Jeff Harbison • Daniel Berger, Esq. • Linda & David Glickstein • Gay & Don Kimelman • John & Theresa Rollins
Donors $10,000-$14,999
Peter A. Benoliel & Willo Carey • Tobey & Mark Dichter • Herman & Helen Fala • Katherine Kelton & Troy Graham • Tom Mahoney • Mari & Peter Shaw • Ted & Stevie Wolf
Donors $5,000-$9,999
Wray & Michelle Broughton • Robert T. Foley • Peggy & Rich Greenawalt • Edward & Susan Hoffman • Jane & Brad Hollingsworth • Matthew & Cindy Lewis • Don & Barbara Parman • Tim Sabol & Judd Flesch • Sharon & Irv Shapiro • Ellen B. Solms
Donors $2,500-$4,999
Jerry & Mindy Goldberg • Carly Hall • James Ijames & Joel Witter • June & Steve Wolfson Family Foundation • Chrissy Kind • Jonathan & Judith Stein • Dr. R. J. Wallner
Donors $1000-2499
Anonymous • James Betts & Grace Kessler Betts • John & Fern Culhane • Robert M. Dever • Shannon & Ted Farmer • William & Joan Goldstein • James Haskins & Michael Whistler • The Haley Foundation • Dr. & Mrs. Manuel Jain • Jennifer Knisbell • Janice Madden • Megan & Lou Minella • Vesna & Howard Sacks • Evelyn G. Spritz • Gene Bishop & Andrew Stone • Lansie Sylvia & Andrew Panebianco • Geraldine Wang • Florence & Stephen Zeller
Donors $500-$999
Vijaya & Siv Anantuni • Benevity Community Impact Fund • Pauline A. Candaux • John & EvelynClark • Michelle & Rob Craven • John Detre & Wendy Beetlestone Household • Harriet Dichter • Melanie Dubin • Raymond Giuffrida • Eduardo Glandt & George Ritchie • Seth Goldenberg • Glenn Holsten • Melanye Finister & David Ingram • Pauline Candaux & Sol Katz • David E. Loder • James & Eleanor McGillin • Quan Nguyen & Jessica Geyer • Leonard Pratt • Rachel R Reynolds • Simon Richter • Patricia Saddier • Harriet Dichter & John Schapiro • Valerie A. Smith • Bobby Towcimak • Tom & Jackie Zemaitis • Blanka Zizka
Donors $250-$499
Anonymous • Kevin & Anne Brady • Ann & David Brownlee • Michael P. Buckley • Nick & Ellie Cernansky • James Colberg & Kathleen Stephenson • Karen Davis • Robert & Rachel DuPlessis • Dan Gannon • Amanda Spann • Philip & Monika Hauser • Michael J Hozik & Margaret L Rea • Wallace F. Hussong • David Lerman & Shelley Wallock • Cirel & Howard Magen • Marilyn & Blake Marles • Jean McCray • Jack & Dot McElwee • Gary & Robin Risler • Mauricio Rivera • Claire Rocco • Gordon & Karen Rose • Dan & Barbara Rottenberg • Winifred Shaw Hope • Amanda Spann • Kathleen Stephenson • Gaynor Strickler • Daniel Szyld & Kathleen Ross • Carol & Robert Walport • Bob Weinberg & Eleanor Wilner • Marlene Weinstein
Donors $100-$249
Anonymous (2) • Dave & Nadean Anderson • Cecily M Banks • Paul Barnes • Gary Bauman • Rodd Bender & Cari Feiler Bender • Fern Beschler • Jessica Betts • Carlo Beuf • David & Michele Blask • David Bromley & Emily Crane • Russell Champa & Johanna Pfaelzer • Allan & Mary Ann Champion • Denise Chiarella • Beth Cohen • Gary & Marcy Cohn • Tim & Cathy Conahan • Michael Borowitz & Barbara Crain • William Davis • Glenn & Susan Dempsey • Tom Dennis & Chela Weiler • David Durham • Neil & Mercedez Durkin • A. Ebrahim • Eve & Jeff Edwards • Jeff L Eichen • John Erickson & Harry Zaleznik • Fidler/Allen Family • Alan Folsom & Kathryn Ruch • Kathleen A Foster • Henry Fraimow & Jacqueline French • Peter & Julie Gale • Maureen Gallicchio • Gerald Gay • Andrew Gelber • Carolyn Gnage • Brent Groce & Donna Cordner • June L. Hament • Margaret Harris • Libby S Harwitz • Matinee Ladies & Token Male • Jim Heenehan & Carolyn Guss • Marcia Herman • Ralph & Natalie Hirshorn • Jonathan Hodgson • Robert & Binnie Holum • Esther & Robert Hornik • Pat Houppert • Feather Houstoun • David Howey • Michael & Marlena Hurley • Germaine Ingram • Michel C Jeruchim • Brian Jones • Myla Kabat-Zinn • Jo Ann P Kelton • Eva & Michael Leeds • Peter Leffman • Joe & Virginia Leonard • Cameron Lester • Rebecca Levine • Jane Isaacs Lowe • Margaret & Bruce Mainl & • Lynne Maxwell • Julia Mayer & Barry Jacobs • Donna Mayforth • Ellen Meyer-Kalergis • Sonya & Peter Murphy • Erin Nash • Cory Newman • Nathaniel & Nicole Nucci • Vickie Pasternack • Claudia Pine-Simon • Jay Scott Reynolds • Ken Richman • Edward & Geralyn Rock • Cintra S Rodgers • F.L. Rodgers Family Fund of the Community Foundation of New Jersey • Mr. & Mrs. William Schwarze • Joann Seaver • Howard Shalwitz • Tamara Smirnova • Mr. & Mrs. Bertram Strieb • Charles F. Tarr & Roy Ziegler • Holl & Taylor • Beverly Marie Vaughn • Cindy Veloric • Alexander R Vershbow • Stanley Ware • Robert Washburn & Judith Drasin • Len Weinberg • Rebecca Wells • Doris A Williams • Alan & Leni Windle • Hilary Zankel
Donors $25-$99
Anonymous • Leslie Adams • Donna L Antonucci • Richard Apgar & Allen Black • Stephen Arum • Johanna Austin • Nancy Axelrod • Courtney Kathleen Bambrick • Mark & Linda Baum • Marc Beschler • Kathleen & Michael Beveridge • Thomas & Sarah Breeden • Susan Brereton • Kathleen Ellen Brooks • Emma Castrege • Two Chances • Paul D. Chrystie • Pamela Clarke • Cris Constantinescu • James F. Conway • B. Karen Coyne • Peter Cvikevich • Carol Daeley • Maryjane Danan • Aaron Davis • Pamela Dernham • Ann Marie Dimino • Toni Dorfman • David Dye & Karen Heller • Lisa & Brian Bostwick • Andrew & Ricki Eisenstein • Paul & Mary Lynn Ellis • Erin Elman • Dina Emerson • Ia Enstera • Maryann Erdosy • Shani R Ferguson • Judith S. Finkel, PhD • Galina Fomenkova • Ms. Anne Francis • Beth W. Galinsky • Miram Galster • Susan Lubarr Giffen • Burt Gitlin • Deborah Glass • Bill Goldberg • David Gottlieb & Becky Hutto • Hellmut Gottschild & Brenda Dixon Gottschild • Phillip Graneto & Janice Breen • Herbert Graves • Gary & Catherine Gray • Grace E Grillet • Angela Grodanz • Debra X Gross • Jennifer Gruce • Terry & Paul Guerin • Jerry & Miriam Haag • Gretchen Hall • Genevieve Marie Hammond • Charles Harde • Gail Harlow • Stephen W Hatzai • Gail L Hecky • Karen L Heller • Debbie Henderson • Michael & Angela Hennessey • Thomas Herninko • Elizabeth Starr Higginbotham • Edith Hill • David & Donna Hodges • Caren & Stuart Hosansky • Anne Schuster Hunter • Sally Huxley • Anne Dutlinger • Gina Kaiser • Jeannie Karlovitz • Larry Kirschner • Michele & John Koskinen • Karen A Lagerson • Daniel Lai • Thomas Lee • Ann M. Lesch • Carol Lupo • Christine MacArthur • Kathryn C MacMillan • Mark Robert Makurath • Mr. & Mrs. Joseph Manko • Laura Marlin • Laurie Ellen Mazer • Mary T McGinn • Brian McManus & Laurie Mazer • Nancy Megley • Anna & Hays Mershon • Jordan Michel • Denise Moravek • Hortensia R. Morell • Mrs. Toni Nolan • Marta Nolan-Alley • Lydia Ogden • Helen O'Rourke • Mike Pavol • Tonya Quillen • Susan Ralston • Grace Ray • Leslie J Rivera • Pablo Samuel Rivera • Elise C Rivers • Michele Roberts • Andrew A Robinson • Talia Ron • Lisa Ryan • Janice Sakkal • Delores Sapp • Ann Herrmann-Sauer & Richard Sauer • Vladimir Savikovsky • Ruth & Anthony Scavozzi • William W Schwarze • Isaac Segal • Deanna W Shelton • William Shoff & Jane Cooper • Debbie D. Smith • Douglas & Merril Smith • Emlen & Joanna Smith • Robert Snyder • Robert Stern • Jeffery A Stewart • William Thompson & Bernadette Faix • Josh Tjaden • Andrew & Patricia Toy • Judy Trailer • Paul & Barbara Truscello • Bill Joseph Untereker • Santa Cruz County Actors' Theatre • Christa Walck • Susan Walla & Robert Spiller • Patricia Wallace & Daniel Peck • Russell Walsh • Kristine Ward • Phyllis Berman & Arthur Waskow • Ben Waxman • Gary Waxman • Amy White • Professor R L Widmann • David Wierz • Paige Willan • Vivian Williams • Alan Wohlstetter • Charles Wright • Emily Wyner • Anna Yemelyanova • Pamela H. Zimmerman • Michael Zuckerman & Sharon Ann Holt
Donors under $25
Anonymous • Alexandra Alger • Janay Anderson • Maralyn Anderson • Palmira Araujo • Eleanor Barba • Cynthia A Bardwell • Wendy J Barnes • Frances Bendert • Jeri Berc • Amanda Bergson-Shilcock • Esther Bernard • Sara Beroff • Bruce Birchard & Dorothy Kurz • Bruce Birchard • Nina Blackshear • Marshall Blalock • Mrs. Laura Blau • Christina Bradley • Timothy Brodwater • Oleg Brovender • Andrea Brown • Linda Burnett • Shannel Burton • Olga Busorgina • Ms. Susan J. Butterweck • Elizabeth Carmalt • Maria Ceferatti • Monica Choi • Dr. Robert Cohen & Dianne Tankle • Alyssa Cole • Monica Cole • Betsy Maxfield Crofts • Vicki Croul • Malcolm Davis • Nina Dawson • Marilupe De La Calle • Natalye Delegal • Albert & Joanne DiSanto • Donation Box • Mary Dougherty • Golde Dudell • Sue Levi Elwell • Jaclyn English • Jan Farrington • Eric Feldman • Suzanne Felix • Richard Fitzgerald • Vignette Fleury • Alan Forman • Karin Fort • Irene Fotiadis • Eric Frank • Erik Freitas • Martin & Sheri Friedman • Christine R Fryer • Dennis Gallagher • Sheree Galpert • Pierre-Richard Gautier • Laurence & Brenda Gavin Household • David Gifford • Regina Gogol • Patricia Y Goldentyer • Sofia Golovey • Wiley Basho Gorn • Meaghan Harned • Paxton Harris • David Chan Hemingway • Reece Herberg • Mary Hernandez-Cuebas • Mia Herndon • Karen Hester • Amy Hicks • Karen Hill • Nate Gable Holt • Jaclyne Hopkins • I Gail Howard • Carolyn Huckabay • Barbara C. Hughes • Elaine Hyman • Victoria Ignatova • Anna Itskovich • Andrew Ivanchenko • Andrea Y Johnson • Jalon Johnson • Helen Jones • Lindo Jones • Marisa Jones • Ronda Jones • Theresa Jones • Zane Jones • Ella Bennett Kahan • Lisa Kammerud • Catherine Kapchits • Bruce Katsiff • Aya Kaufmann • Donna Keegan • Stacey Kesselman • Andrew Khouri • Rhonda Kinard • Vera P Kirillova • Mark Klarman • Olga Kondrashova • Ian Krantz • Jennifer Krivinskas • Lauren Krug • Ekaterina Krylova • Joshua A Lachewitz • James Lamb • Kinard Lang • Margarete Larese-Ortiz • Ben Keith Lefkowitz • Kelsey Leljedal • Aminda Leme Da Silva • Roberta Faith Levine • Jeff L Lewin • Vladimir Litvak • Barbara Lobb • Laurie Lober • Donald & Linda Loftin • Jack Lovewell • Jean Lowerison • Heidi H Lucas • Michelle Mancino • Caitlin Marrazzo • Kate Martucci • Ellise Mayor • Laura B McCann • Micah McKinney • Sherri Michalovic • Julie Miller • Leslie Minora • Barbara Mirell • Shannon Mohan • Reginald T Mosley • Bronwen Mullin • Mary Neal • Emma Needleman • Phil & Emma Needleman • Gonul Newman • Maya Nittoor • Michael Ochs & Erica Golemis • Dan O'Connor • Kelly Orphan • Jaymie Campbell Orphanidys • Meg Otte • Danielle Parker Mangum • Jeffrey Todd Peacock • Dinah Pehrson-Day • Natalia Petrova • Anna Pizzimenti • Barbara Pomerantz • Thomas K Pratt • Richard M Price • Joseph Quinn • Elliot Ratzman • Kriswel Rivera • Rebekah Ruark • Jennifer Converse Schelter • Lauren Schiavo • Ilona M Schmalfuss • Andrew Schwartz • Diane H. Seider • Barbara Shapiro • Daria Shishkin • Eileen Siebken • David & Rebecca Sinkler • Jeffrey Smith • Kelsey Smith • Tamara Sorelli • Hallie Spencer Harmon • Jeannine Stearns • Catherine Makem Stock • Elizabeth Stoessl • Bruce Stowell • Kirwyn Sutherl & • Jan Swenson • Mr. & Mrs. George Szymanski • Niki Tate-Royal • Albert Tedesco • James Testa • Jamille Tinsley • Mackenzie Toler • Shoshana Trager • Frank Trommler & Natalie Huguet • Amelia Truett • Gary Christopher Tumolo • Bambi Vargo • James Vines • Pamela Walkling • Bettyruth Walter • Lifei Wang • Solana Warner • Janislee Wiese • Chris Willenbrock • Phillip Williams • Elena Yeselevskaya
WILMA THEATER STAFF
Lead Artistic Director, 2022-23 Season: Morgan Green
Co-Artistic Directors: James Ijames and Yury Urnov
Managing Director: Leigh Goldenberg
Artistic Director Emeritus: Blanka Zizka
Artistic
Associate Artistic Director: Kellie Mecleary
Artistic Associate and Literary Manager: Mariah Ghant
HotHouse Company: Krista Apple, Ross Beschler, Taysha Marie Canales, Keith Conallen, Melanye Finister, Sarah Gliko, Suli Holum, Justin Jain, Anthony Martinez-Briggs, Jered McLenigan, Campbell O'Hare, Jaylene Clark Owens, Brandon Pierce, Steven Rishard, Brett Ashley Robinson, Matteo Scammell, Lindsay Smiling
Director of Diversity, Equity, Inclusion, and Accessibility Initiatives: Noelle Diane Johnson
Wilma Acting Fellows: Bash Bastian, AJ Garrett
Literary Intern: Kristina Neal
Education
Education Director: AZ Espinoza
Education Consultant: Anne K. Holmes
Resident Teaching Artist: Lee Minora
Teaching Artists: Taysha Marie Canales, Chris Davis, Kirstie Floyd, Nick Hatcher, Donovan Lockett, Brennen Malone, Anthony Martinez-Briggs, Lee Minora, Taylor Mitchell, Campbell O'Hare, Lillian Ransijn, Taj Rauch, Sunflower B. Rose, Devon Sinclair
Portable Studio Program
Program Director: Lee Ann Etzold
Portable Studio Program Coordinator: Wi-Moto Nyoka
Portable Studio Artists: Patreshetarlini Adams (she/her), Chris Davis (he/him), Debra Disbrow (she/her), Lindo Jones (he/him), Donovan Lockett, Tommy Mavra, Anthony Martinez-Briggs (he/they), Cat Ramirez (they/she), Lillian Ransijn (she/her),
Development
Development Director: Jessica Betts
Institutional Giving Manager: Adin Lenahan
Individual Giving Associate: Brittney Anderson
Development Associate: Emily Wanamaker
Marketing
Marketing Director: Bill D'Agostino
Visual Communications Manager: Kristin Finger
Business/Administration
Business Associate: Minna Tran
Production
Production Manager: Matt Zumbo
Resident Stage Manager: Patreshettarlini Adams
Technical Director: Benjamin Henry
Head Electrician: Michael Hamlet
Properties Head: Kimitha Cashin
Wardrobe Supervisor: Lily McClure
Audio Engineer: Eddie Smith
Operations and Facilities
Operations and Facilities Manager: Peter Escalada-Mastick
IT Systems and Data Associate: Alyssa Cole
Box Office
Box Office Manager: James Specht
Patron Services Liaison: Sarah Blask
Box Office Staff: Kylen Bailey, Owen Groce, Francesca LaRosa
House Managers: Zoe Gilmore, Ana Kola, Javier Mojica, and Christopher Withers
BOARD OF DIRECTORS
Officers
Katherine Kelton, Chair
Jerry Goldberg, Vice Chair
Tim Sabol, Treasurer
Mark S. Dichter, Secretary, Former Chair
Board Members
Siv Anantuni
Ross Beschler
Wray Broughton, Former Chair
Melanie Dubin
Herman C. Fala, Former Chair
Linda Glickstein
Peggy Greenawalt, Former Chair
Jeff Harbison, Former Chair
Thomas Mahoney
Kinohi Nishikawa
Lindsay Smiling
Lansie Sylvia
A.E. (Ted) Wolf, Former Chair
Ex-Officio
Leigh Goldenberg
Morgan Green
James Ijames
Yury Urnov
Blanka Zizka
Emeritus
Harvey Kimmel
Sissie Lipton
James F. McGillin
John Rollins, Former Chair
Dianne Semingson
Mari Shaw, Former Chair
Evelyn G. Spritz
David U'Prichard, Former Chair
Dr. R. J. Wallner
Jeanne P. Wrobleski
Wilma HotHouse Company
The Wilma HotHouse Company is the Wilma Theater's ensemble of actors – an intrepid, process-oriented community of artists who meet regularly to train our bodies and voices in pursuit of deeper and more expansive theatrical expression.
In our Monday sessions, workshops, and rehearsals, we investigate theatrical pedagogy in order to support both individual and collective expression.
Through rigor, care, curiosity, and play, we bravely and imaginatively excavate the endless possibilities we might bring to the Wilma stage (and beyond).