THE WILMA THEATER PRESENTS
FAIRVIEW
BY JACKIE SIBBLIES DRURY
DIRECTED BY JAMES IJAMES
May 31-June 26, 2022

SET DESIGNER LAWRENCE E. MOTEN III
COSTUME DESIGNER MAIKO MATSUSHIMA
LIGHTING DESIGNER THOM WEAVER
SOUND DESIGNER DANIEL ISON
MOVEMENT COORDINATOR JUSTIN JAIN
STAGE MANAGER PATRESHETTARLINI ADAMS
ASSOCIATE DIRECTOR SUNI B. ROSE
DRAMATURG MARIAH GHANT
EDI OFFICER NOELLE DIANE JOHNSON
INTERIM PRODUCTION MANAGER KATIE CHANCE
COVID SAFETY MANAGER KENNY NGUYEN
Fairview was originally commissioned and presented by Soho Rep, New York, NY (Sarah Benson, Artistic Director; Cynthia Flowers, Executive Director) and Berkeley Repertory Theatre, Berkeley, CA (Tony Taccone, Artistic Director; Susan Medak, Managing Director).
Fairview is presented by special arrangement with Dramatists Play Service, Inc., New York.
CAST
| | |
| --- | --- |
| Beverly | MELANYE FINISTER |
| Dayton | LINDSAY SMILING |
| Jasmine | JAYLENE CLARK OWENS |
| Keisha | BRETT ASHLEY ROBINSON |
| Suze | KRISTA APPLE |
| Mack | KEITH J. CONALLEN |
| Bets | MK TUOMANEN |
| Jimbo | MATTEO SCAMMELL |
Jennifer Kidwell will perform the role of Jasmine from June 16-18.
CREW
Assistant Stage Manager: Leslie Ann Boyden
Associate Set Designer: Daniel Allen
Technical Director: Matt Zumbo
Head Carpenter, Union Steward: Benny Henry
Assistant Head Carpenter: Elliot Greer
Master Electrician: Michael Hamlet
Assistant Master Electricians: John Allerheiligen, Jackson Katz, Sydney Justice
Electricians: Dennis Madden, Kathavut Niranon, Olivia Rudd
Console Programmer/Light Board Operator: John Allerheiligen
Light Board Operators: Olivia Rudd
Properties Master: Kimitha Cashin
Properties Assistant: Theresa Finocchiaro
Costume Supervisor: Morgan Porter
Dresser: Lily McClure
Wig Designer: Amari Callaway
Audio Engineer: Edward Smith
Crew: Benny Henry, Elliot Greer
Audio Describer: Nicole Sardella
Open Caption Operator: Christina Binder

_______________________________________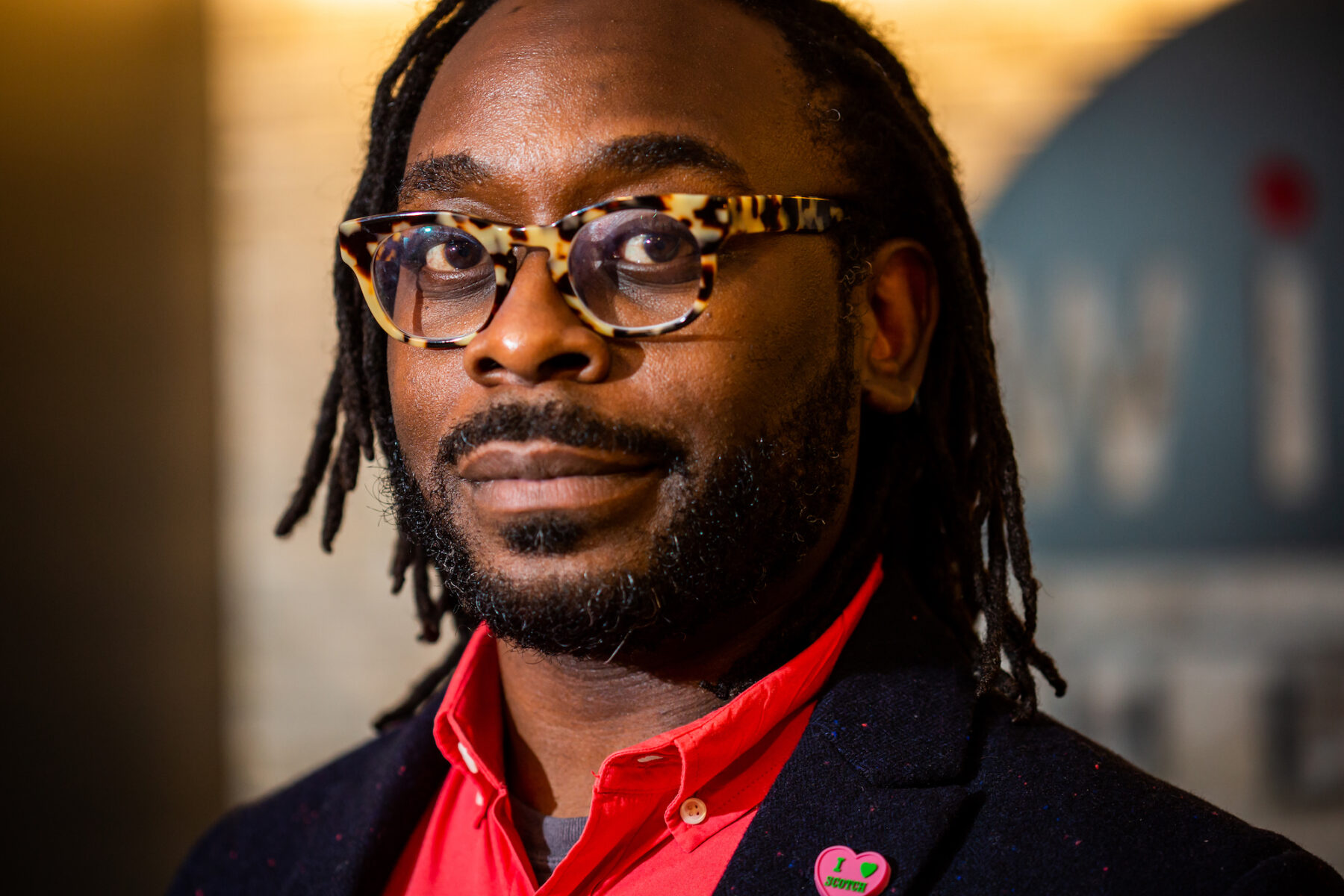 DIRECTOR'S NOTE
I am a fan of playwrights. The way people root for and follow sporting teams and star-level athletes, that's how I interact with playwrights and their plays. I have been a Jackie Sibblies Drury fanatic since I appeared in her hypnotic and arresting play We Are Proud to Present… I learned from being inside one of Jackie's masterpieces that to meet her work, you will be asked to extend yourself intellectually and physically, and Fairview is no different.
This play in structure and temperament is a sitcom that trips on a wrinkle in the rug and tumbles into the uncanny, the sublime, and the truth. If you are sitting in this room watching this play, you have survived so much. Think about it! You have survived tremendous restriction, tremendous loss, tremendous grief, fears, pain, anxiety– the list goes on. Now consider that what I have described is the daily lived experience of many marginalized people. Right now, some family is living apocalypse.
Jackie's play asks us all to imagine together what it means to choose a different path. To practice empathy. To make room for someone who is suffocating. And to be clear–that person may be sitting right next to you in this very moment. They could be a neighbor. They could be a co-worker. They could be a spouse. They could be your own child. When the time comes, someone may ask you to move so they can breathe. I hope you will make space and recognize that their breathing does not stifle yours. There is air enough for all.
-Co-Artistic Director James Ijames
_______________________________________
WILMA THEATER LEADERSHIP
Lead Artistic Director, 2021-22 Season: James Ijames
Co-Artistic Directors: Morgan Green, Yury Urnov
Managing Director: Leigh Goldenberg
Artistic Director Emeritus: Blanka Zizka
_______________________________________
SUPPORTERS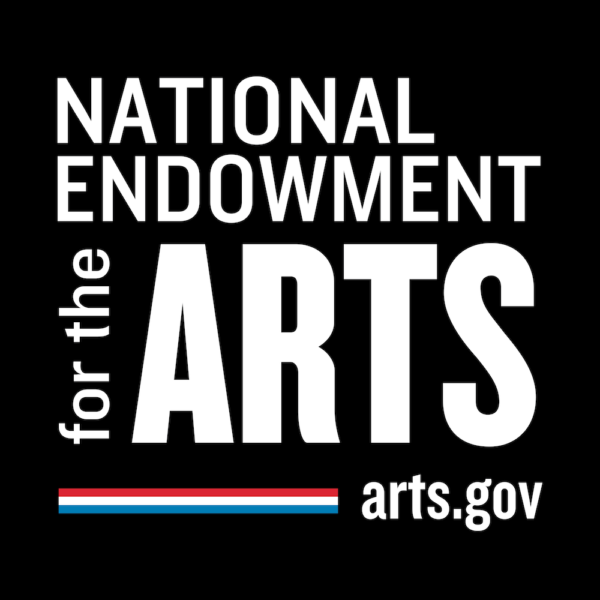 This project is supported in part by an award from the National Endowment for the Arts.
Season Lead Honorary Producers
Linda and David Glickstein
Mari and Peter Shaw
Season Honorary Producers
Peggy and Richard Greenawalt
John and Theresa Rollins
Jeralyn Svanda
Honorary Producers Circle
Peter A. Benoliel and Willo Carey
Mark and Tobey Dichter
Helen and Herman Fala
Robert T. Foley
Carole Haas Gravagno
Katherine Kelton and Troy Graham
Eva and Michael Leeds
Tom Mahoney
Barbara and Don Parman
Irving and Sharon Shapiro
Dr. R. J. Wallner
_______________________________________
LAND AND LABOR ACKNOWLEDGEMENT
We acknowledge that our theatre is located on land that is not ours. We acknowledge that the Lenni Lenape people are the original people of this land and that they continue to be a vibrant community.
We acknowledge that we benefit from systems that are rooted in capital created and expanded by the free labor of Black people, in the form of chattel slavery and legal and cultural segregation. We stand in solidarity with Black people in fierce advocacy for equality and justice.​
_______________________________________
WILMA THEATER ORGANIZATIONAL VALUES
Curiosity: A willing, playful, open-minded approach to each encounter, each person, our work and ourselves with an inquisitive imagination about what may emerge.
Courage: A desire to approach our work with boldness and openness, despite fear.
Care: Thoughtfully considering the needs and wants of others with empathy.
Rigor: Fostering an environment in which we individually and collectively continue to learn, practice, and deepen our craft.
Joy: Actively creating the conditions for presence, pleasure, and vitality.
Collaboration: A mode of working towards a common goal dependent on trust, respect, active listening, and mutual support; in which the ideas and experiences of all participants inform the outcome.
Liberation: Inclusivity and equity in our work, ensuring a dynamic and productive environment in which everyone is empowered, heard, and valued.
_______________________________________
LEARN MORE ABOUT FAIRVIEW
PRE-SHOW AND POST-SHOW RESOURCES
Fairview is a daring and adventurous play. It is so aligned with the work that we at the Wilma are always striving to produce. And I can share a little insight from inside the rehearsal room: it has been a major heft to honor what this play asks of us. We understand it will also be a heavy lift for you as an audience member. We see that. So, with that in mind, I wanted to gather a few resources to guide audience members before and after the performances. Click here for resources to help you prepare for and process the world of Fairview.
-Dramaturg Mariah Ghant
SPOTIFY PLAYLIST
BEHIND-THE-SCENES INTERVIEW WITH THE FAIRVIEW SET DESIGNER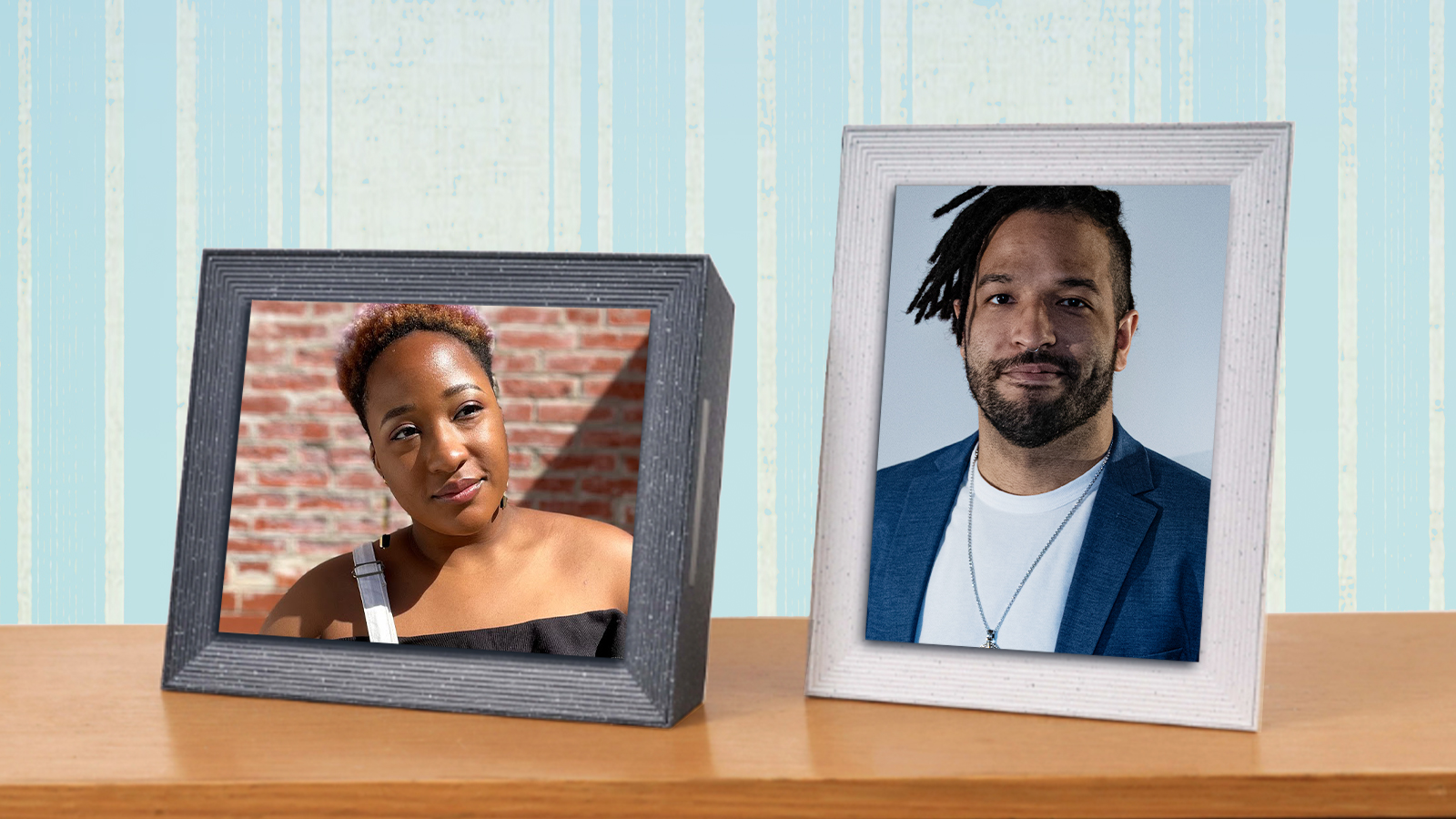 "A sculptor of space, a sculptor of energy"
Click here to read a Q&A with FAIRVIEW set Designer Lawrence E. Moten III
_______________________________________
MEET THE CREATIVE TEAM
Click on the headshots to read the bios
_______________________________________
ANNOUNCING THE WILMA'S 2022-23 SEASON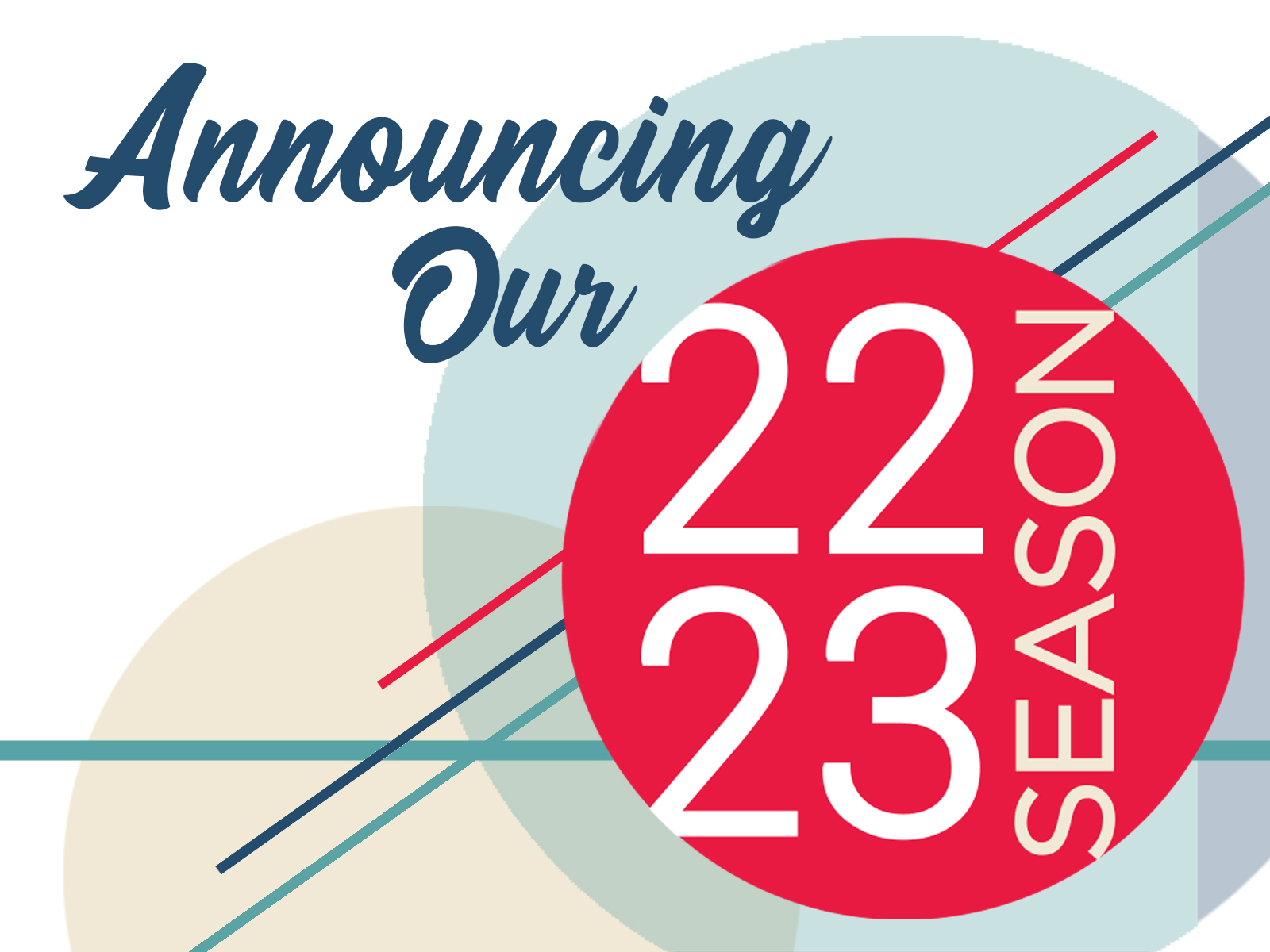 _______________________________________
WILMA EDUCATION AND PORTABLE STUDIO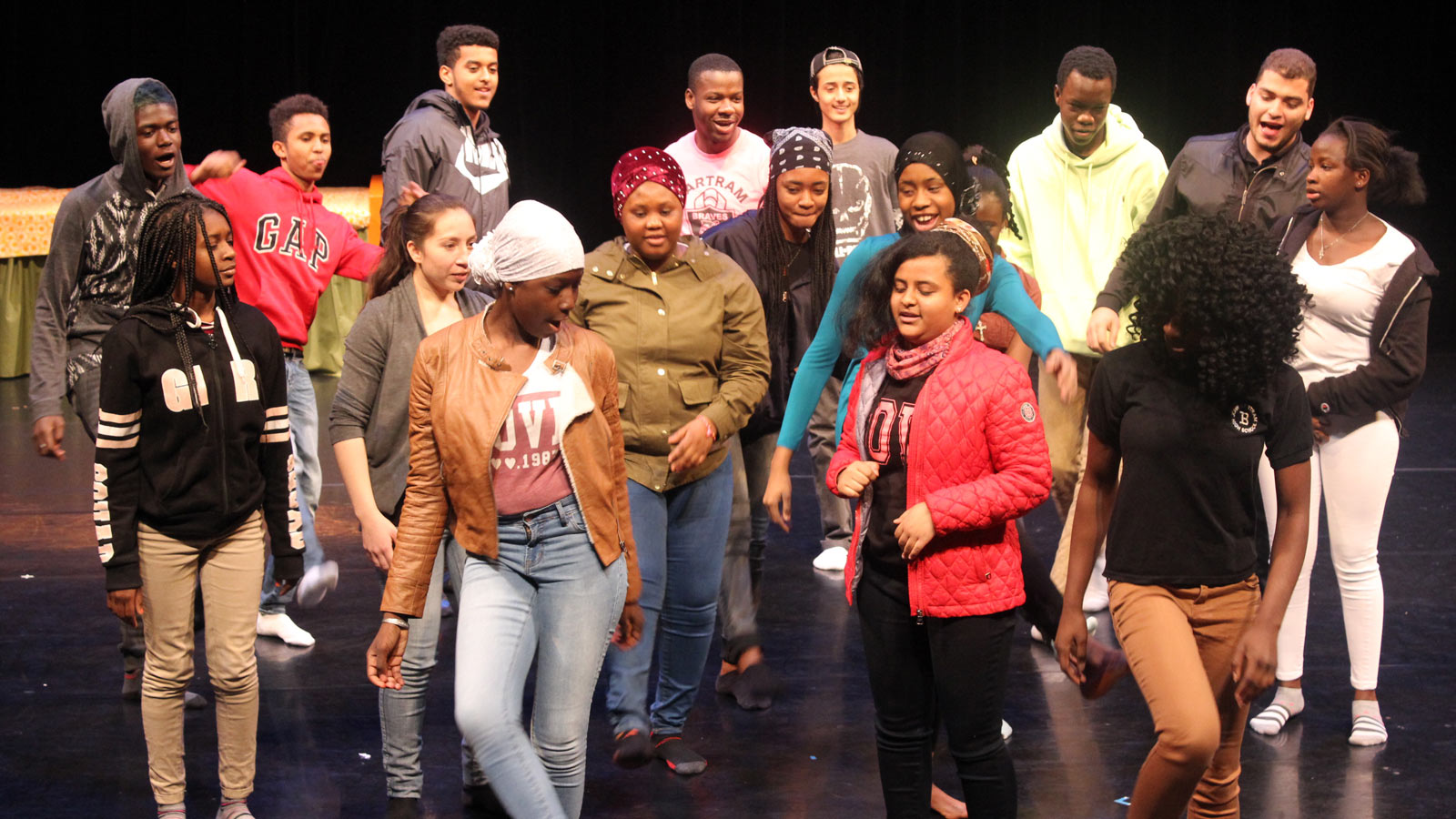 WILMA EDUCATION
Wilma Education supports the larger Wilma mission by striving to cultivate the artists and audiences of tomorrow through meaningful engagement with the art today. Whether through interactive pre-show workshops with cast members, backstage tours with our production team, or classroom residencies with Wilma company members and teaching artists in which students develop their own theatrical responses to Wilma productions, we invite students into the conversations around our work at the deepest levels. By encouraging students to reflect on the complexities of contemporary life today, we nurture the audiences, innovators and global citizens of tomorrow.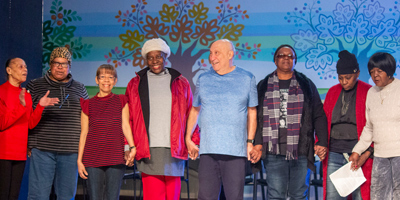 PORTABLE STUDIO
The Wilma Theater's Portable Studio offers FREE and FUN theater classes for adults who want to meet new people and inspire each other by seeing a show and collaborating creatively together. Classes are led by professional artists and take place in public spaces all over the city. No previous experience is required but the Portable Studio has become a creative home to much of Philadelphia's hidden talent. Many Portable Studios are offered virtually and in-person. We are expanding in-person programming as it is safe to do so, and we are so excited to welcome you!
_______________________________________

The Actors and Stage Managers employed in this production are members of Actors' Equity Association, the Union of Professional Actors and Stage Managers in the United States
This theater operates under an agreement between the League of Resident Theatres and Actors' Equity Association, the Union of Professional Actors and Stage Managers in the United States.

The scenic, costume, lighting and sound designers in LORT Theatres are represented by United Scenic Artists, Local USA-829 of the IATSE.
The Wilma Theater is a member of the following organizations: Avenue of the Arts, Greater Philadelphia Cultural Alliance, League of Resident Theatres, Midtown Village Merchants Association, Professional Non-Profit Theater Coalition, and Theatre Communications Group.
_______________________________________
THANK YOU TO OUR DONORS
If your name has been omitted or misprinted, please accept our apologies and kindly notify us by contacting the Development Department at 215-893-9456 x108.
Thanks to the following funders for their generous organizational and programmatic support:
The Barra Foundation • Christian R. and Mary F. Lindback Foundation • The Christopher Ludwick Foundation • Connelly Foundation • Dolfinger-McMahon Foundation • Doris Duke Charitable Foundation • Ethel Sergeant Clark Smith Memorial Fund • Greater Philadelphia Chamber of Commerce • Hamilton Family Charitable Trust • The Horace W. Goldsmith Foundation • Independence Foundation • Kline and Specter • National Endowment for the Arts • The Patricia Kind Family Foundation • Pennsylvania Council on the Arts • The Pew Center for Arts and Heritage • PNC Charitable Trusts • The Shubert Foundation • Suzanne Roberts Cultural Development Fund • The Victory Foundation • Tides Foundation • U.S. Small Business Administration • Universal Health Services Inc. • William Penn Foundation • Wyncote Foundation • Zeldin Family Foundation
Thank you to our individual supporters:
This list represents gifts of $25+ made since Aug. 1, 2020.
$5,000 and above
Val Arkoosh and Jeff Harbison • Wray and Michelle Broughton • Clare D'Agostino, Esq. • Jane and Brad Hollingsworth • Lewis and Ellen Johnston • Gay and Don Kimelman • Virginia and Harvey Kimmel • Cindy T. and Matt Lewis • Tim Sabol and Judd Flesch
$1,000-$4,999
Anonymous • Siv Anantuni • James and Grace Betts • John and Fern Culhane
Robert M. Dever • Shannon and Edward Farmer • Eduardo Glandt and George Ritchie • Mindy and Jerry Goldberg • Carly Hall • Gretchen Tenny Hall and David Sa'adah • James Haskins and Michael Whistler • Chad Hooper • James Ijames and Joel Witter • Dr. and Mrs. Manuel Jain • Medha Kapil • Christina Kind • Andy and Valerie Kind-Rubin • Leslie Miller and Richard Worley Foundation • David E. Loder • Janice Madden • Megan and Lou Minella • Barbara Oldenhoff • Vesna and Howard Sacks • Karen Scholnick • Paulette Singleton • Gayle and David Smith • George R. Smith • Evelyn G. Spritz • Jonathan and Judith Stein • Andrew Stone • Geraldine Wang • June and Steve Wolfson • Stephen and Florence Zeller
$500-$999
Anonymous • Krista Apple and Scott Klaum • Rich and Nancy Bevan • Carol Caswell • Kathleen Stephenson • Carol and Ramon Cook • James D. Crawford and Judith N. Dean • John Detre • Harriet Dichter and John Schapiro • Melanie Dubin • John Erickson and Harry Zaleznik • Teresa Eyring • Raymond Giuffrida • William Goebel • Seth Goldenberg • William and Joan Goldstein • Ralph and Natalie Hirshorn •John and Barbara Holum • Winifred Shaw Hope • The Haley Foundation • David Lerman and Shelley Wallock • Jean McCray • James and Eleanor McGillin • Jerome Napson • Quan Nguyen and Jessica Geyer • Dr. Rachel R. Reynolds • Patricia Saddier • Dianne L. Semingson • Richard Speizman and Faith Horowitz • Phil Straus and Margaret Harris • Bobby Towcimak • David Wade • Mr. Richard H. and Dr. Barbara Woods • Tom and Jackie Zemaitis
$250
Anonymous • David Bromley and Emily Crane • Michael P. Buckley • Pauline Candaux and Sol Katz • Ellie and Nick Cernansky • Liza Herzog and Paul Curci • Daniel Drecksage and Leslie Sudock • Robert S. DuPlessis and Rachel Blau DuPlessis • Jeffrey Edelson and Lynne Watson • Jeanne Fisher • Julie Gale • Elizabeth H. Gemmill • Michele Goldfarb and Tony Rostain • Margaret Green • Peter and Donna Hasselmo • Philip and Monika Hauser • David and Thea Howey • Michael J. Hozik and Margaret L. Rea • Wallace F. Hussong • Atul Kohli and Marie Gottschalk • Joe and Ginny Leonard • Ann Lesch • Sissie and Herb Lipton • Edward Speedling and Jane Lowe • Timothy Lucas • Cirel and Howard Magen • Peter Manus and Susan Schiro • John Matthews • Julia Mayer and Barry Jacobs • Donna Mayforth • Laura and Marc McKenna • Barbara McTiernan • Rachel Mohrmann • Deborah Morley • Samuel G. Hopkins • Steven Peitzman • Vanessa Pizzuto • Leonard Pratt • Mauricio Rivera • Claire Rocco • Gordon and Karen Rose • Kathleen Ross and Daniel Szyld • Dan and Barbara Rottenberg • Christopher Serata • Antoinette Farrar Seymour • Leslie Smiling • Valerie Smith • Amanda Spann • Susan Szabo • Roger Thomas • Marty Tuzman and Eileen Heisman Tuzman • Sigrid and Doug Veasey • Harry and Mary Ann Woodcock
$100
Anonymous • Bonnie & Rick Albertson • Fred and Susan Avery • David Ballard • Sonya Ball-Williams • Cecily Banks • Fred Barfoot • Paul T. Barnes • Morris and Sally Barron • Gary Bauman • Sheldon Joe Bell • Jeri Berc • Susan B. Sorenson • Fern Beschler • David and Michele Blask • Joshua Bloom • Michael P. Boyle • Jeannette Brian • Martin Brigham and Harriet Rubenstein • Ellen Brodsky • Ann and David Brownlee • Linda Burnett • Marie Carroll • Mary Ann Champion • Nancy Charkes • Ann and Kwan Chen • Denise Chiarella • Mr. and Mrs. Blaise H. Coco Jr. • Beth Cohen • Douglas and Laurel Costa • Helen Cunningham • Carol Daeley • Margaret Danelski • William Davis • Lisa Delgado • Susan Dempsey • Christine Deutsch • Diana Donaldson • Jerilyn Dressler • Lue Drummond • Donald and Geraldine Duclow • Thomas Dunn • Jan Durbin • Martha Durkin • W. Richard Eagan and Grace Grillet • Mary Ebert • Joel Edelstein and Betsy McKinstry • Christine Edmonds • The Fabi Family • Gil Feinberg and Nadeen Van Tuyle • Ms. Gladys Fenichel • Kathleen A. Foster • Henry Fraimow and Jacqueline French • Maureen Gallicchio • Miriam Galster • Dan Gannon • Andrew Gelber • Jeffrey Gelles • Roseann Gill • Joan Gmitter • Rosemary Goldberg • Shelley Green and Michael Golden • David Gottlieb and Becky Hutto • Phillip Graneto • Brent Groce and Donna Cordner • Terry and Paul Guerin • Adam Haines • Gretchen Hall • Maureen E. Hall • June L. Hament • Jill Hartman • Libby Harwitz and Burton Blender • Jim Heenehan and Carolyn Guss • Robert and Binnie Holum • Katherine Hayden and John Houle • Pat Houppert • Michael Hurley • Eva R. Jackson • Robert Jackson and Chris Hoyler • Anonymous • Brian Jones • Myla Kabat-Zinn • Mikhail Kachman • Susan Kendra • James King • Patricia King • Carol Kirkwood • Andrea Knox and Jonathan Hodgson • Ron Lane and Raquel Benabe-Lane • Margaret Meigs and Paul Laskow • Rebecca Levine • Greg Linden • Lawrence Lindsay and Carla Puppin • Frank and Carolyn Livoy • Susan Love • Margaret and Bruce Mainland • Mark Makurath • Marilyn and Blake Marles • Barbara J. Marshall • Diana McCulloch • Michael McKeever • Margaret McLenigan • Katherine Mead Household • Mr. Igor Medzhibovsky • Larry Meehan and Susan Tomita • Hays Mershon • Ellen Murphy • Mr. and Mrs. Peter Murphy • Michael Nailor • Cory Newman • Anonymous • Michael and Jennifer Nolan • Anonymous • Mr. and Ms. David Oppenheim • Larry Pace+ • Daniel Perelstein • Christopher Phipps • Jerome and Elizabeth Pontillo • Veronica Redd • Jay Reynolds • Michael Reynolds • Mr. David Richman • Ken Richman+ • Simon Richter Household • Gary and Robin Risler • Joan and Jerry Roller • Cynthia Rowland • Arlene Schaller • Mr. Peter Schmitz • Bruce Schwartz • Mr. and Mrs. William Schwarze • Joann Seaver • Nicholas Selch • Joanna Settle • Howard Shalwitz • Christine Shamborsky • Winifred Shaw-Hope • Bonnie and Bruce Shaw • Laura and Ron Siena • Claudia Pine-Simon and Morton J. Simon, Jr. • Corey and Jonne Smith • Emily Sorensen • Joann Spause • Howard Spodek • Patricia and Don Stoll • Gaynor Strickler • Mr. and Mrs. Bertram Strieb • Pat and Elaine Sweeney • John Thacher • William Thompson and Bernadette Faix • Frank Trommler • Joan VanAntwerp • Beverly M. Vaughn MD • Cindy Veloric • Mark and Kelly Wade • Mr. Kent Wagner • Fran Walheim • Robert Waller and Anne Brennan • Russ Walsh • Stanley Ware • Robert Washburn and Judith Drasin • Leonard Weinberg and Fran Gallun • Bob Weinberg and Eleanor Wilner • Marlene Weinstein • Rebecca Wells • Mark Wennell • Ms. Cynthia Weston • Carolyn L. Whitaker • Lauren White • Doris Williams • Alan and Leni Windle • Alexandra Gignoux and David Wolfsohn • Anonymous • Don Wynne and Bonnie Brown • Hilary Zankel
$50
Anonymous (4) • Adele Acheson • Donald Ackerman and Gail Chapman • Jo-Louise Allen • Carmen Meyer and Richard Amdur • Harry Bambrick • Susan Behrend • William and Deborah Braak • David and Margaret Bradley • Alan Bronstein • Kenneth and Lisa Brownstein • Robert Buckles • Erica Burden • Catherine Butcher • Katie, Iain, and Malcolm Campbell • Jean Capece • Sarah Caroline • Emma Castrege • L Chance • Herbert Chase • Arthur and Marcia Chernoff • Paul D. Chrystie • Elena Ciletti • Jano Cohen • Matthew Coleman • Peter Cvikevich • Gerard R. D'Alessio • Rita Dame • Judith Davis-Gall • David DesJardins • Allitia DiBernardo • Eve and Jeff Edwards • Amanda Efron • Norman and Carolyn Ellman • Erin Elman • Joshua Engel • Colin Ennis • Jeffrey Evelhoch • Lisa Every • Steve and Betsy Filton • Richard and Catherine Fischer • Aron B. and Joan Fisher+ • Terre Frank • Nadine Friedman • Edward Fristrom and Ann Green • Jim Gerhard • Myra Rosenberg and Larry Glass • Philip and Karen Glick • William Goldberg and Tracey Weiss • Margot Goldsmith • Hellmut Gottschild and Brenda Dixon Gottschild • Karen Greene • Adrian Greenwood • Nan Gutterman • Jerry and Miriam Haag • Steve Harlen and Leslie Miko • Birgitte Haselgrove • Jean Haskell • Luke Haynes • Gail Hecky • Bob Hedley and Harriet Power • Stacey Helmers • Debbie Henderson • Elizabeth Higginbotham • Michael Hoad and Caroline Young • Scott Horvitz • Stuart and Caren Hosansky • Carolyn Huckabay • Leland Hutchinson • Jennifer Hwang • Natalie Isser • Christie Iverson • Miriam Jacobson • Yahya Jammal • Annabelle Jellinek • Hannah Jopling • Alyce Jordan • Andrew Kahan • Catherine Kernen • Regina Kessler • Kenneth Kimerling • Eleanor Kazdan and Gary King • William Kux • Patricia Larkin • Ruth Levikoff • Howard Lewis • James Lewis • Joseph Lex • Lynda Lochner • Kyle Loder • Kathryn MacMillan • Isabel-Lee Malone • Laura Marlin • Carol Massee • Davis McCallum • Laraine Mocenigo • Margaret Moore • Marc Moreau and Juliet Goodfriend • David O'Connor and Karyn Lyman • Megan O'Donnell • Ajima Olaghere • Helen O'Rourke • Rebecca Ortenberg • Elizabeth Ott • Vickie Pasternack • Michael Presser • Joseph Ragan • John Rawles • Fred and Fred Raymond • Sylvia Reid • Meliza Reynoso • James and Mary Ann Robinson • Michael and Randi Rothmel • Lisa Ryan • Jeanne Sakata • Peter Schmidt • Mark and Janet Schreiner • Mr. and Dr. Stephen Segal • Jo Shaflucas • Arthur Sharon • James Shaw • Tom Sherman and Nancy Middlebrook • Frann Shore • Jeff Sirkin • William and Ruth Smith • Mark Steinberger and Ann Lebowitz • Erica Stern • Charles Strickler • Linda Stulz • Mr. Stephen A. Stumpf • Karen Sylvester • Charles F. Tarr and Roy Ziegler • Charlotta Thunander • Bette Tiger • Michael Toren • Shirley and Howard Trauger • Shira Turner • Christopher and Lee Van De Velde • Mr. and Mrs. Fernando Van Reigersberg • Edward Vojik • Christa Walck • Susan Walla and Robert Spiller • Kristine Ward • Donna and Andrew Wechsler • Wendy Weinberg • Joan Weiner • Mr. Howard Wiener • Paige Willan • Michael Wotypka • Emily Wyner • Kham and Jessica Xapakdy • Richard L. Yudell • Holly Zerbe • Michael Zuckerman
$25
Anonymous (2) • John Abrams • Lee Aleksich • Iyad Alnahhas • Louise Altshtater • David W. Anstice and Ana-Maria V. Zaugg • Veronica Aplenc • Maryam Baig • Carol Banford • Henry and Neena Bauer • Michael and Frances Baylson • Sylvia Bearden • Marc Beschler • Kathleen and Michael Beveridge • John Blevins • Robb Boyd • Johanna Brenner • Susan Brereton • Alice Brown • Julia Burch • Beth Burns and Gayle Reedy • Bryan Buttler • Ms. Sandra L. Cadwalader • Muge Caglar • Anthony Camp • Michael and Eileen Cannon • Ira and Jean Cantor • Eve Chamberlain • Johanna Pfaelzer and Russell Champa • Gary Charlestein • Thomas Childers and John Hall • Monica Choi • J. Alex Cordaro • Patricia and Edwin Coyle • B Karen Coyne • Margaret Crastnopol • Kaitlyn Crockett • Victoria Croul • Bernadette Cullen • Maryjane Danan • Ellen Deacon • Chris DeFilipp • Natalye Delegal • Pamela Dernham • Elaina Di Monaco • Deborah Domino • Mr. David J. Dotzert • Elise Drake • David Dye and Karen Heller • Lisa Earle Bostwick • Margaret Emerson • Dawn Falato • Richard Finch • Judith S. Finkel, PhD • Phyllis Fox • Ms. Anne Francis • Mary Jane Fullam • Kate Galvin • Dorothea Gamble • Jan Gartenberg • Connie and Bill Georgov • Beth Gertz • Marilyn Gilpin • Deborah Glass • Susan Glauser • Paul and Kathleen Goldenberg • Luana Goodwin • The Guthrie Theater • Genevieve Hammond • Leon Hamui • Jennifer Hare • Barbara Harnisch • Steve Hatzai and Linda Newsted • William Hayes • Ken Hecht • David Hemingway • Marjorie E. Johnson and Edward J. Hochreiter • Merle Holman • Nancy Holst • Bruce Hooper • Vera Hough • Robert Howard • Aaron Hoystk • K F Huck • Barbara Hughes • Henry and Mary Inman • Brad-Joi Jimison • Lyn Sue Kahng • Beth Kalisch • Bruce and Joane Katsiff • Terry Kattleman • Jo Ann Kelton • Andrew Khouri • Patricia Kimmelman • Zelda Knapp • Alexey Krylov • Ms. Resa F. Levinson • Allen and Adele Lindenmeyr • LeeAnn Lloyd • Jack Lovewell • Christine MacArthur • Mr. and Ms. Richard Mandel • Jill Margraff • Gail and Holman Massey • Karen Mauch and Diane Zilka • Thomas and Linda McCarthy • Jihan McDonald • Barbara McIntyre • Patricia McIntyre • Hortensia R. Morell • James Morgan • Christie Muratore • Dana Nelson • Diane Nissen • James and Josephine O'Brien • Dixie O'Hare Household • Margaret Otte • Marilyn Paolino • Grace Parker • Jo Parker • Lynn Parkerson • Joshua Pater • Devin Petersen • Linda Pierce • Tom and Candace Pratt • Alison Purcell • Rosina Reynolds • Christopher Richman • David Richman • Andrea and Erich Richter • Max and Elise Rivers • Andy Robinson • Jacqueline Ronchetti • Janet Rosen • Lester Rosenwinkel • Donna Ross • Gina Rothermel • Renee Rubin • Janice Sakkal • Lynn Schlesinger • Esta R. Schwartz • Justin Shaw • William Shoff and Jane Cooper • Heather Simmons • Dianna Sinovic • Eileen Smyth • John and Gay Smyth • Judith Street • Phoebe Strome • William and Janet Stuart • Timothy Moir and Rob Taglieri • David Tatgenhorst • Miriam Tell • Steve Tillery • Miriam Tobin • Frank Trotta • Carla Walters • Phyllis Berman and Arthur Waskow • Gary Waxman • Lisa Wolf • Liz Zimmerman
_______________________________________
WILMA THEATER STAFF
Lead Artistic Director, 2021-22 Season: James Ijames
Co-Artistic Directors: Morgan Green and Yury Urnov
Managing Director: Leigh Goldenberg
Artistic Director Emeritus: Blanka Zizka
Artistic
Producing Director: Kellie Mecleary
Artistic Administrator: Mariah Ghant
HotHouse Company: Krista Apple, Ross Beschler, Taysha Marie Canales, Keith Conallen, Melanye Finister, Sarah Gliko, Suli Holum, Justin Jain, Anthony Martinez-Briggs, Jered McLenigan, Campbell O'Hare, Jaylene Clark Owens, Brandon Pierce, Steven Rishard, Brett Ashley Robinson, Matteo Scammell, Lindsay Smiling
Education
Education Director: Anne K. Holmes
Education Associate: Alexandra Espinoza
Teaching Artists: Taysha Marie Canales, Chris Davis, Kirstie Floyd, Nick Hatcher, Donovan Lockett, Brennen S. Malone, Anthony Martinez-Briggs, Lee Minora, Taylor J. Mitchell, Campbell O'Hare, Lillian Ransijn, Taj Rauch, Sunflower B. Rose, Devon Sinclair
Portable Studio Program
Program Director: Lee Ann Etzold
Portable Studio Program Coordinator: Wi-Moto Nyoka
Portable Studio Artists: Patreshetarlini Adams (she/her), Chris Davis (he/him), Debra Disbrow (she/her), Lindo Jones (he/him), Anthony Martinez-Briggs (he/they), Cat Ramirez (they/she), Lillian Ransijn (she/her)
Development
Development Director: Jessica Betts
Institutional Giving Manager: Kelli Shermeyer
Individual Giving Associate: Brittney Anderson
Development Associate: Emily Wanamaker
Marketing
Marketing Director: Bill D'Agostino
Visual Communications Manager: Kristin Finger
Business/Administration
Business Manager: Sisi Wright
Business Associate: Minna Tran
IT Systems and Data Associate: Alyssa Cole
Production
Interim Production Manager: Katie Chance
Interim Operations and Facilities Manager: Peter Escalada-Mastick
Resident Stage Manager: Patreshettarlini Adams
Technical Director: Matt Zumbo
Master Electrician: Michael Hamlet
Head Carpenter: Benjamin Henry
Properties Master: Kimitha Cashin
Wardrobe Supervisor: Morgan Porter
Audio Engineer: Amanda Hanna
Box Office
Box Office Manager: James Specht
Patron Services Liaison: Sarah Blask
House Managers: Kate Carey, Rachel Core, Hayden Eric, Molly Gifford, James Haro, Kendall Key, Arwen Kozak, Gio Maneri, Jessica Merkins, Javier Mojica, Joey Schulman
Box Office Staff: Kate Carey, James Haro, Francesca LaRosa
WILMA THEATER BOARD OF DIRECTORS
Officers
Katherine Kelton, Interim Chair
Clare D'Agostino, Secretary
Board Members
Siv Anantuni
Daniel Berger
Ross Beschler
Wray Broughton, Former Chair
Mark S. Dichter, Former Chair
Melanie Dubin
Herman C. Fala, Former Chair
Linda Glickstein
Jerry Goldberg
Peggy Greenawalt, Former Chair
Jeff Harbison, Former Chair
Jane Hollingsworth
Cindy Lewis
Thomas Mahoney
Kinohi Nishikawa
John D. Rollins, Former Chair
Tim Sabol
Lindsay Smiling
A.E. (Ted) Wolf, Former Chair
Ex-Officio
Leigh Goldenberg
Morgan Green
James Ijames
Yury Urnov
Blanka Zizka
Emeritus
Harvey Kimmel
Sissie Lipton
James F. McGillin
Dianne Semingson
Mari Shaw, Former Chair
Evelyn G. Spritz
David U'Prichard, Former Chair
Dr. R. J. Wallner
Jeanne P. Wrobleski
Wilma HotHouse Company
The Wilma HotHouse Company is the Wilma Theater's ensemble of actors – a process oriented community of artists who develop and implement theatrical practice alive with possibilities, physical excitement, and intellectual engagement.
They meet regularly to train as artists and to expand, deepen, and liberate their bodies and voices through collective exploration.
In their sessions and rehearsals they lead with curiosity, care and honesty. Through multi-perspective collaboration, they interrogate truth, myth, and ethos, toward greater access and expression of the unknown.